With March 19th soon approaching, it's time to talk spring! More precisely, it's time to talk spring décor corporate events. We hear time and time again from clients, that they want to infuse spring into their décor, but don't want it to look like Easter. We hear you and we're here to help. Keep on reading if you want to know our top 5 tips for incorporating spring décor into your corporate events!
Keep It Green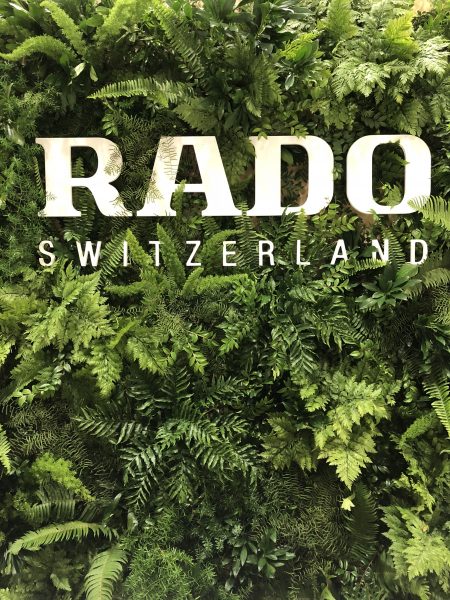 You can literally bring your décor at your next corporate event to life, by keeping it green. Utilizing fresh flowers or foliage is a great way to incorporate spring and vitality into your event. If you want to use fresh flowers, but showcase your brand at the same time, think living green walls! This is a great way to get that pop of colour and showcase your branding. This will act as a focal point for any event, and a sure-fire way to ensure photos are taken and shared with your logo smack dab in the middle!
Fresh Foods
Our second tip for incorporating spring décor into your corporate events is fresh food! People eat with their eyes, and what better way to satisfy their eyes and their palettes then inventing a fresh and filling menu for your event. Spring brings so many new foods into season, such as arugula (and other leafy greens), which you can incorporate in beautiful salads. If the weather hasn't quite warmed up yet, consider soups comprised of mint, peas and spring onions. For mains, asparagus pairs well with salmon. And for our veg-friendly guests, spring offers lots of nutritious and delicious options. We certainly can't forget about dessert either, which is the perfect opportunity to incorporate fresh fruits or even edible flowers! If you're eager to learn more, you can check out our friend's at Chatelaine for even more inspiration!
Spring Fling
Whether you're going for modern, rustic, etc. it's easy to incorporate spring into any event. You can use vibrant spring colours to make your décor pop! Consider adding a colourful touch to your linens, centerpieces, accent furniture and/or lighting! For instance, adding fun, coloured accent pillows or up lighting to any event space can keep a professional tone, yet add a 'wow' factor and catch your guest's eyes as they walk in. If you want to go one step further, consider using digital centerpieces, to showcase the spring launch of your new product or deal. Remember, it's all in the details!   
Entertainment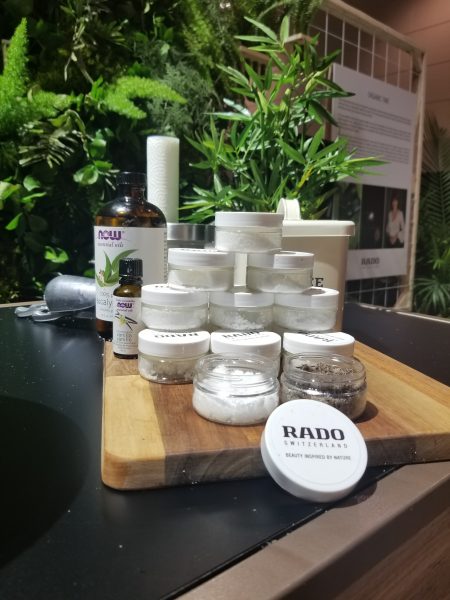 When thinking of spring décor for your corporate event, we often forget that entertainment or art can be living décor! This is a great way to bring your theme to life and breathe vitality into your event. If you are technology focused, you could utilize augmented reality (AR) to have a spring scene literally jump off the screen. For a more interactive touch, that provides keepsakes for your guests, consider a 360-degree photo booth. This gets guests excited as well as up and interacting at your event. You can add props, such as coloured balls, flower petals, or fun spring costume items. The best part is, you can position this right in front of your branding, keeping your logo front and center! There are so many great spring activities to choose from, including an interactive cocktail bar, with spring-themed cocktails or a macaron station that can even be customized with your logo!
Favours
Last, but certainly not least, you can't forget event favours. We always want to thank our guests for coming and leave them with a lasting positive impression. In terms of spring, consider carrying on the theme, and sending guests home with branded pots and succulents, a package of wild flower seeds or reusable items such as a branded carrying case including a reusable straw, that they can carry with them where ever they go.
Whether you're celebrating an important anniversary, donation or hosting a product launch, it's easy to incorporate spring decor into your next corporate event in a tasteful way. If you're not sure where to start, don't fret. Check out our blogs on event planning services and our checklist for a flawless event, or click below to get a free quote today!