Add a Dynamic Dimension to your Next Campaign by Leveraging the Latest Event Technology
Wouldn't you love to create a unique concept with the latest event technology trends to engage your target consumers?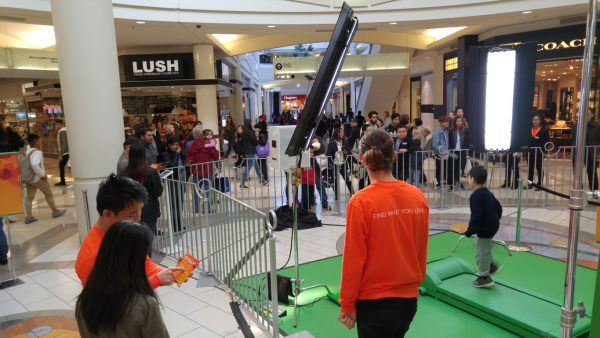 Tigris is excited to offer our clients revolutionary event technology to layer into their experiential marketing campaigns and events.
So, what exactly is event technology and how can it help your brand? We want your consumers to enjoy your event before, during and after they experience it. That's not possible without utilizing these tools.
Event technology comes in many forms and may include:
• Photo activation with on-site prints and/or immediate upload to internet
• Green screen photos and great screen videos
• Media recording booths (create audio, videos, ring-tones, etc.)
Interactive kiosks can kick start your event with:
• Sweepstakes entry
• Instant photo/video sharing
• Self-serve photo or video kiosk
• Interactive games / quizzes
Event Technology Registration systems including:
• on-line e-vites, RSVP and other automated communications
• pre-registration
• data capture
• event registration
• lead generation
Enhance your next Program with Innovative New Event Technology!
Furthermore, the latest in event technology trends could include cell phone charging stations and augmented reality (e.g. 3D holograms). In addition, you can engage, entertain and capture data from hundreds to thousands of event attendees, simultaneously! Hence, there is simply no better way to connect to so many people at once. The possibilities are limitless.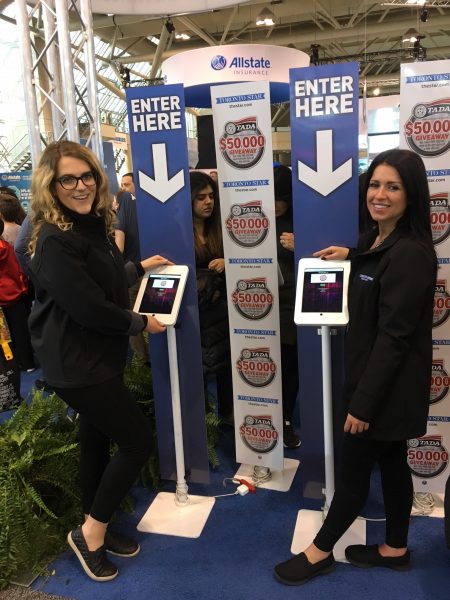 Most noteworthy, we offer customized event technology client solutions. All event technologies include the potential for:
• Creating and hosting a client branded web page or Facebook fan page for consumer media retrieval.
• Capability to download and share media with friends and social media sites like Facebook & Twitter.
• Real time media uploads with instant email alerts, allowing smartphone users to immediately view & share their photo, video, etc.
• Data capture capabilities.
• Event reporting dashboard, to provide client with viral tracking of consumer media activities.
Because the world of marketing is constantly changing, it's important to keep your marketing tactics up to date. Don't let your brand get lost in the crowd! Ask Tigris about how these event technologies can benefit your brand.
For information give us a call us at 647-286-9392 to discuss the possibilities our event technology can bring to your next program!
Check out our event technology in action in the video below from our Winners activation at iHeartRadio Beach Ball event in Vancouver Sept. 3-4/17. Our team created a 30×10 foot activation space including an accessory wall, custom mural, fab grab machine, and SnapChat geo-filter to maximize engagement with, and excitement from, concert go-ers.
Tigris' event technology services are available at top locations including: Calgary, AB | Toronto, ON | Vancouver, BC.
Save