Creative Brand Strategies for your Company!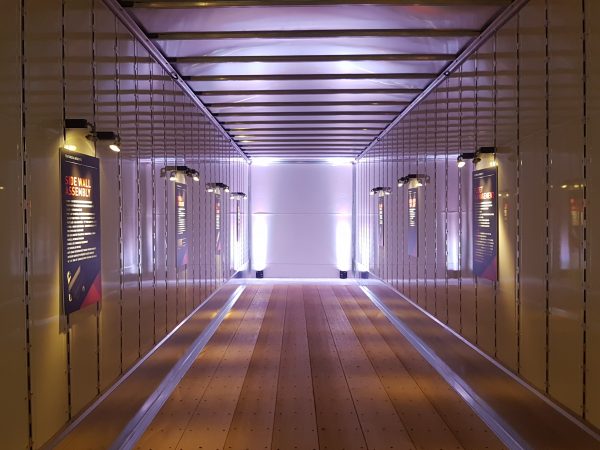 Are you looking for a new way to "wow" your customers? Brand image and identity has never been more critical to attracting new customers. The look and feel of your experiential marketing program is just as important as the consumer experience and engagement.
Tigris is proud to be formally partnered with a digital and creative powerhouse from Dundas so we can seamlessly offer our clients a range of creative brand strategies. Add a fifth dimension to your next event with a wide range of creative strategies including:
BRANDING & DESIGN CREATIVE STRATEGIES
• Package Design
• Name Generation
• Structural Design
• Reproduction Artwork
• Print Construction
PROMOTIONAL IDEATION & EXECUTION
• Campaign Development
• Promotions
• Point of Sale
• Event Signage
• Web Development
MARKETING SUPPORT & CREATIVE STRATEGIES
• Brand Planning
• Ideation
• Social Media Marketing
• Collateral Materials
• Corporate Presentations
• Brand Activation
We couldn't have pulled off this stunt without the help and support from Tigris. From our first meeting, it was a pleasure. The decision to work with them was an easy one and everything they handled during the planning of our shoot was on point – from the build of the clock through to staffing and all of our crazy last minute requests. I would recommend them to anyone looking to pull off a unique brand experience, as we were at TransferWise for our Canadian launch – Daniel, TransferWise
Creative Strategies to Enhance your Current Team
As an extension of your current team, we will define a project to better understand what creative brand strategies you may require. Our project budgets are established up front and respected throughout the process. We measure our projects by how well the final result meets your objective and key performance indicators (KPI's).
We understand the purchase cycle starting from the consumer's initial consideration to research, point of purchase and the loyalty loop. We believe there should be multiple interruption points throughout the consumer journey, including before, during and after purchase. And, once the purchase decision is made the journey continues to achieve customer loyalty. Acquire, engage, inform, connect, serve and retain – consumers!
No task is too big and no detail is too small. Tigris will strategically work in tandem with you whether it's building a brand from the ground up to enhancing your brand with some poignant creative strategies additions. The goal of our creative strategies partner is to benefit your brand, generate results and build a long term relationship with you based on trust, honesty and respect. We work within a collaborative environment to become immersed in your brand(s).
To see how our creative strategies propelled this viral video for Transferwise, watch the video below. This shoot landed us on the morning news and garnered over 625,000 views on Transferwise's Facebook Fan Page!
Compliment your brand with enhanced brand strategies by calling us at 647-286-9392 to discuss how we can incorporate our creative strategies can be customized to your brand. Tigris' Creative Strategies are Available at Top Locations Including: Calgary, AB | Toronto, ON | Vancouver, BC.
Save
Save