You guys are the best!
I am not sure if you have seen the news, but Maven has made the difficult decision to permanently close down. I wanted to take a minute to thank you for ALL that you have done since the launch of Maven in Toronto.
I have worked with several staffing agencies since being on Maven the past 3 years and can honestly say that you guys were one of, if not the best! Everything from the teams communication, detailed training packages, to the consistent top level talent you continued to provide time after time.
I have never felt so comfortable and at ease when it came to staffing because I knew whether it was someone returning or a new brand ambassador they would show up prepared, positive and ready to crush any goal I set for them!
It has been such a crazy, fast and wonderful ride on Maven and I am so thankful and happy that I was able to work with each of you and your team and make Maven the huge success it was in Toronto!
On behalf of the Maven team, thanks again!
Best, Glori

Toronto Blue Jays
Jan. 20/20
We couldn't have done it without your help!
I hope you were able to get some rest after our Winter Fest weekend! I just wanted to say thank you to your team for coming out to support us at our third annual Winter Fest. The event was a huge success and we couldn't have done it without your help! Appreciate you managing and organizing your staff so well and we look forward to working with you again in the near future!
Hope you got to take it all in and have some fun!

It was an absolute pleasure
Thanks again for you and the team's hard work! It was an absolute pleasure working with you and we'll definitely be in touch on the next opportunity.

We appreciate your sticking with us!
I want to also thank you all for you patience with this project I know it has been a bit tedious at times.
We appreciate your sticking with us and delivering great service.

Strategy Institute
Oct. 24/19
We would love to work with you again!
We have another event coming up in two weeks taking place in NYC and would love to work with you again. The staff in Chicago were all amazing and the experience working with you is great, we'd like to continue the relationship.

Your team was great!
Thank you Tigris for supporting us at this event despite the last minute request. Your team was great and I enjoyed working with them.
Dylan- showed up early, willing to absorb all the information about the products and throughout the event, I can see that he enjoyed himself while interacting with guests. He is a natural!
Angeluz- the second she showed up she immediately rolled up her sleeves to help. The station was swamped! Within minutes the flow went back to normal and we were able to maintain the pace for the rest of the evening.
And also special shout out to your account coordinator for being available throughout and react immediately to all communications. I appreciate you all. A+ team. Look forward to working together again.

Great experience!
I wanted to send you a note that we had a great experience with all of your staff. I can't believe after all of these years doing trade shows that I didn't find you sooner.
Your staff took great direction on the photos and videos needed and had no problem asking customers for photos. She was really an absolute pleasure to work with. I was not at tear down but reviewed how everything went and everyone felt that your staff were a great help in disassembling the booth.
Thank you!

Kaleidoscope Catering
Aug. 13/19
Absolute pleasure!
It was an absolute pleasure working with your team, they were very professional and hardworking, for which I cannot thank you enough!
I look forward to working with you in the future!

The girls were FANTASTIC!
I wanted to say the girls were FANTASTIC! The Pinty's team was SUPER happy! Honestly the best group to date.
Thanks for all your hard work it really paid off!

I am thrilled, shocked, and happy!
I am thrilled, shocked, and happy we exceeded all goals. All the staffers I have worked with really have been extremely receptive to feedback, very easily motivated and overall a real pleasure to be around. I have worked with a lot of staffing agencies but it really is rare to constantly reach/surpass our goals!
Will continue to use Tigris for any future events!
The event went great! The ladies were on time and perfectly presentable. Great interaction from them, and they took direction very well. Would absolutely work with them again. Will continue to use Tigris for any future event we may need you for! Thank you so much.

Great help!
Andrea was a great help at the booth. She engaged many clients, and we gave out the majority of our promotional materials. She did a great job!

Nothing but good things to report!
Erin was awesome! She showed up on time and was super friendly and helpful. Definitely happy to have her there to help me. She even reminded me of a few things I needed to keep track of!
Nothing but good things to report!

Amazing Team!!!
The Tigris team at iHeart Radio Fan Fest was amazing! They were so professional, friendly, smart and polite. They nailed the objectives and I can't wait to work with them again. Thank you for yet another great job!

Will Definitely Use Tigris Again
Thanks again for your help! Both Ashley and Rong were just fantastic on site - will definitely want to use your services again at our next event. I will keep you posted!

He Fit The Part Perfectly!
Oh my goodness, we LOVED Tyson! He did SO well! The best Unicorn we had all season 🙂 He fit the part perfectly! His energy was great and I heard such great feedback on him as people were coming to me for the free socks with the flyer Tyson gave them. Thanks so much for providing us with such a great candidate.

Great Enthusiasm & Professionalism
Autumn was great! Our on-site reps were very happy with the enthusiasm and professionalism she brought to our show. Thanks for the great pick!

Thank You For An Amazing Experience!
From the entire team here at the Blue Jays, we want to say thank you to you and all of your staff for an amazing experience at Winter Fest this year! We had so much amazing feedback from everyone who worked with your team. It's so helpful to be able to trust an external team to support us with an event of such magnitude, and we'd be thrilled to work with you all again!

We're Very Pleased!
Everything went well. We're very pleased with how Chelsea carried herself and represented our company at the show.

Suzanne Hamilton
Jan. 21/19
Eager to Learn & Dive In
Thank you so much for the awesome crew - Jolene, Kaidy & Sawin are all fantastic. Super quick to learn and eager to dive in, love it. Thanks for pulling this together for us over the holidays!

Shelley Alvarado
Jan. 16, 2019
Great as Always
Ardalan was great, again.
It was a very busy show. He had to deal with the challenge of part of my booth being lost by the airline and not arriving until the 2nd day. We had no brochures, pens, or anything else to hand out. We had the backdrop stands with our name and information which he was able to use as a tool, but no hand-outs at all. This said, he remained unfazed and came up with several creative ways of keeping us top of mind with the booth visitors. The hand-outs were available day 2.
As was the case in the last show, our neighboring booths were impressed at how he managed multiple groups at once. I was also pleased that when he arrived at the booth he needed no refreshers as he remembered the information from when he worked with us in September 2017. Talk about hitting the ground running!
Thanks for arranging for him to support us at the show again.

Seamless Process
The reports and photos look great!
Thanks for making the process, super smooth and easy!

Arianne Dufour
Dec. 17, 2018
Huge Success!
We had lots of interactions and all the giveaways were handed out which is great news! As for the sales, I'm glad to hear that the activation had a positive effect on sales this weekend. I think that overall, this was a huge success!

Shelbie Vermette
Dec. 5, 2018
Bringing a Concept to Life
I'm glad the staff enjoyed the experience. Our store teams have given very positive feedback as well. Thanks very much for bringing this concept to life for us!

Crowd Management
Everything went well on Black Friday despite the crazy lineups. The team was great and able to take direction and manage the crowds with friendly faces and conversations.

Love it all!
Love the photos, the report and all the detail that is inside the feedback. It is great hearing about your experience promoting the brand, and I always love hearing what we can do better to improve our customer experience.

Rebecca Tanner
Aug. 25, 2018
Extremely Helpful
Your team was great! They were all very helpful and ready to get their hands dirty.

Carmen Nguyen
Apr. 20, 2018
Carmen Nguyen
"The staff team this time really left a great lasting impression on me – I miss everyone already!"

Laura Atwell
Jan. 20, 2018
The Absolute Best
Wanted to send along a BIG thank you to each one of you and the amazing activation team we had on-site for Blue Jays Winter Fest this past Saturday. I heard nothing but amazing things about the team and really appreciate their help. It was absolutely crazy here so your support from a staffing standpoint was needed and so appreciated.
I also know this was thrown at you SO last minute and am so thankful at your willingness to jump in and help get it sorted for us. I hope to work with you all again in the future and will keep you in mind for future events here at Rogers Centre.

Trent Nellis
Sept. 18, 2017
All three girls were outstanding.
All three girls were outstanding. I could not have been happier. They are well trained and prepared to adapt to the situational needs. If all your people are this good, your agency should thrive.
Thanks again, we will not hesitate to use your company in the future and will gladly recommend you to our colleagues. Feel free to quote me on that.

Ravi Chandran
Sept. 19, 2017
He really had the conference attendees engaged.
Everything went well on Friday. I was only there for a couple of hours that morning, but Kelsey was awesome! He really had the conference attendees engaged. Please make sure to send him a "Thank You!" from our team here at Blackjet.

Shelley Alvarado
Sept. 12, 2017
Thanks very much for arranging for him to support me at the show.
For feedback I can only say great things about Ardalan this past weekend. He arrived completely prepared and started interacting with show visitors even before we had much time to go over everything. He didn't have to hear me talk to visitors first. He knew exactly what to do, and understood the site and business model. I also noticed that when I answered some more unusual or complex questions from booth visitors requiring a longer response, he discreetly listened, in order to increase his understanding and incorporate more information into his own interactions.
He was patient with passers-by, gauged the level and amount of information required for each group and managed to smoothly and quickly transition between each visitor. He worked a considerable amount of time on his own as I met with clients, but quickly got in touch with me when I needed to return
to the booth to meet with customers (as I had asked him to do). I felt that the booth was in extremely good hands with him.
Thanks very much for arranging for him to support me at the show. I enjoyed working with Ardalan very much, and hope to have the opportunity to do so again at a future show.

Shannon Mulholland
Aug. 24, 2017
Your team were a bunch of super stars!
I heard everything went smoothly and your team were a bunch of super stars! Thank you again for working so well with us!

Lizanne Rowe
July 14, 2017
The staff went above and beyond!
Just a quick note to say that the 2 BAs at yesterday's event at Insight in Montreal, Tanya and Timothy, were absolutely outstanding! I have NEVER worked with 2 more efficient BAs and I really want to recognize all their hard work. They were extremely professional and each brought an incredible level of skillset that was unique and incredibly useful;
Tanya: very charismatic, attentive, VERY eager to help, outgoing and professional. She went above and beyond!
Timothy: simply outstanding! Timothy "gets what has to be done". He knew to drive customers to the client's demos without being instructed to do so. He was professional, funny, outgoing and hard working.
In summary – both were absolutely fantastic. They exceeded expectations – and I feel it is important that you are aware just how incredible these 2 were on site. I would gladly put both of them in front of our client, with the confidence of knowing that they will bring professionalism and personality to the event!

Janie Romoff
June 29, 2017
Many thanks for the tremendous job!
Many thanks for the tremendous job on the Berczy event yesterday, it was all around fantastic, everything was so well organized, the Park, program, set up, media and community turnout so great, honestly the best Park Opening I've been to. Comments from the Mayor and Councillors, as well as many community members were so positive.

Matthew Cutler
July 13, 2017
We were incredibly impressed!
I want you to know that everyone was incredibly impressed by the quality of the event, and the work your team did to pull it off.
We can't say enough how invaluable your work and the event's success was to the park, our public relations, and (unexpectedly) for a community that would soon mourn one of the people who made it happen.

Rebecca Siddall
Jun. 1, 2017
My experience working with Tigris was amazing!
A huge thank YOU for allowing this part of the event to run smoothly and seamlessly through your tireless work that included two weekends! You were such a huge help to me and I can't tell you how much I appreciated it. My experience working with Tigris was amazing, not only for the top notch talent that was provided to my sponsors, but the reliability and service that I received was what made the experience the best.
I will definitely use Tigris in future for other events as we travel across the country and again thank you for working so hard to make this a success. The report provided was excellent too and I will be sure to share that with all of the parties involved in this event.

Genevieve Boudreault-Dunn
May 8, 2017
Couldn't haven't asked for better staff!
It went so well! The staff was very nice, polite, social and they did a really good job. Couldn't haven't asked for better staff!
Thanks again for your help.

Shand Santos
Apr. 24, 2017
It was a tremendous success!
It was a tremendous success. Kassandra was worth the investment to the last penny, extremely professional, and a true pleasure to work with. Thanks once again!

Kathryn Moore
Mar. 23, 2017
Viviane was great and really went above and beyond!
Viviane was great and really went above and beyond to help us out.
We have another event this coming week. We would love to book her again!

Julie Bednarski
Mar. 21, 2017
The team you sent was absolutely amazing!!!
Thank you for your email and following up with us regarding the event on Friday. The team you sent on Friday was absolutely amazing!!! The team was great. Very organized and I did not need to worry about anything throughout the event. I was very impressed by the team and look forward to booking more events.

The team was absolutely outstanding!
Jason, Lucas and Graeme were absolutely outstanding!!!! I could not have been more pleased with the promotion and it was truly because they were so amazing. Thank you very much for everything! I'm sure I will be in touch soon for our next event.

The Tigris team did an amazing job!
The Tigris team did an amazing job! Even under the challenging circumstances of running out of product. Thank you for all your effort, enthusiasm and commitment to making the show a success.

Fantastic Team, Energetic Staff
Just wanted to chime in here and say that your team was fantastic on Friday! They arrived on time – special thanks to Amy for filling in for Jessie – and were upbeat, energetic and engaged with fans throughout the day. No staffing issues to report from our end as it was a successful event overall! Please relay to your team our gratitude for their hard work on Friday!

Amazing Promotional Model in Montreal
Alice was AMAZING and loved by everyone ... great selection!
We will 100% be requesting her next time we are in Montreal for sure!

Marriane Wilson
Mar. 1, 2016
A+++ Team for our Conference
Just a quick note to say "Best Team Ever" The clients from Rogers loved your BA's and had a blast dancing at the Hot Line Bling activation. They were punctual, personable and professional. I'd give them an A+. Thanks again.

Joe Azzopardi
Feb. 12, 2016
The Banff BA's Were Fantastic
I just got back in from Banff and from all accounts, the event was a success. Just waiting to hear final TV viewing numbers.
Having said that all 4 BA's were great especially Adriana who had worked with us before and my clients from Pinty's remembered from last year. Tigris has delivered for us once again and we look forward to future events

The Tigris Team was Awesome
We're seeing great spikes in our new user acquisitions at Feast with a focus on retention & loyalty programs. While doing this, we're planning stuff for summer, so no doubt we'll be in touch for some of your team's expertise 🙂 Everyone was awesome and I need to shout out to them for totally owning the activation for us

Maggie Dilworth
Nov. 29, 2015
Unmatched Quality in the Industry
Our team has been working exclusively with Serena's team for our Wonderlist activations for the past year. Their business ethic, attitude and enthusiasm is unmatched in the industry. I would absolutely recommend working with/for them to anyone.

Brandi Pickering
Nov. 15, 2015
The Staff Blew Me Away
Tigris was great to work with, super professional and very efficient. The brand ambassadors came prepared for their over night shift promoting Eska Water at Nuit Blanche. In spite of the cold, wet weather, they had great attitudes and presence. I was very impressed and would refer them to anyone looking for premium staffing services

Lesley Yacobchuk
Jun. 4, 2015
What An Amazing Company!
What an absolute pleasure it was to work with Tigris in staffing our Grand Opening event! The events staff that were sent over (each and every one of them) were polished, professional, exuberant, and engaging. Every single one of them presented a great image for our company to our clients and guests.
I would absolutely use Tigris again in the future, whether to host trade shows, serve a dinner service, or serve at a large function - you guys were amazing and thank you for helping us to create a truly memorable event! These girls were awesome!

The Experience Was Fantastic!
From start to finish, the Tigris experience was fantastic! The communication prior to the event ensured that the Tigris events staff were prepared and ready to engage our clients at the HRPA trade show. Their events staff were professional, outgoing, and a pleasure to work with. I will definitely be using Tigris for future events and am happy to leave them with this event staffing review

Joanna Buckingham
June 25, 2014
Able to Accommodate Our Last Minute Event Staffing Needs in Calgary
Tigris was great to work with. They were able to accommodate our last minute event staffing needs in Calgary and provided an incredible service. I look forward to working with the team again in the future!

Professional, Courteous, Punctual and Enthusiastic About Our Brand
We have required hostesses to help run activities at golf tournaments that we have sponsored. We required staff in several different locations across the country, including Vancouver, Toronto & Saskatoon. We needed to find staff who were going to be professional, courteous, punctual and enthusiastic about our brand - and Tigris was able to deliver on all accounts. I would not hesitate to personally recommend Tigris to anybody who is looking for the same qualities and am happy to write this review on their behalf.

Kelly Beveridge
March 9, 2014
Went Above And Beyond To Give Our Winners an Amazing Experience
Working with Serena and the team at Tigris was a wonderful experience. Serena anticipated our needs before we even knew we had them. We created a series of Backyard BBQ events for twenty guests sponsored by Molson Canadian Cider and Astral Radio in Toronto, London and Ottawa. Serena's team ensured that each event went smoothly and went above and beyond to give our winners an amazing experience. Tigris managed the event staffing, grocery shopping, prize pick-up, truck rentals and so much more! I would highly recommend Serena and Tigris to anyone that wants a turnkey experiential marketing event.

Nicole MacKay
September 4, 2013
Beach Bingo - Online Bingo Game Casting Hosts
Serena and her team at Tigris helped us with casting hosts for our online Bingo game called 'Beach Bingo'. They provided us with a wide variety of personalities and looks, and among the auditions, we found some great talent, professional attitudes and energetic personalities. Tigris aims to please and worked with us to help us find exactly what we needed. They are friendly, quick to respond and extremely helpful. Tigris made this project easy!

Independent Marketing Professional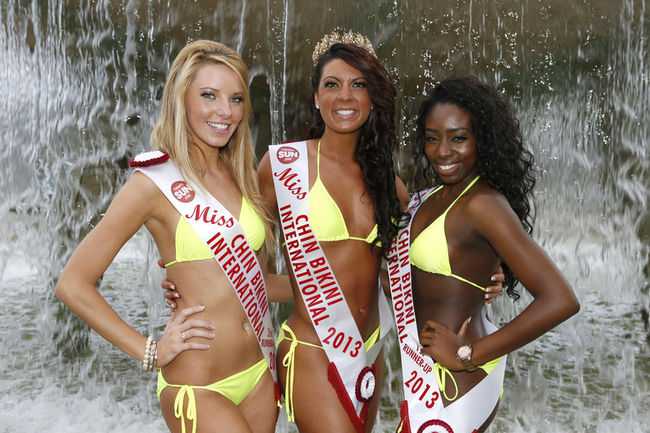 Theresa Lombardi
July 30, 2013
CHIN International Picnic & Pageant

Peter Hottmann
July 30, 2013
Appleton Estate Testimonial

Sheryl Sauder
May 13, 2013
The 3 Girls...Were Excellent, Very Friendly And Energetic
The 3 girls who showed up were excellent, very friendly and energetic. They were on time and well dressed. We were missing one staff member and there didn't seem to be a back up plan in place which left us shorthanded. We would consider using this company again.

Everything Went Fantastic At Our Christmas Party
Everything went fantastic at our Christmas Party. Jamie and Cassandra were a perfect fit! We will definitely keep Tigris in mind for any future events we have.

Angelina Roberts
Dec. 20, 2012
Valuable Resource When We Have Needed Additional Canadian Staff
We are so pleased to have formed an alliance with Tigris Personnel and have found them to be a valuable resource when we have needed additional Canadian staff. We sincerely appreciate their professionalism, cooperation and and high standards of service and look forward to working with them in the future.

Melissa Morris
Dec. 12, 2012
Our Booth Was The Talk Of The Town Due To Your Fabulous Team
Thank you both SO much again for all of your hard work in making our Astral activation a most successful event at the Broadcast Executives Society Holiday Party! Our booth was absolutely the talk of the town these last few days, and that is 100% due to you and your fabulous team and set up. I look so forward to working with you both again very soon and will highly recommend Tigris to my colleagues. Please give me more information on your national reach. We have 84 radio stations across the country and they are always looking for great partners to work with.

Took A Lot Of The Guess Work Out Of Our Events
Tigris professionally handled our events in 2012. They were a pleasure to work with and they took a lot of the guess work out of our events and I knew I could rely on them.

Always Been Impressed By The Level Of Quality Service
I have always been impressed by the level of quality service that Tigris provides. The staff at Tigris is reliable, professional and results oriented. They were able to tailor their services to meet our specific needs and it has been much appreciated. I would definitely recommend this staffing agency!

Walter Pastorious
Dec. 3, 2012
Professional, Effective, Efficent and Have Ability to Succeed
I have been in the event industry for approx 32 years,as you would expect, iprefer to deal with people who are professional,effective, efficent and have ability to succeed. Tigris has all these qualities,and more. If your looking for the job to be done right, you're looking for Tigris.

Kareem Dindyal
Dec. 3, 2012
Able To Deliver the Message to Prospective Customers Exactly As We Asked
Tigris did a wonderful job handling our trade show display. Their staff was very engaging, outgoing and attractive! Furthermore and most importantly, they proved able to deliver the message to prospective customers exactly as we asked of them. Highly recommended staffing agency.

Complete Confidence in Their Ability to Staff a Trade Show
Tigris gave me complete confidence in their ability to staff a trade show. This was our first time using Tigris and we were impressed from the first contact - great customer service, understood our needs, and delivered absolutely top personnel. To say they were friendly, prepared and professional was obvious, that they excelled at every aspect of the duties required was fantastic. We will use Tigris for future projects, it's great to know they can be counted on.

Kim Desrochers
Nov. 30, 2012
Quick To Answer Their Emails, Phonecalls & Find Staff We Need
We start working with Tigris this year for various event we needed staff for. Overall the staff provide was very friendly and corresponded to our needs. The Tigris team has always been able to find the amount of people we needed, even in Saskatoon,SK and Vernon,BC. One thing I really appreciate is their quick turnaround. They are quick to answer their emails, phonecalls and also to find the staff we need.

Dallas Araneda
Nov. 29, 2012
Nothing But Great Experiences
Our organization has had nothing but great experiences using Tigris at various trade show's in Canada. Each time we have selected an attendant based on criteria ranging from industry knowledge to bilingual ability, we have yet to have any complaints and the services rendered were always exactly what was required for the event. I would recommend TIGRIS to anyone whom wishes to maximize their presence at a trade event.

Left Positive Impressions On The Consumers
I have used Tigris several times over the past few years and have always been very impressed with the level of service I have received. Prompt attention and responses are very important to me and Tigris always performed very well in this regard. I also found it very valuable to be provided with photos of the available models to choose from. The Tigris models were always professional and courteous, and consistently left positive impressions on the consumers at my customers' events. I will continue to recommend Tigris to all my colleagues.

Julie Donoahue
Nov. 29, 2012
Staff Of The Highest Caliber
KS+A has worked with Tigris many, many times over the past 8 years. They have always supplied staff of the highest caliber. Beyond that they go above and beyond to understand our clients needs and always ensure that their staff is well trained before they arrive on site. Serena and the entire Tigris head office staff are professional and a pleasure to deal with. I would not hesitate to recommend Tigris for any and all promotional staffing needs.

Staff Were Tremendous With Positive Attitudes
The folks at Tigris were fantastic to work with. They came into a project fairly late in the planning, and jumped right in with both feet. They were professional as well as understanding, patient and flexible. And their day-of event staff were tremendous with positive attitudes despite being in the cold, wet weather. I'm looking forward to working with Tigris again, hopefully soon!

Amazing Temporary Staffing Services
Tigris has provided Capmatic Ltd. with amazing temporary staffing services twice. In 2009 and again in 2011 during both of our events which takes place every two years. We thank you very much the beautiful young ladies assigned during our events. Both Paulina in 2009 and Victoria in 2011 were professional, friendly, sweet, in fact they were fantastic. They complemented our sales team. We look forward to working with Tigris in the near future. Great Job !!!!

Trisha Chung
Oct. 18, 2012
Vast Catalogue of Specific Talent
We had a very positive experience working with Tigris. More specifically, communication with Serena was extremely quick, efficient and helpful. Serena and her Tigris team were able to provide a vast catalogue of specific talent we were searching for, and successfully fulfilled our desired talent request.

Maria-Jose Martinez
Oct. 16, 2012
Outstanding Service & Great Advice
Serena provided outstanding service. She's always there to help and gives great advice. I always look forward to working with Serena.

Peter Hottmann
Jun. 1, 2012
Helped us "Raise the Bar" for Appleton in Ontario & Other Key Markets
The Tigris team have brought a new level of professionalism for Appleton Estate's experiential marketing campaigns and have helped us "Raise the Bar" for Appleton in Ontario and other key markets in Canada. We are looking forward to expanding our reach to our target consumers through Tigris in many more of our target rich rum Canadian markets in 2013. Tigris helps Appleton Estate recruit new consumers effectively and memorably and that's what keeps a hot brand like Appleton growing. Looking forward to continuing our relationship and seeing this partnership grow