Event Planning Expertise
Looking for event planning expertise? If you have an event to plan but don't know where to start, Tigris' multi award winning event management services can help!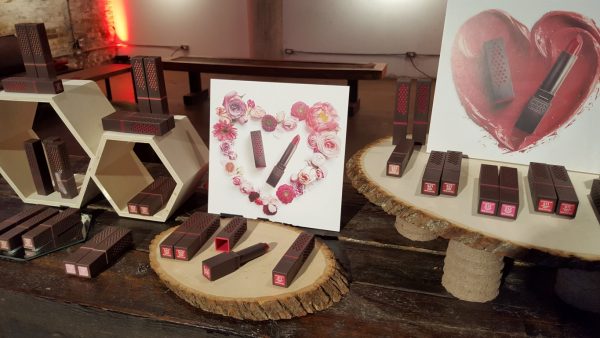 Successful event planning lends an excellent opportunity to build a great relationship with your customers. Every interaction a brand has with a consumer is being challenged to be more personal, engaging and meaningful. This movement is swiftly being adopted by companies big and small, regardless of industry, product or service.
To enable this transition, there is a strong emphasis on delivering interactive brand experiences, also known as experiential marketing, which is largely supported by event planning.
At Tigris, our experienced event planners recognize the importance of connecting with consumers on a personal level beyond the tactics of traditional, one-dimensional advertising. Unique, high-impact event planning engages all of the senses to generate interest among consumers and successfully deliver your company message.
Tigris' event planning services may be utilized for:
• Large Events
• Corporate Galas and Golf Tournaments
• Mobile or Campus Tours
• Large Events
• PR Events
• Product Launches
• Restaurants or Retail Venues
• Sampling Campaigns
• Sponsorship Activations
• Special Events & Festivals
• Stage Productions
• Street Promotions
• Trade Shows
Tigris Offers Turnkey Event Planning Services for:
At Tigris, we leverage our event planning expertise to engineer unique turnkey experiential branding activations. Our professional event planners will manage the process from creative conception to successful execution. When building out any new event or program, our focus is on creative concepts, solid strategies and sales solutions to maximize the impact for our client and the overall experience for their consumers.
As technology becomes more advanced, so do consumer demands for interactive experiences. Gone are the days of simply telling someone or showing someone about a product. Today, consumers expect to interact with products in a way that reveals and caters to their behaviour, features, and advantages. They want to sit in the driver's seat and actively learn about the products they are purchasing, which in turn supports their long-term satisfaction and loyalty. This is largely why event planning of experiential branding campaigns has come to the forefront of many companies advertising strategies.
Depending on the type of product you have, you want people to see it with their eyes, feel it with their hands, taste it in their minds. Engage all of their senses so they can experience every facet of the product and ultimately, determine if they like it or not. If you have a quality product, this experience will be a showstopper.
Use Our Event Planning Expertise To Leverage Your Next Event
Experiential branding campaigns cannot simply be a free for all. Event planning must be focused and relevant in order to get your product out to the people who matter. With comprehensive experience in event planning and building and activating dynamic sampling campaigns, Tigris is a leader in the industry. We will conceptualize a well thought out plan, manage the logistics of the program and see it through to its successful execution onsite.
Call us at 647-286-9392 for a free, no-obligation event planning quote. We would love to discuss your company vision and goals so we can custom design an event to connect with your consumers. Tigris' event planning services available in over major markets across Canada including Toronto, Vancouver, Calgary, Edmonton, Montreal, and Ottawa.
Save