Creating Unforgettable Brand Experiences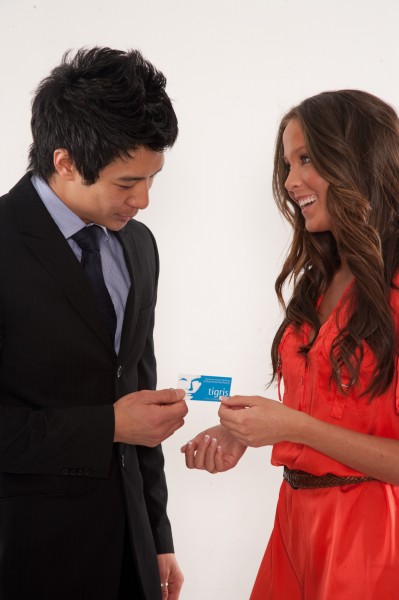 Our Tigris team lives by a core structure of values that we carry into every aspect of our work. From recruiting, hiring and managing staff to how we plan and execute events to client services, we believe that we are nothing and have nothing without a strong foundation to stand on.
Our #1 Core Value: We are PASSIONATE about People – those who work for us, with us and around us. We believe in "Bringing Brands to Life with The Power of Presence" to have a positive impact on anyone we come into contact with. Yes, our business is about bringing brands to life – but we've learned that we cannot do this effectively unless we are genuinely passionate about those we're working with. This includes the clients who hire us, the team who helps us execute the event and the people we are engaging and influencing onsite. This passion creates a sense of contagious excitement where ever we go and rubs off on consumers to further enhance our ability to drive awareness and sales.
Our #2 Core Value: Communication is the Key! Tigris strives for quick and clear communication with our clients, vendors, and team. There is nothing worse than wondering if someone got your message or email… and then waiting days or weeks to hear back from them. At Tigris, all calls and emails are returned within 24 hours (but usually far less) and we expect the same courtesy from those we work with. This allows us to hit the ground running and multitask efficiently.
Our #3 Core Value: Respectability (Respect & Accountability). We are grateful to have our team, clients and agency partners – and understand how important we are in each other's lives. With a goal of consistently seamless and smooth executions, we have a series of systems we follow to ensure we can respect our client's objectives and maintain accountability of our team. We recognize that we only have one chance to make a first impression – and we want to make an exceptional one! We pride ourselves on having a reliable and dependable team – one that we can count on, and so can our clients.
Our #4 Core Value: Tigris is "T.E.C.D" Out!
TEAMWORK – We wouldn't have a company without our team. From the relationships forged with our clients to those we build with our roster and suppliers, our success is built on the very essence of team work. Tigris was launched as a Toronto based event staffing agency in 2004 and wouldn't have blossomed into a national, turn-key experiential agency without our foundation of team work. We are also committed to transparency and encourage feedback – from our team and client's so we can continually grow and improve.
EXCELLENCE – Good is simply not good enough. Your experience with Tigris should be nothing short of excellent.
CREATIVITY – With over 13 years industry experience, we aim for creative, outside-the-box thinking combined with logistical strategies to truly bring brands to life in a fun, innovative way that enables a maximum connection and impact on consumers. We also love giving our team exciting new opportunities, a bonus of the creativity we implement with our events. In some cases, our creativity must also be combined with the courage to bring new ideas and recommendations to light and the mentality of "creating a path so others may follow".
DYNAMIC – Our team is comprised of charismatic individuals who have the type of vibrant personalities that will stand out in a crowd to enhance your company brand and image.
Our #5 Core Value: Happiness Makes the World Go Round! When we combine values #1-4, the residual result – and benefit – is happiness! Life can't be all work and no play. Laughter and excitement makes the world a better place and we believe this is just as important in the workplace as it is anywhere else. We strive to offer our team a fun environment and encourage them to be energetic, enthusiastic and genuinely excited about new opportunities and possibilities each day holds for them, our clients and the brands we are out there representing.
Tigris' values reflect who we are as a company and within our community. We instill and recognize them on a daily basis and extend them to reach our most valuable partners, our clients. With these values, we believe that nothing is impossible. We live and breathe by these values and together, we make great things happen.
Check out this video with some of our head office team talking about their most memorable events!
At Tigris, our mission is to create, plan and staff memorable experiences that build up brands, businesses and people. We would love to bring YOUR brand to life! Give us a call at 647-286-9392 .