Tigris Events Inc. – Pronounced [TYE-grr-iss]
We are Team Tigris – NOT to be confused with Tiggeris (like Tigger from Winnie the Pooh) or Tigress (as in a woman regarded as daring & fierce).
The Tigris' company name is derived from the Tigris River which is historically believed to have run through the Garden of Eden and the first known birthplace of mankind (and to some, Adam & Eve) thousands of years ago. The Garden of Eden was a climatic paradise and full of natural bounty and vegetation that can be easily taken for granted with modern technology and luxuries.
The Tigris agency's name and company were founded on this ideology and general mission to contribute to the success and prosperity of our clients. Our goal as an event staffing agency is to pursue and perfect the best people in the business who are proactive, responsible, outgoing, excellent and have vision. Over the course of our time in business, we have evolved from a staffing agency to a full-service experiential marketing company – but our original premise and intentions have never wavered.
What is Tigris' Point of Difference?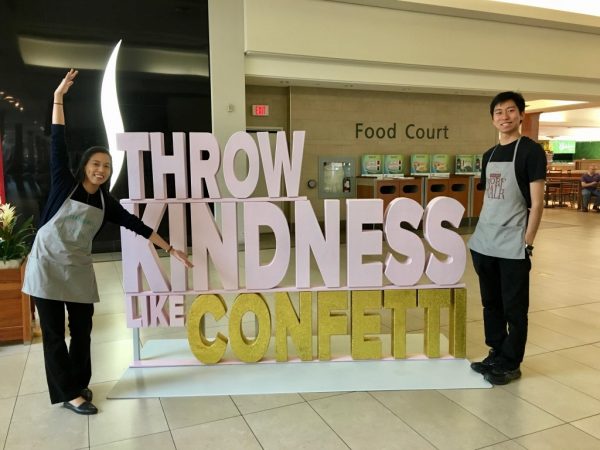 Our team here at Tigris Events will see your event through, from start to finish, as a seamless extension of your business.
Tigris Events is a national event staffing and experiential marketing agency dedicated to developing meaningful consumer connections. Creating an association that is relevant and significant to your customer, while simultaneously delivering your key messages, will result in a long-term loyalty to your brand. We believe in the value of understanding your target market so we can implement innovative event solutions, and provide valuable market research results to directly impact your bottom line.
At Tigris Events, we're known for our invaluable industry insights and experiential expertise at your service.
The Tigris Events Agency's in-house experiential marketing team uses a team-focused approach and client-centric work ethic to meet the needs and exceed the goals of each and every event/program.
Our Tigris team turns ideas into reality based on the elements you would like to include in your event, ranging from themed concepts, creative services, graphic design & printing, promotional products, uniforms and more!
Our experiential marketing campaigns are executed by a dynamic and professional team of Tigris events staff.
Before participating in any event, our Tigris team of events staff will immerse itself in your business and your brand, thereby enabling them to interact with your existing and potential clients at a level far superior to the industry standard. Our events staff will promote the product and/or services your company provides with accuracy, professionalism and unparalleled enthusiasm. We have national reach with more than 800 part-time events staff in Ontario and over 2,000 nationwide.
Only the top candidates are chosen to work with Tigris & represent you, our valued client.
Among hundreds of applicants, only a handful are selectively chosen from each city to either facilitate with Tigris' internal marketing team and/or represent our clients, in field, as a temporary staff with Tigris. Due to our selective criteria, our team is comprised of well-spoken, attractive and multicultural individuals, who have what it takes to execute a profitable program you can be proud of. All of our events staff will be trained to represent your company's brand image and promote/sell related products or services with vigour.
We would love to plan your next event so we can "bring YOUR brand to life with the power of presence". You won't be disappointed!
Check out our corporate video to see what other clients have to say about us.
We would love to discuss your next event with you. Give us a call at 647-286-9392 !