An Award Winning Temporary Staffing Agency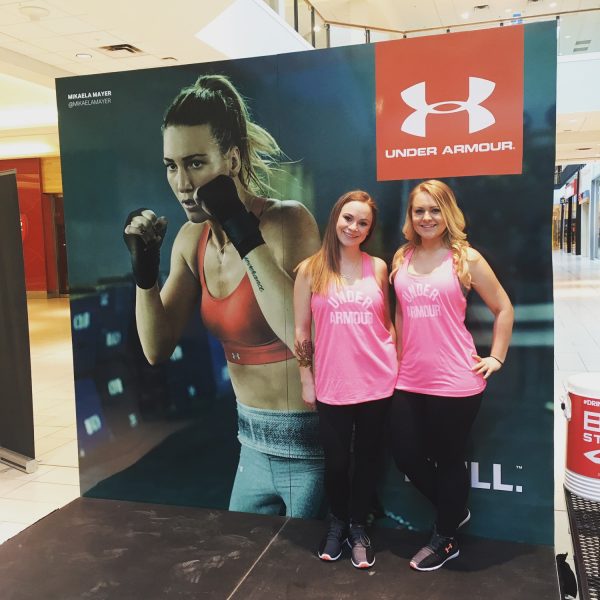 Temporary staffing agencies provide dynamic events staff that bring your brand to life. Wouldn't you love to connect with your consumers in a meaningful way? Or get your product off the shelves and into people's hands for a live trial?
Tigris has more than 2,200 temporary staff from coast to coast across Canada who will enhance your promotion and sales. This is done with irreplaceable face to face interactions. The most important aspect of any experiential marketing event or campaign, aside from the concept itself, is the vibrant, professional & trained team of temporary staff who will execute it onsite.
During an event, a team of dynamic individuals will be the face of your brand. Their overall look, personality, and enthusiasm are paramount to the success of getting your message across to consumers. Ultimately, they are responsible for driving awareness and sales.
We started working with Tigris in 2012 for various events we required staff for. The staff provided have been very friendly and have corresponded to our needs. On the management side, the Tigris team has always been able to find the amount of people we needed, even in smaller markets and often on short notice. One thing I really appreciate is their quick turnaround. They are quick to answer their emails and calls. I know I can depend on them – Kim, Under Armour
Before participating in any event, Tigris' temporary staffing team will immerse itself in your business and your brand. As a result, we will enable them to interact with your existing and potential clients at a level far superior to the industry standard. Our events staff will promote the product and/or services your company provides with accuracy. In addition, they provide professionalism and unparalleled enthusiasm. We have national reach with more than 800 part-time events staff in Ontario and 2,200+ nation-wide. Our temporary staffing capabilities are second to none and how we initially made a name for ourselves in the industry.

Our Temporary Staffing Team is Versatile, but we Specialize In:
• Brand Ambassadors with high energy and impact to get a buzz going about your brand
• Multicultural Staff with a great look, personality & are bilingual in any language required
• Corporate Entertainers who will liven up your event from DJ's & MC's to singers, dancers, and musicians
• Event Staffing with unparalleled energy and enthusiasm to get consumers excited about your brand
• Market Researchers who are proactive to maximize survey participation while remaining neutral/unbiased
• Promotional Models who have the beauty and the brains behind successful brand representation
• Sales Staff who will pre-qualify and close sales in charity, retail or tradeshow environments

How do we Select our Temporary Staffing Team?
Among thousands of temporary staffing applicants each year, only a handful is selectively chosen from each city to represent our client's brands. Due to our selective criteria, our team is comprised of attractive, articulate, multicultural and mature individuals. They have what it takes to execute a profitable program you can be proud of. Tigris' temporary staffing team will be trained to represent your company's brand image and promote/sell related products or services with vigour.
No matter the criteria for your event whether it's a look, a language, sales skills or good old hard-working professionals with a great personality, we have the most suitable temporary staff for your event. We aren't trying to be the company with the most events staff but we are striving to be the company with the very BEST events staff.
Check out this video showcasing some of our top temporary staff bringing the TSN Euro Cup Kick-Off to life at Yonge & Dundas Square Jul. 7/16.
Got an event to execute but you're still looking for the right people? Tigris has them – or will find them – for you! Tigris is a 5x Top Choice Award winners for Best Event Staffing Agency from 2016-2020. Call us at 647-286-9392 for a free, no-obligation quote. If it's easier, drop us a line using our contact form.
Tigris' temporary staffing is available at top locations including but not limited to: Toronto, ON – Vancouver, BC – Calgary AB. If we aren't maintaining a roster where your event is taking place, we will recruit and create one for you!
Save