What Makes Tigris Events Staff So Special?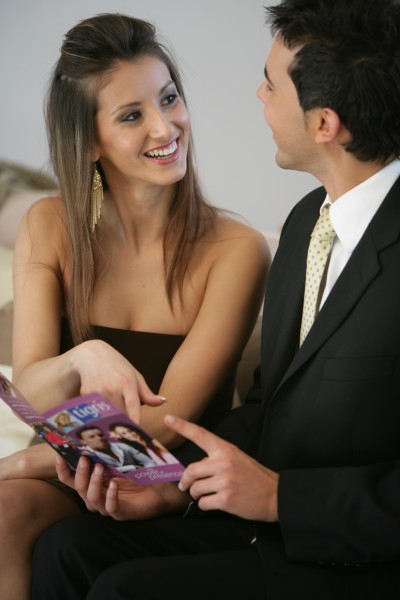 Tigris stands behind our Code of Excellence to offer clients the leading edge in experiential marketing through the use of a professionally trained sales force that is far superior to the industry standard.
Recruiting and maintaining a roster of exceptional men and women is a top priority for us at Tigris. Our dynamic events staff are the first line of engagement for the customers and/or guests they interact with onsite and nothing but enthusiastic, exceptional performance is acceptable to us. At Tigris Events, we understand that our team can leave someone with a lasting positive or negative impression, so only the best of the best are recruited and polished to represent your brand name – and "bring your brand to life with the power of presence".
We recognize the importance of quality staffing and as such, our recruitment process revolves around a set of very specific criteria to ensure that only the best of the best are hired on behalf of our valued clients. Our "Code of Excellence" is a set of non-negotiable characteristics which are fundamental to our Tigris team and our market uniqueness in the industry.
Personality
A Tigris events staff is an ambitious, charismatic, and intelligent individual who is dedicated to his/her professional stature. They have an immeasurable sense of self worth, strong moral values and an overwhelming passion for entrepreneurship.
Presence
Success at Tigris is gauged by how well our team is able to influence others positively with "the power of presence". His or her personal effectiveness is almost entirely measured by how influential their presence is in terms of meeting our client's objectives at an event.
Persistence
Since every event comes with a unique set of responsibilities and potential challenges, the Tigris team is taught that persistence is an important quality to embrace at all times. The inherent energy and enthusiasm of our events staff must never falter in the face of adversity.
Performance
All tasks must be consistently executed at the highest level possible. Sales tactics are aggressive in nature, but not bothersome, and must be implemented at every opportunity. We have integrated our name with our clients' business brand image; how their image is projected, directly reflects the value of our team's performance. It is a monumental responsibility.
Purpose
Our team has the difficult task of changing society's traditional perception of a "promo reps" and redefining themselves as experienced and efficient events staff. We categorize our events staff as brand ambassadors, event managers, multicultural staff, market research interviewers, promotional models and temporary sales staff. Some of the best staff we have are versatile and fit into some, if not all of these categories. We are not only looking for young and attractive men and women; rather, we actively seek individuals who have "the beauty and the brains" so we can offer our clients a total package. Tigris hires ambitious, intelligent and attractive individuals who are interested in joining the only team that offers the leading edge in experiential marketing through the use of dynamic events staffing.
Check out what some of head office team members have to say about what they think makes Tigris so special!
We would love to chat about your next event. Give us a call at 647-286-9392 !