For the 6th consecutive year, Tigris teamed up with Toronto Star to support their booth at the Canadian International Auto Show Feb. 13-23, 2020 with superior auto show staffing. The Toronto Star is the presenting partner for Canada's largest automotive event.
Onsite, our team is tasked with promoting entries to Wonderlist. Wonderlist, presented by the Toronto Star, is a free premier contest program providing a one of a kind experience to its subscribers with exclusive product offers and over 50 yearly contest opportunities. It offers members access to exclusive contests such as suites at professional sporting events, concert tickets in a private box, exclusive meet and greets with celebrities, passes to movies premiers and more amazing deals!
To encourage Wonderlist subscriptions, in addition to the great benefits of becoming a member, there was an amazing contest with a prize of $50,000 towards the purchase of a new vehicle. Our team was to encourage consumers to sign up for the unique contest using a tablet.
Fun Fact: between 2015-2020, Tigris has captured over 75,000 unique entrants into Wonderlist!!
Tigris continuously provides top auto show staffing for Toronto Star. This activation is successful year after year due to these 4 main factors: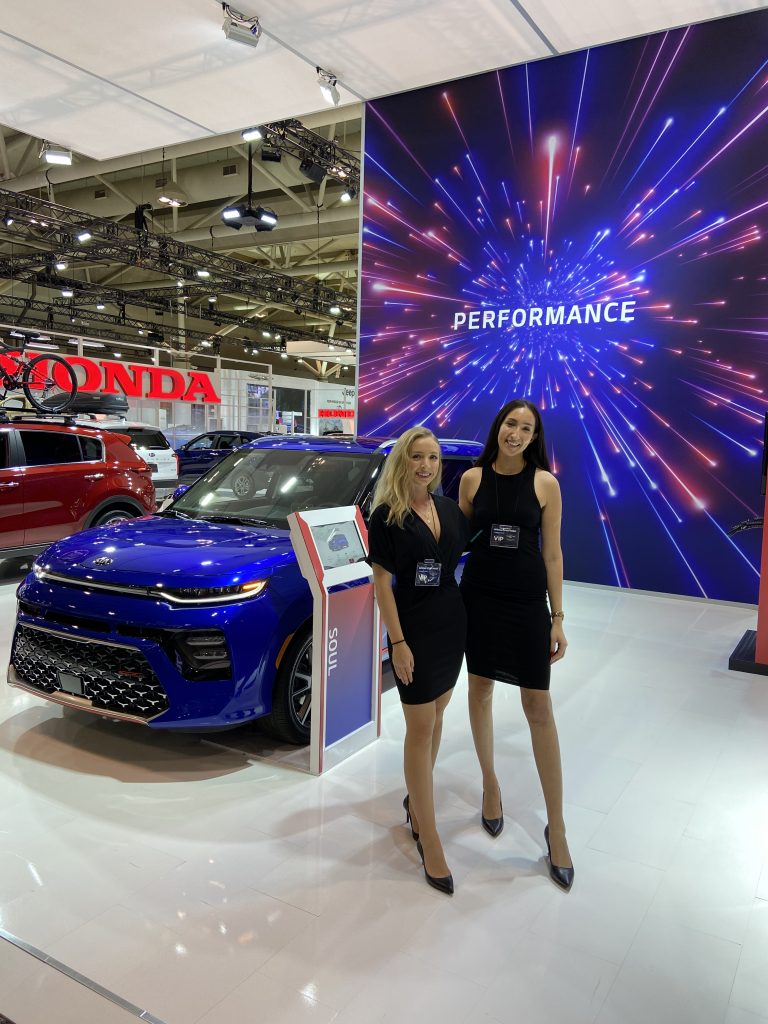 Onsite Training for Auto Show Staffing
Prior to the event, we host an onsite training will all booked brand ambassadors at the Toronto Star head office. Tigris management, alongside Toronto Star, lead the team through an in depth training session. During this session, we discuss show's main goals and objectives, onsite duties, key messaging and FAQs. In addition to answering questions, this allows the team to get to know each other prior to their first shift. It generates excitement and ensures everyone is on the same page.
Sleek, Branded Uniforms
Toronto Star provides our team of brand ambassadors with sleek uniforms to ensure the team looks professional and cohesive. In addition to presentation, this helps the team feel confident when engaging with others. This year, the team was dressed to impress in comfortable Joe Fresh leggings, paired with a black or white t-shirt underneath a long, fitted, branded jacket. Sizes were selected beforehand unique to each brand ambassador to ensure the uniform fit well.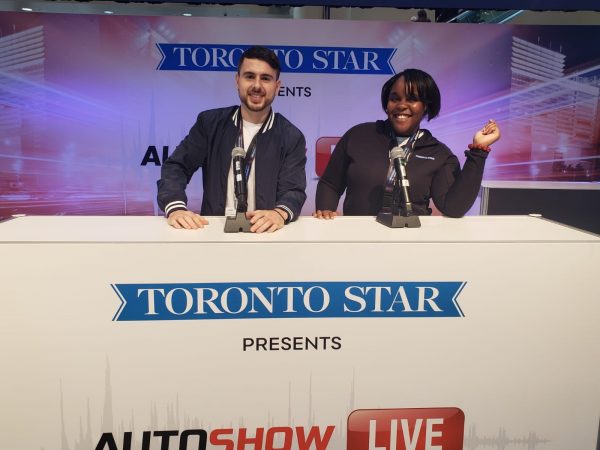 Daily Motivation
With a program that is focused on tangible results, it's important to ensure the team is motivated to reach their goal. Since the program is over a week long, enthusiasm can fizzle out if the team is not reminded daily of their goal and given realistic timelines.
At the end of each day, our team is responsible for reporting final numbers to the program's account manager. We applaud the team for their hard work and let them know their new goal for the following day – we even break this down per person, per hour! This gives our team a realistic, personalized goal to work towards.
Consistent Team
Our auto show staffing is consistent and fair – we try to keep the team as tight as possible to ensure staff are working consistently throughout the program. This allows the team to become experts on key messaging, duties and goals. They also become familiar with the building, parking, etc which allows them to arrive to their shifts promptly.
Are you interested in auto show staffing for your next automotive event? Contact Tigris today to learn more about our staffing services, available nationwide across Canada. Let us create a professional team to achieve your unique goals to ensure your next event is a success!