The number 13 comes with negative connotations; take Friday the 13th for example. However, there's nothing unlucky about this Canadian Experiential Marketing Agency's 13th anniversary; we have so much to celebrate! As of March 31st, we've staffed over 140,000 hours for close to 600 clients. This July, we are taking possession of a new office space that will allow us to double in size. In addition, after ten months of development, Tigris will be launching our new staffing software to streamline our current system.
As you know, nothing worthwhile ever comes easy. To learn more about our company history, read this personal message from Serena Holmes, Tigris President & CEO. You'll discover how her journey began, and why our team is so grateful to work alongside such a powerful female entrepreneur.
Highlights from our 13 Years as a Canadian Experiential Marketing Agency
In our boardroom, we have a highlight photo from each year hanging on the wall. Along with showcasing the various hairstyles over the years (haha), this wall motivates us to keep aiming higher. It also reminds us of our achievements as a team and the types of events we see ourselves executing in the next 13 years.
We'd like to share this motivational wall with you, giving our clients and brand ambassadors the recognition they deserve. This Canadian Experiential Marketing Agency is built on teamwork, trust, and many talented individuals.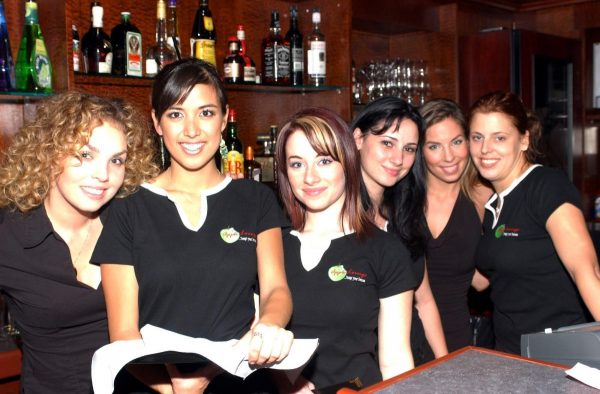 2004 Apple Lounge
In 2004, our team was quite small. One of our main events was providing management and cocktail servers for the Apple Lounge and steakhouse grand opening. Upon arrival, guests were given an "Apple Invitation" and a complimentary drink voucher. There was over 100 people that attended this night!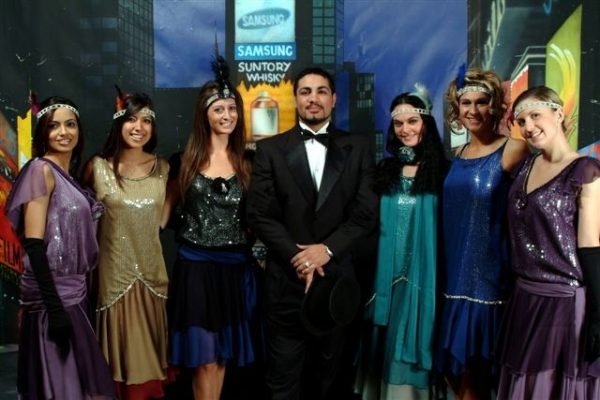 2005 KRG Children's Charities
Event planning has always been part of our roots. For KRG Children's Charities, we were responsible for planning an entire gala from start to finish. This includes sourcing the catering, venue, personnel, volunteers and entertainment. In addition, Tigris managed sales, games and a silent auction. Invitations were designed and we sourced promotional giveaways and guest entertainers.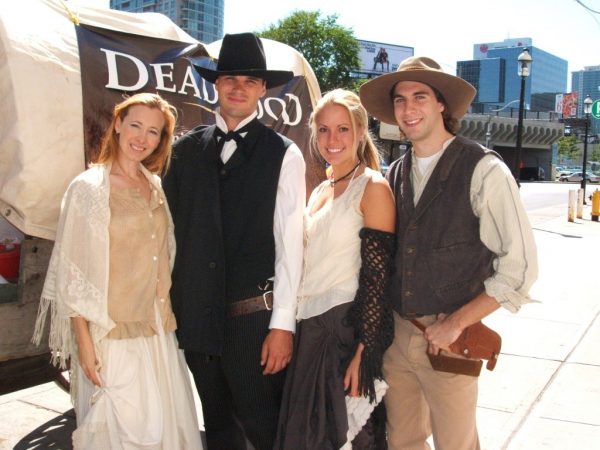 2006 Krista Slack and Associates
You know we love big and splashy outdoor promotions! In 2006, we teamed up with KS&A to provide talented, outgoing staff to promote the TV show Deadwood. Back then, we called our staff 'Tigris TSS' – temporary sales staff. This promotion took place over 4 days before the premiere on Labour Day. Equipped with Western accents, our team engaged with pedestrians and asked them themed questions such as, "Where's the nearest saloon? That trail dust has me damn thirsty!".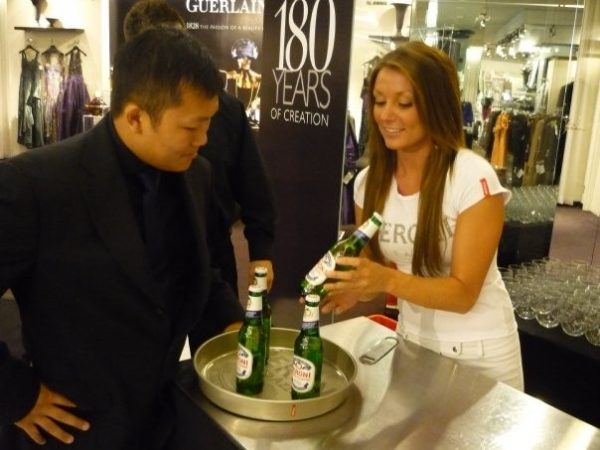 2008 Peroni Sampling
Tigris teamed up with Speed Promotions to book a team of "Italian looking" exotic promotional models for the launch of Peroni Beer in Canada. With 34 executions in Toronto and 19 in Vancouver, the promotional models were busy at bars and restaurants in each city. While onsite, the promotional models sampled the product and communicated important key messaging to distinguish the high-end brew from others on the market.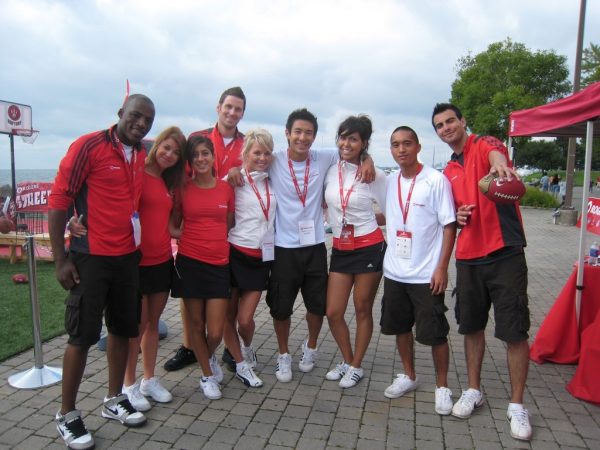 2009 Rogers OP Sports Week
We love this happy bunch! Above, you can see 6 brand ambassadors and 3 event managers. This team worked with Rogers and Fan Fair to execute an engaging two-week experiential activation at Ontario Place. They managed a series of free games for children all tied into the top local sports teams. Over two weeks, our team gave out over 10,000 prizes and flyers!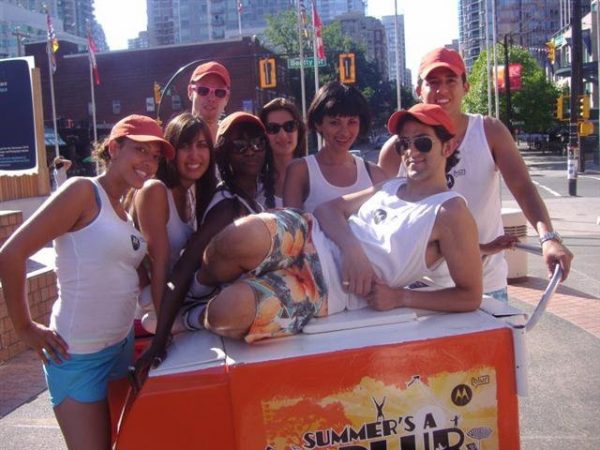 2010 Summers at Blur Motorola Promotion
Tigris teamed up with Hill & Knowlton Strategies for a summer street promotion called MOTOBLUR. Consumers were asked to 'like' the Motorola Canada Facebook Fan page for their chance to win amazing prizes.
Tigris was proud to represent Motorola on the streets of Montreal, Toronto and Vancouver to promote the online initiative. The teams of brand ambassadors rode around on dickie dee's to hand out 30,000 flyers and popsicles. The goal was to cool people down on a hot day and heat them up with excitement about the amazing contest during the blitz of each city. Needless to say, the public absolutely ate up the program – and our popsicles! They loved the concept of the program, eager to sign up online.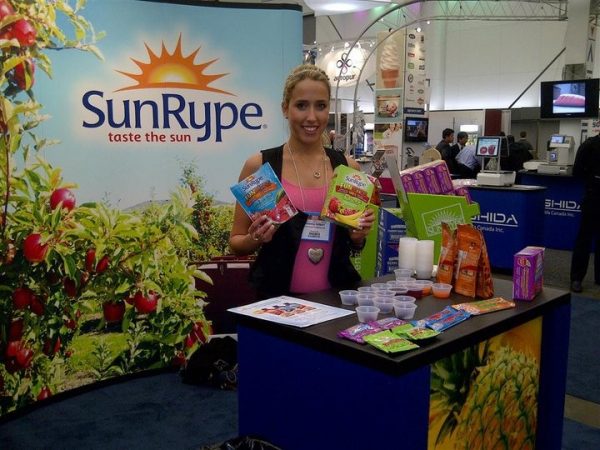 2011 Sun Rype Promotion
This was the 5th consecutive year our bubbly promotional model sampled Sun-Rype's new juices and fun bites at the Grocery Showcase West Tradeshow. Our temporary trade show staff are food-safe certified and help push sales through key messaging at each event. Working with this delicious brand was always a treat!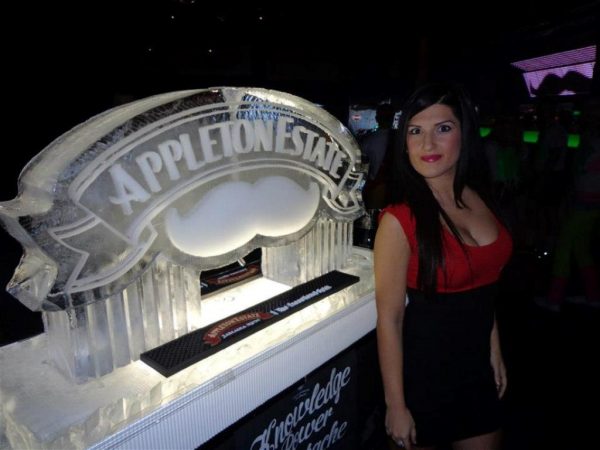 2012 Appleton Promotion
Tigris began working with Peter Mielzynski Agencies in May/12 to provide promotional models to execute their sampling events for Appleton Estate Jamaica Rum. You may recognize the woman in the photo above – that's Evangelia, who worked in the Tigris head office for 5 years!
In addition to providing a team of stunningly beautiful, knowledgeable promotional models to serve Appleton mixed cocktails at restaurants throughout the GTA, we also managed supplies, set up and tear down. Each promotional model was responsible for discussing the brand while offering samples to patrons at the bar in order to promote sales.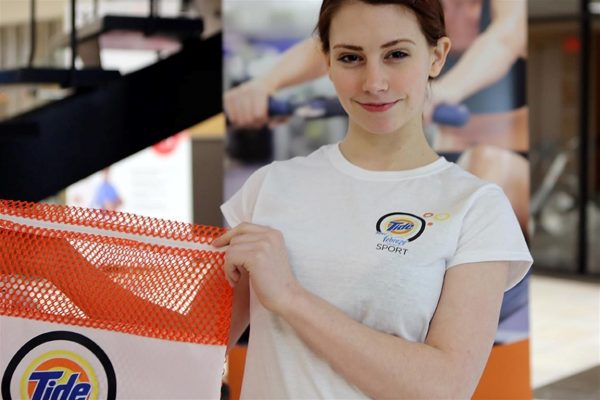 2013 Tide Test with Zoom Media
Tigris teamed up with the biggest ad agency in the business to plan and execute a unique experiential activation to promote the new detergent, Tide Sport + Febreze. Our Tigris "Tide" brand ambassadors were stationed at 24 gyms in Montreal, Toronto & Vancouver Jan. 28 & 30 to collect gym members laundry.
We actually did their laundry Feb. 2-3 and returned the items in Tide-branded laundry bags, along with a free bottle of detergent, on Feb. 4. In addition to staffing brand ambassadors, Tigris also coordinated the laundromats and uniforms for the program. In total over 800 people participated in the program!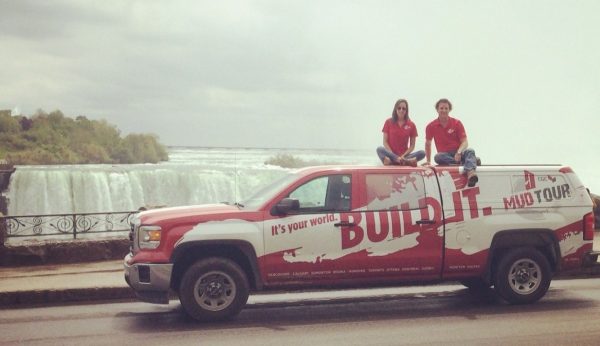 2014 CGC Mud Tour
Tigris' energetic events staff worked tirelessly for CGC's national promo tour, appropriately called#MudTour2014! Our brand ambassadors literally made their way, coast to coast, across Canada from May 5 through to Sept. 1.
Our events staff in Western Canada travelled from Victoria through to Winnipeg, our Central gal roamed Ontario and our Eastern events staff spanned Kingston to St. John's Newfoundland. While on tour, the events staff drove branded trucks and partnered up with local sales reps to network at construction sites, gathering important data on CGC products and handing out swag. To read up more on this rugged mud tour, click here.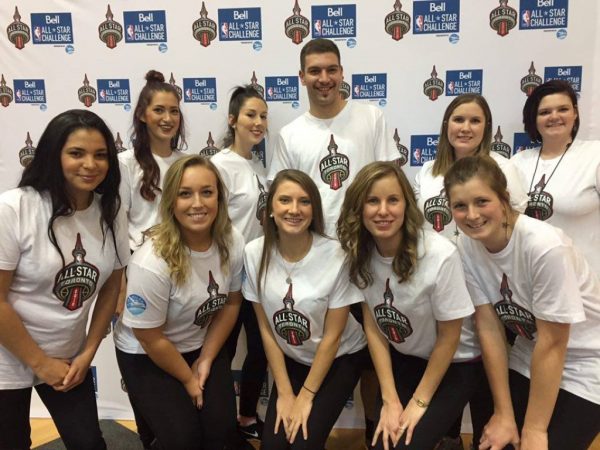 2015 NBA All-Star Tour with FILO Productions
Our Canadian Experiential Marketing Agency has had the opportunity to work with lots of companies from the States over the past few years and this event was no exception. Tigris teamed up with FILO Productions to provide teams of athletic brand ambassadors for community-based initiatives in St. John's, Newfoundland, Fredericton, New Brunswick, and Regina, Saskatchewan. For each event, Tigris supplied over 15 athletic brand ambassadors per city who were skilled in basketball and had experience working with children. The tour continued into 2017 with Charlottetown, Prince Edward Island and Windsor, Ontario.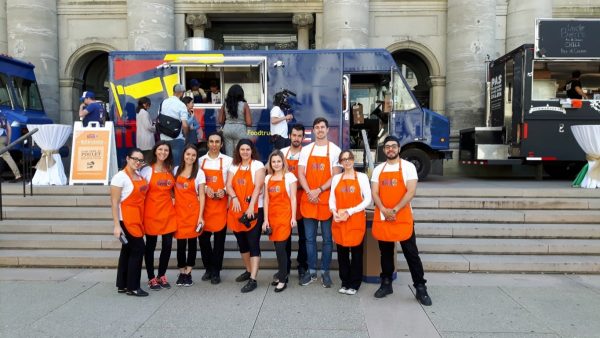 2016 Uncle Ben's Roaming Hunger
What better way to celebrate a new, delicious product than with a Food Truck Challenge? That's why Uncle Ben's decided to execute a Rice and Grains Food Truck Challenge in 3 major markets across Canada; to showcase the convenient, versatile and delicious new dish amongst these large communities. The event was executed in Montreal, Vancouver and Toronto with the help of our dynamic Tigris brand ambassadors.
The purpose of the promotion was to promote Uncle Ben's new product: Rice and Grains. Three local food trucks from each city competed to see who could create the most delicious recipe using the new product, which contains wholegrain brown rice and quinoa. Tigris assisted Roaming Hunger and FleishmanHillard for the planning and execution of these events.
A Very Thankful Canadian Experiential Marketing Agency
From creating, planning and staffing events that build our clients brands and businesses to giving talent on our roster fun, flexible, great paying part-time opportunities – we truly love what we do. Thank you to our clients for giving us the opportunity to collaborate on ideas and bring their brands to life with our dynamic events team. Cheers!