Toronto event planners take care of all kinds of functions ranging from grand opening promotions and product launches to galas, golf tournaments and special events.
Have you ever heard of MINISO? If you live in Canada, it may be your first time hearing the name. MINISO is a Japanese variety store that sells a range of stylish lifestyle products. Because there are new products launching every month, the store is constantly stocked with new and changing items. These products range between $3-$5 including cosmetics, home furnishings, clothing, electronics and more. As a result, you'll find yourself shopping here quite often!
Currently in over 40 countries across the world, MINISO Canada has now established first in the Greater Vancouver area, and now in the East Coast. The brand anticipates 30-50 stores to open in Canada over the next year; most noteworthy, in the long term, over 500 stores in Canada!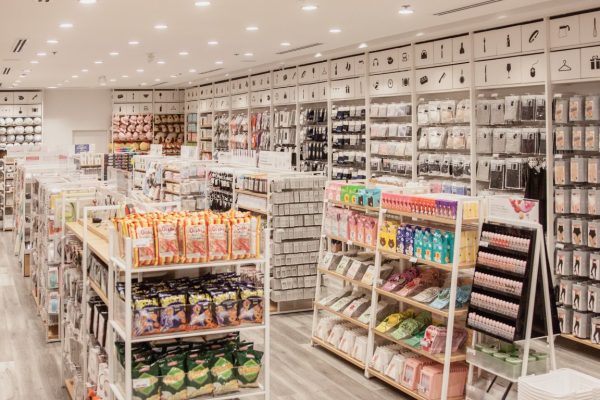 Tigris assisted with the grand opening of MINISO in the Pickering Town Centre October 21. This store is MINISO's first East Coast/Ontario Store. Our Toronto event planners coordinated a reputable photographer, onsite event manager, hostesses and some basic logistics for the grand opening.
To kick off the celebrations, there was a ribbon cutting ceremony complete with a Taiko drumming performance and mighty drum roll. To drive traffic to the store, MINISO offered a free tote bag with purchase to the first 100 customers. In addition, our gorgeous models had complimentary red velvet cupcakes for shoppers. The cupcakes were complete with a MINISO red shopping bag on top of the red icing. Delicious and on brand!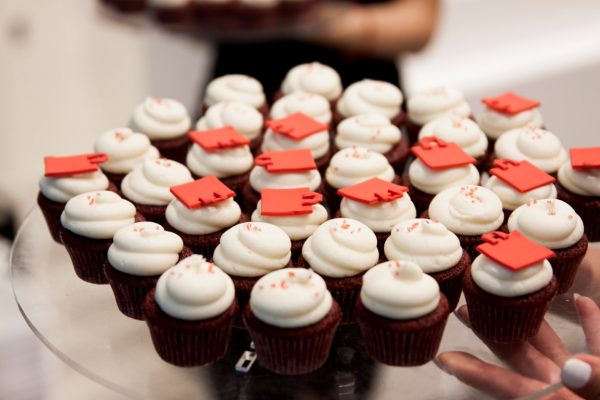 Up next, MINISO will open another location at Stone Road Mall, Waterloo Region and Wellington County's premium fashion mall. Be sure to check out MINISO for the latest affordable trends! If you're currently planning a grand opening, review our 4 tips from our Toronto event planners to ensue your event is a huge success.
4 Tips from our Toronto Event Planners to Maximize Success at a Grand Opening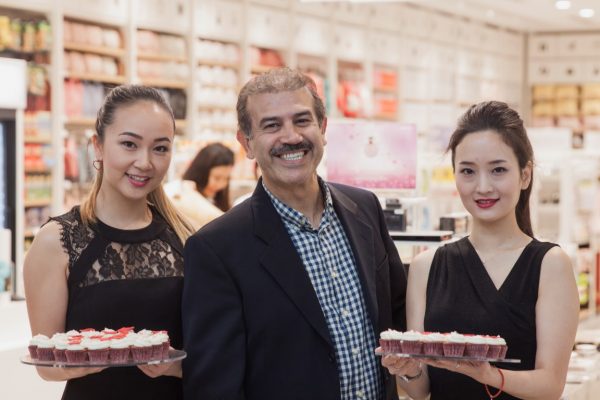 Pre Promote the Event
Prior to the grand opening, the event was promoted on the Pickering Town Centre Facebook Page, MINISO Canada Facebook Page, and various media outlets. The media outlets include, but are not limited to Retail-Insider, blogTO and the Daily Hive Toronto. With all the publicity surrounding the much anticipated store opening, it's no wonder the line up wrapped around the mall!
Take Photos for Continuous Promotion
A professional photographer is essential to a grand opening. Our photographer was given a specific shot list with important moments to capture. These moments include the line up of excited consumers before the store opens, action shot of red ribbon cutting and happy shoppers showing off their purchases. Most importantly, these images can be recycled to recap the event and promote the new store on social media. As a result, you'll have lots of content to share post event.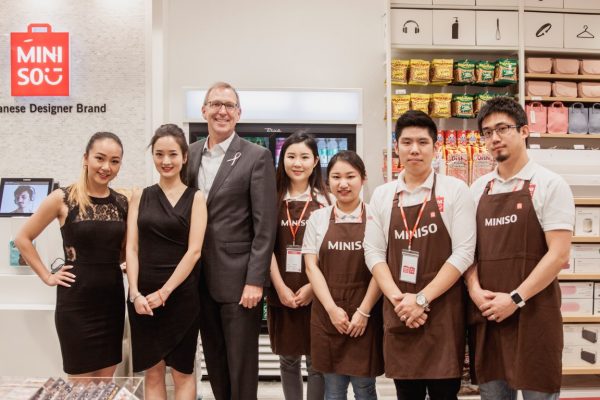 Include a Soft Opening
A soft opening can lead to a more successful grand opening. With a soft opening, employees have the opportunity to practice selling and hone their skills. You can test and tweak any issues before the grand opening, such as store layout. You'll have the opportunity to collect feedback from your employees and consumers, and implement any changes required. In addition, you can reward your early supporters. Invite them to the grand opening and give them 'insider tips', acknowledging those who have already invested time in the store.
Contests
Another great tactic is incorporating contests. Prior to the grand opening, the Pickering Town Centre executed a contest for a prize pack giveaway. Participants were asked to comment on Instagram or Facebook and describe why they are excited for the grand opening. Winners were chosen at random. The winners were required to pick up their prize at the MINISO Grand Opening at 9:30AM. As a result, this contest was successful in creating awareness and driving traffic to the grand opening.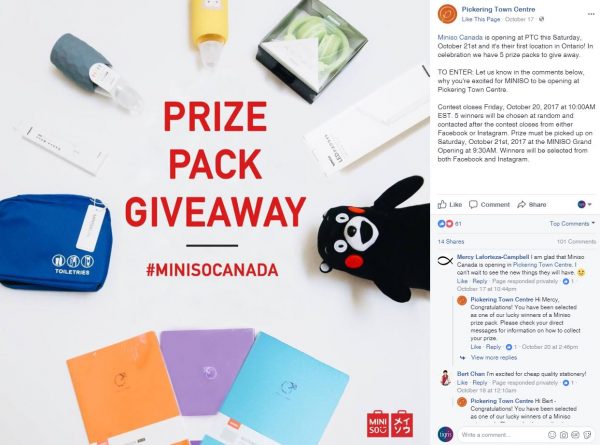 Are you planning a grand opening or retail event? Rather than doing everything yourself, utilize our Toronto event planners. In addition to event planning, Tigris provides exceptional staffing services. We operate nationwide across Canada with over 13 years of experience under our belt. Contact Tigris today for a free quote on your next event.