In April, we began to reach out to our team of brand ambassadors, clients, family and friends to help us achieve our goal for a unique fundraising event – Camp Out for Cancer. We are so thankful to everyone who contributed in surpassing our goal of raising $5,000 by October 14. Over 90 people within the Tigris community donated; we are grateful to everyone for supporting this unique fundraising event.
Camp Out for Cancer is in support of Camp Trillum. Camp Trillium is truly a camp like no other. It's the largest of its kind in North America, sending 3,100 campers each year to year-round camping and recreational experiences. The best part? It's at no cost to the families. It's privately funded, and a volunteer-based charity. And it's unique model of bringing entire families who live with cancer together at camp that has since been adopted by many other camps across North America.

Fundraising Events Bring Out the Best In Our Community
The startling fact is, each year nearly 500 children in Ontario are diagnosed with cancer. So by donating to our Camp Out for Cancer fundraising campaign, you are helping to send more kids who have been diagnosed with cancer to a place where they can spend time having fun with their brothers and sisters, make new friends, and forget about cancer for a while. Each individual within our head office made a personal goal for this unique fundraising event. As you can see by the quote below, we were blown away by the generosity.
I have to say that in all my years of being alive I have never really asked anyone for money for anything. Not my parents, not my friends, not my coworkers. It wasn't until in these past few weeks of trying to raise money for CampOut for Cancer, a charity that sends kids with cancer to Camp Trillium, that I realized the great generosity my friends have. I always knew I kept great company but you guys made me feel so happy and honoured to be your friend. YOU DO CARE!!!! I am thoroughly impressed by and grateful for everyone who has donated to our company's cause.

Because of you, I was able to reach my personal goal of $750, which actually started at only $100!! Everyday I was able to increase my goal bit by bit because of your donations and Tigris was able to reach its goal of $5,000. I'll always be here if you ever need a favour in return. THANK YOU FROM THE BOTTOM OF MY HEART!!!!! And on behalf of all the kids that will get to go to Camp Trillium with their families – Amy Zhou, Tigris Account Manager
Why CampOut for Cancer?
We chose to support this event because Serena Holmes, Tigris President and CEO, sits on the board of Camp Trillium. "I want to be part of something more meaningful and altruistic. I have amassed a lot of experience in events, marketing, management and business – and thought I would best be able to help by lending my expertise and network to an organization in need", says Serena. She has fulfilled 2.5 years of a 3 year term on the board. The majority of the impact she'll be able to make will be by sitting on a subcommittee focused on fundraising. She was also the Chair of Camp Out for Cancer! We were very excited to be extending the invitation for this unique fundraising event to our team.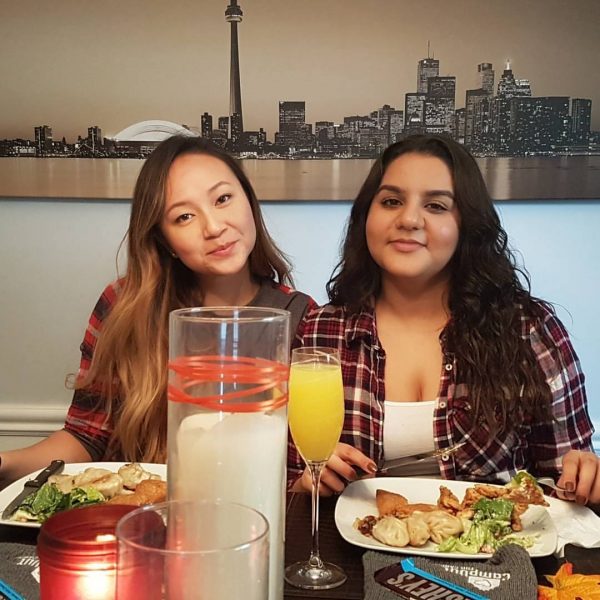 Celebrating a Unique Fundraising Event With a Camp Themed Potluck!
In addition to fundraising, participating teams are encouraged to 'camp out' on October 14. Serena Holmes invited the Tigris head office to a camping themed pot luck at her home. Dressed in plaid, the afternoon began with a delicious lunch. Our team brought samosas, dumplings, chicken wraps and salads. It wouldn't be a complete camping potluck without s'mores! Because of the rain, we couldn't have a camp fire, so we broiled chocolate and marshmallows to make a decadent dip.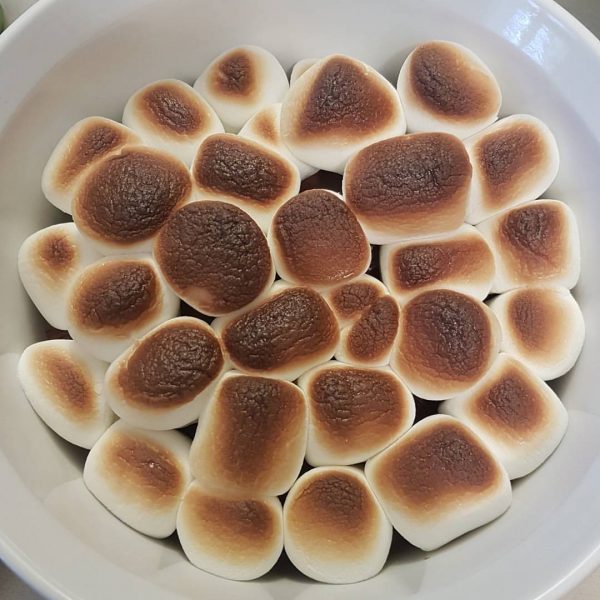 After lunch, our team played Heads Up. From naming celebrities, to singing, to silly accents, you must guess the word on the card that's on your head from your friends' clues before the timer runs out! Next, we played Telestrations. This is another great game to play with a group. Similar to the concept of broken telephone, you must draw a word on a sketch pad, and the player beside you must write what they think they see. The next player draws what the word is, and so on. Let's just say our stomachs were sore from laughing so hard!
How to Get Involved
Currently, our goal of $5,000 has continued to climb to $5,360 for this unique fundraising event. Donations will remain open until November 4 if you would still like to contribute. Thank you again to those who have supported our team and those in need. Altogether, Camp Out for Cancer's year one initiative has surpassed it's goal of $100,000!!!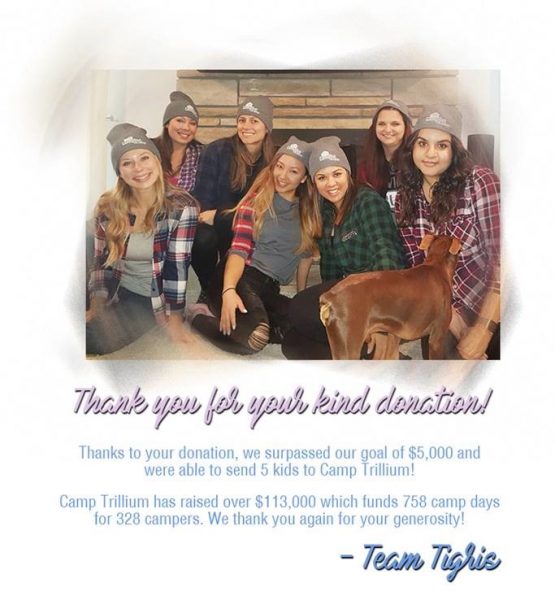 If you are looking to participate in another charitable event, we encourage you to join us on Sunday, October 29 for St. Joe's Toronto West Halloween Fest. We are taking over Bloor St. W between Jane and Runnymede from 11am-4pm. The festival kicks off with a costume parade for families and we have headliners Splash and Boots performing throughout the afternoon! Learn more about the event here.
If you are currently planning a unique fundraising event, contact Tigris today. We provide event planning and staffing services nationwide across Canada. Call us toll-free at 1-844-4TIGRIS or 416-283-9119 to chat about your next event.