If you're familiar with event planning, then you know most events are months in the making. That's why we've already started planning a Halloween event all the way back in spring! The sixth annual Toronto West Halloween Fest is on Sunday, October 29, 2017. To prepare, our team is organizing permits, decor, entertainment, event sponsorships, and much more.
Because this is our 6th year planning the event with St. Joseph's Health Centre Foundation, we know what it takes to make this event successful. Never been to the Toronto West Halloween Fest? Check out the video below to see the highlights from last year.
As you can see, this is one of Toronto's best Halloween events for the entire family. The street festival and costume parade takes over Bloor West Village. Over 10,000 people are expected to join us for our free family festival. This year's event sponsorships and proceeds will go towards a new Kids' Emergency at St. Joseph's Health Centre.
Why St. Joseph's Health Centre?
St. Joseph's promise is to make this community one of the healthiest in Canada. This means looking at the needs of our neighbours, finding ways to make their care even better, and making it happen. To do this, they've launched Promise, the $70 million Campaign for St. Joseph's Health Centre that will build a better St. Joe's for our community. Event sponsorships are a big component to this campaign.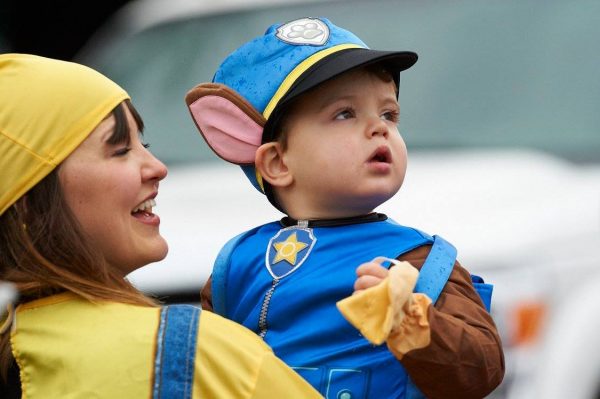 Did you know more than 500,000 people live in Toronto's west-end community? That's equivalent to the population of Newfoundland and Labrador. 80% of our neighbours will get all the care they ever need locally – for our west-end neighbours, that means St. Joseph's Health Centre.
St. Joseph's is a leader in caring for kids in our west-end community. Last year, parents brought their kids to St. Joe's more than 56,000 times and 3,250 babies were born. More people come to our Emergency than anywhere else in the city. Last year, St. Joseph's had more than 100,000 visits in Emergency – 19,000 alone in our Paediatric Emergency.
Event Sponsorships – Let's Talk Numbers
Our event sponsorships and onsite vending opportunities allow flexibility, visibility and a solid platform to help you stand out and make an impact. This festival allows you to engage with thousands of potential consumers while making a difference in your community. As a community partner, you will have access to the full benefits of participating in the festival. Last year, Toronto West Halloween Fest received 535,000 social media impressions (growth of 41% from previous year). In addition, the festival obtained 21,000,000+ media impressions and 52 stories in the media.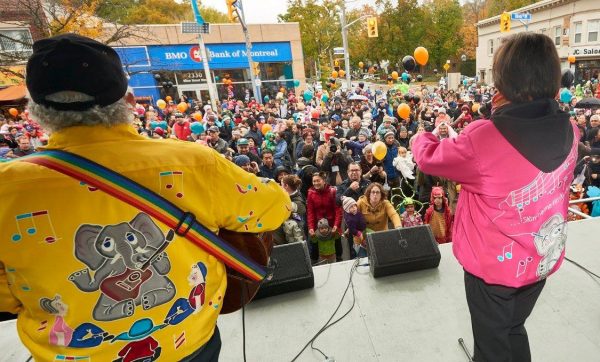 Connect with your community the way you want to. As a community partner, you will receive a 10×10 footprint at our event to engage with event guests. In addition, sponsors have the opportunity to sell onsite, distribute samples and engage with event attendees brand awareness. You'll have the opportunity to customize the activation based on your goals. Looking to make an announcement or performance on stage? Come on up!
As a sponsor, you'll become part of our network and receive invitations to St. Joseph's Health Centre Foundation events. This allows our sponsors to stay connected and become an active member of our caring community.
Already looking forward to October? Contact Tigris today at 1-844-4TIGRIS or send us an e-mail at [email protected] to learn more about event sponsorship opportunities for Toronto West Halloween Fest.