The sixth annual Toronto West Halloween Fest is coming up on Sunday, October 29, 2017. To prepare, our team is organizing permits, decor, entertainment, onsite activations for sponsors, and much more. Because this is a charitable event, we look for affordable Halloween ideas to to ensure everything remains within budget. One of the special sponsors has requested a vampire themed booth. From decor and treats to games and activities, these ideas can be incorporated for an affordable Halloween event!
Devilish, Dreadful Affordable Halloween Decor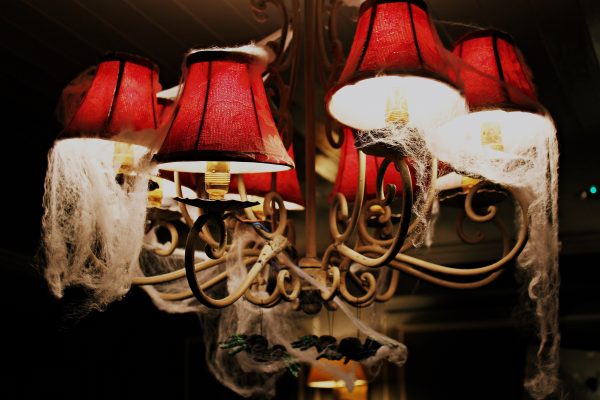 Because this is a vampire themed booth, we've purchased cloves of garlic, fake bats, spiders and cobwebs. This vampire lair is going to be quite creepy! Because these items can add up, we recommend checking your local dollar store early October. There are tons of affordable Halloween ideas available. Many items can be purchased on Amazon for much cheaper than the pop-up Halloween stores. If you aren't into vampires, below are a few other party themes:
Zombie Apocalypse
Haunted House
Monster Mash
Pumpkin Carnival
Disney
Alice in Wonderland
Gothic
Graveyard
In addition to decor, you need to ensure your costume is a memorable one! Check out these top trending Halloween costumes for 2017. Our favourites are Pennywise from It and Wonder Woman. Many costumes of these costumes can be DIY instead of spending lots of money at a Halloween store.
Ghoulish Gaming

Pumpkin ring toss, witch hat ring toss, Halloween mystery boxes and pumpkin bowling are a few of our favourite affordable Halloween games. These games can be easily made with a few materials that you may even already have at home. Because our event is geared towards children, we've also included face painting and a colouring station. Other ideas include apple bobbing, wrap the mummy (in toilet paper) and monster freeze dance. What's a monster freeze dance? Play your favourite Halloween song, and encourage everyone to dance. When the music stops, everyone must freeze! The last person to freeze is eliminated, and the last person standing wins.
One activity that was extremely successful at last years Toronto West Halloween Fest was the magic potion station. Children were given clear soda to bring to the witches station, where they could pick monster blood or a witches brew to put into their drink. The monster blood and witches brew was simply food colouring in a plastic syringe. Although it got sticky, everyone loved creating their own special potion.
Frightening Food & Bloody Beverages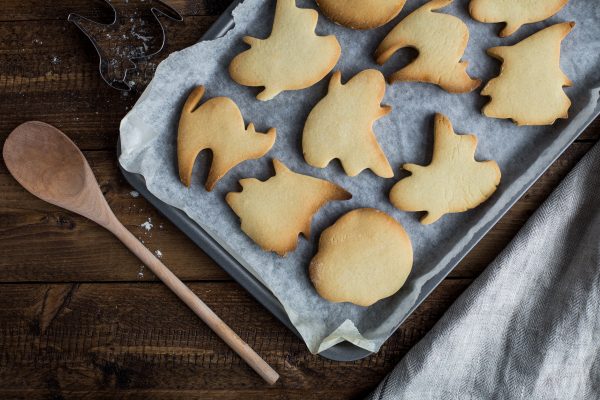 From decorative grave yard brownies to Halloween fruit kabobs, there are hundreds of frightening food options. We love these easy last minute ideas from Buzzfeed. If you're looking to entertain children and keep it healthy. draw spooky faces in permanent marker on the exterior plastic wrapping of cheese strings and fruit cups. These are great because they can be eaten on the spot or easily kept in a bag to eat later.
Whether you decide to spike the punch, use different coloured fruit punch to represent a different blood type – A,B,AB & O. These can also be advertised as 'Free Shots' in plastic syringes. Get creative with food colouring and create adult Halloween cocktails such as a green voodoo cocktail, vampire Sourpuss shots and a blue witches brew.
Petrifying Photo Experience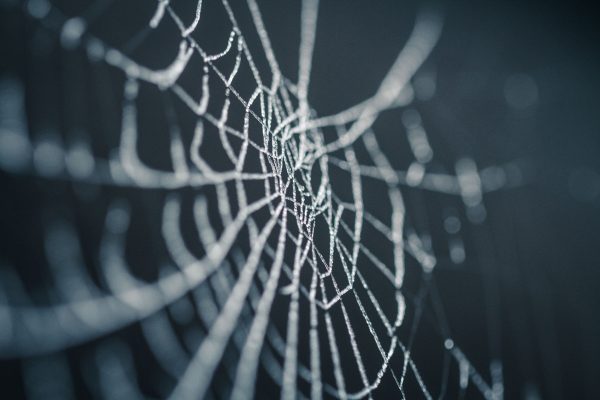 Tigris is building Dracula's Coffin for a thrilling, interactive photo experience. Guests are able to pose in the coffin solo or next to Dracula. There are several tutorials that can be found on Pinterest for creating an affordable, Halloween coffin. If the coffin is a little too morbid for your party, you can create a Halloween "Head in the Hole" Cut Out, where guests can pose as a skeleton or scarecrow.
Want something more simple? Create a simple backdrop with homemade photo props. These can be made with construction paper, glue and scissors. These accessories, such as a pumpkin or witches hat, make a great photo!
Join us on Sunday, October 29 for St. Joe's Toronto West Halloween Fest. We are taking over Bloor St. W between Jane and Runnymede from 11am-4pm. The festival kicks off with a costume parade for families and we have headliners Splash and Boots performing throughout the afternoon! Check out this video from last year's event!
We hope you found these affordable Halloween ideas helpful. If you are currently planning a corporate Halloween event, contact Tigris today. We provide event planning and staffing services nationwide across Canada. Call us toll-free at 1-844-4TIGRIS or 416-283-9119 to chat about your next event.