Recruiting, interviewing and hiring is both an important and intensive process. With almost twenty years experience in the industry, we may be bold enough to say it's not always an easy feat. Think about it, companies have HR departments completely dedicated to this process. So, when we think about the ever-changing and fast-paced world of events and experiential marketing, this can not only be a tough role to fill but can also become quite time-consuming.
Just as marketing campaigns are refreshed year over year, so are each brand's staffing needs. Sometimes, brands don't know where to start (and we don't blame them). This is interesting to think about because event staff are critical to the events and XM industry. They are a crucial part of what makes events come to life. The interaction between event staff and consumers is a powerful one. It has the power to convert consumers and influence purchasing decisions. Therefore, it's vital that brands have the right event staff, at the right programs, and in the right roles. So, how do you accomplish this? Well, you're in luck because we're sharing our top tips for hiring the best event staff.
Getting Started
Before we dive right in, let us first give you a key piece of advice. Know your needs! You should have a hiring plan in place that incorporates the needs you are hiring for. For example, schedules, number of shifts, number of staff required, and the roles they need to fulfill. In addition, it's important to consider if you're hiring for niche markets or if your program requires any special skills or experience. Next, start your search early! The recruitment and hiring process can throw you curveballs (trust us, we've been there). Candidates are applying to multiple positions and are in high demand. You may lose candidates along the way to other offers or face no-shows altogether. It goes without saying, it will take longer than you think. So, get a head start and leave yourself some wiggle room so you aren't scrambling at the last minute.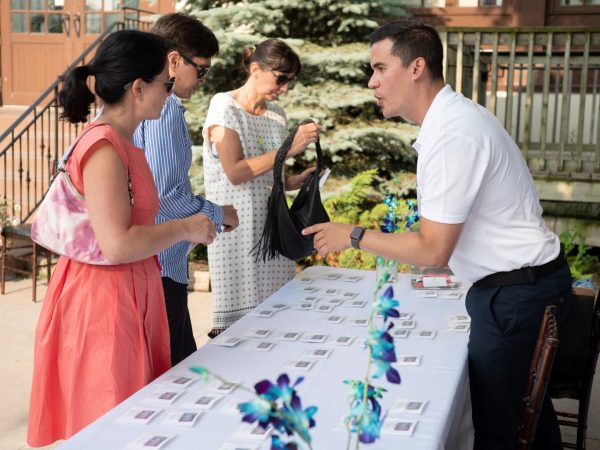 Transparency
Our first tip for hiring the best event staff is transparency. Trust us when we say, transparency goes a long way in this industry. Both among clients and staff alike. In addition, be descriptive. Be transparent about your interview process and the steps they may have to take. You will lose interested candidates if you're unclear, add too many steps or don't stick to your timelines. Essentially, event staff want to know what they are signing up for. Clearly defining the role and responsibilities is a must. Don't waste your time or theirs. Be transparent about wages, if any travel, skills, or other special requirements are involved. For example, all will be for naught if you have an amazing candidate lined up and they require a driver's license only to find out they don't have one at the end. Staff are much happier and are more loyal to those that treat them with respect and accurately provide a picture of what they're walking into onsite.
Recruitment Reach
Next on our list of top tips for hiring the best event staff is recruitment reach. Be sure to cast a wide net. This means don't rely on just one avenue, you need to utilize multiple. For instance, online platforms and networks, social media, and in-person recruitment fairs are all great places to connect with qualified candidates. Finally, don't forget about the power of word-of-mouth. That's right, ask colleagues, friends and your existing staff for recommendations. You could even start an incentive program. Who doesn't like to work with their friends and receive a bonus for referring them?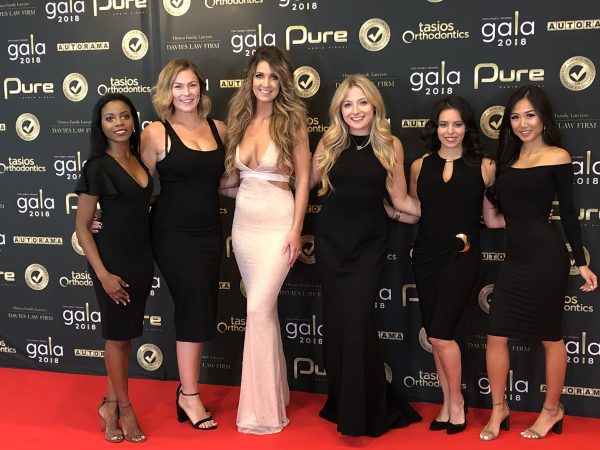 Trust The Experts
Now, if you don't have the time or resources to commit to our first two tips, that's okay. You might actually spend more time and money. It's okay to ask for a little help. Therefore, it might be time to look at external resources. That's right, trust the experts and get in touch with an agency. Staffing agencies are highly skilled and trained and have a lot of reach and resources. They will have connections in niche markets and access to existing, trusted staff. In addition, they've already invested in recruiting, training and scheduling processes. In addition, agencies can offer a lot of other benefits. The flexibility to hire staff, event-to-event and reporting capabilities and much more. Agencies are great at what they do and will help you to hire the right staff, specific to the needs of your brand or event.
Final Thoughts
If we can leave you with one last piece of advice, start by asking the right questions and go with your gut. Hiring qualified candidates is only the tip of the iceberg, so if you'd like us to give you a part two, let us know! You can also check out some of our other relevant content, such as our other blog: "Event Staff: The Difference & Why They're Important". And as always, don't be afraid to pick up the phone and reach out to us or click below for your free quote today!