Do you remember your first team building event? Imagine it's your first month at the office, and you find yourself in a small graffiti covered room, surrounded by your co-workers. Oh, and they're equipped with crowbars and baseball bats! That's where Joanna Olaru, Tigris' newest Account Coordinator, found herself on Wednesday night. Don't worry – she's still in one piece!
Team Building Event at The Rage Room
Although all of our account managers work within the same building, we don't always have time to connect. We have individual offices and various independent projects. As a result, we aren't able to bond as a team on a daily basis. To become the close-knit team that we are, Tigris has implemented team bonding activities. Our first event was a Paint Nite a couple years back, where we created masterpieces at a local restaurant. This time, we decided to try something a bit different (thanks for the recommendation, Helene)!
Picture yourself in a full suit of protective gear including coveralls, a face shield, gloves and vest. You're given a basket and told to fill it up with different items. This includes clay plates, beer bottles, and china cups. In addition, you're given a large electronic item of your choice (we grabbed a printer). Next, you find yourself in a graffiti covered room with various weapons at your disposal to smash and shatter all your items! Sounds like the perfect release for some pent up emotions, doesn't it?
We split into groups of three and entered the room, not knowing what to expect. Metallica and Rage Against the Machine blasted from the speakers, setting the mood and pumping our adrenaline. And with that, we were off! We threw things in the air and smashed them with baseball bats, took a crowbar to a printer, and shattered beer bottles on the ground. Crash, smash, bang!
Whether you have pent up anger or not, this activity was definitely something we would recommend to anyone. Between smashing and laughing uncontrollably, it was a rebellious bonding experience. Be sure to stretch before you enter the Rage Room – many of us came into the office with sore shoulders and backs!
Team Building Event with Tigris Brand Ambassadors
Imagine continuously supporting and encouraging a team of 2,000 events staff nationwide. With the help of our Regional Account Managers and those in the head office, we do our best to support our Canadian brand ambassadors coast to coast. How do we boost happiness nationwide? There are various methods, but some are as simple as sending a "thank-you" card to top performing staff after their events.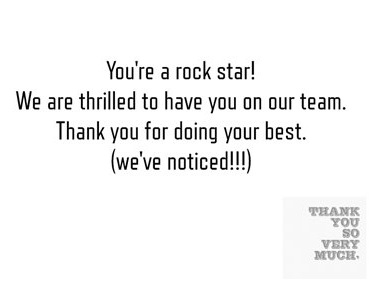 Currently, Tigris is in the midst of planning our annual Holiday Bash for our largest roster, Toronto. If you're part of our Toronto/GTA team, keep an eye on your e-mails for your e-vite. We love this team building event because it gives the head office a chance to connect with our team in a relaxed atmosphere. It's because of them we have been voted the Top Event Staffing Agency in the GTA!
Interested in working with our close-knit team? For potential brand ambassadors, please send 2-3 photos and your resume to [email protected]. If you're looking for more information on our experiential services, contact Tigris today for a free quote.