Our holiday event staff are already working events across the country. Can you believe we've already provided a Santa for a holiday themed event during the first week of November? Due to the high volume of retail events, corporate holiday parties and brand promotions, it's crucial to secure your team in advance. Discover our most popular requests below to inspire your holiday marketing initiatives.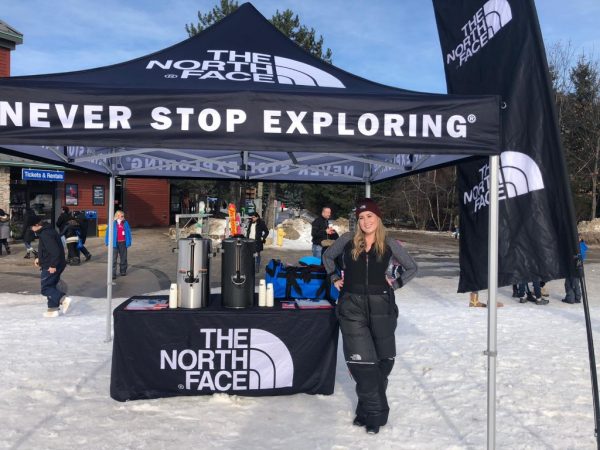 Outdoor Holiday Event Staff for Retail Promotions
Not all stores are located within a mall – many are street facing, with the opportunity to engage with the public. Alternatively, retailers may be part of an 'outdoor mall'. While your employees will close sales inside the store, it's important to attract potential customers walking by, into your store.
As you can see in the photo above, The North Face, located in Blue Mountain Village, engaged with the public with a branded pop up. Our holiday brand ambassadors, dressed to impress in branded North Face apparel, were representing the brand. Their goal was to create a positive brand impression and lead the public into The North Face store. A positive experience was created with complimentary hot chocolate and apple cider. In addition, consumers were enticed to go into the store for their chance to win a North Face gift card.
When creating an outdoor retail promotion, ensure staff are dressed appropriately in warm, branded attire. Attract consumers with freebies, contests, and an appealing set up. This will increase store traffic and ultimately lead to more sales!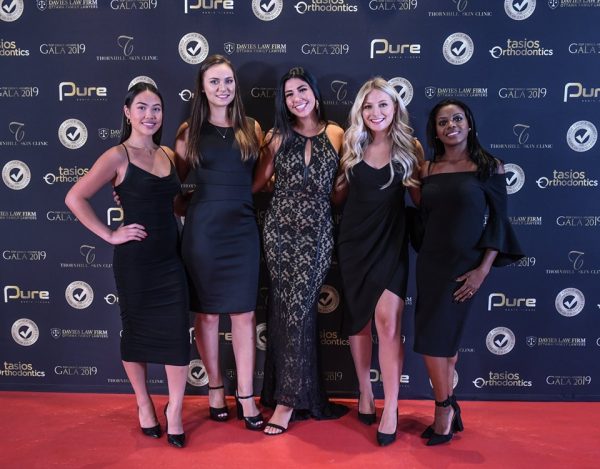 Glamorous, Festive Promotional Models
The glitz and glamour of the holidays is so exciting – dressing in our best attire, indulging in delicious treats and sipping on champagne. Many businesses host big holiday events for their teams. These can range in size from 8 guests to 500+. With an event of this caliber, it's important to ensure you have the right support onsite.
Our festive promotional models can assist with many components of your holiday event, including:
Coat Check
Registration/Greeting
Contests
Managing Photo Ops
Serving
Bartending
Mingling
In addition to promotional staff, Tigris can also manage the planning of your party. Not sure what to do? Turn to Tigris for all your event logistics, including venue, decor, catering and entertainment. Let us plan your party so you can enjoy it!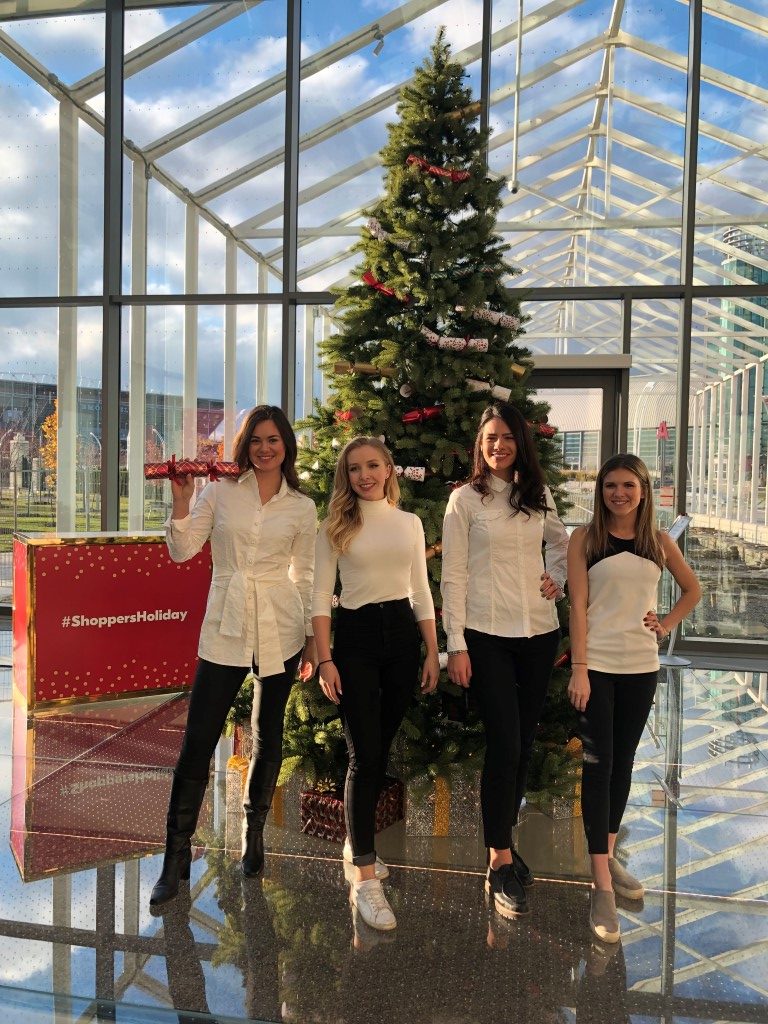 Certified Staff for Alcohol Samplings
In addition to serving drinks at holiday events, our staff are certified to sample alcohol at liquor retailers. As you probably already know, there are hundreds of brands that release special edition holiday beverages for the holidays. A few of these include holiday flavoured spirits, such as peppermint. Many cider, beer and wine companies will also release limited edition holiday specials.
To promote these offerings, our certified staff are able to execute samplings within the store. Inclusive of supply pick up/drop off, set up and tear down, our team will engage with shoppers and offer samples. They take an inventory count and are able to track sales immediately after their shifts. With a store such as LCBO with unlimited options, it's important to have your product top of mind to consumers by executing weekend demos.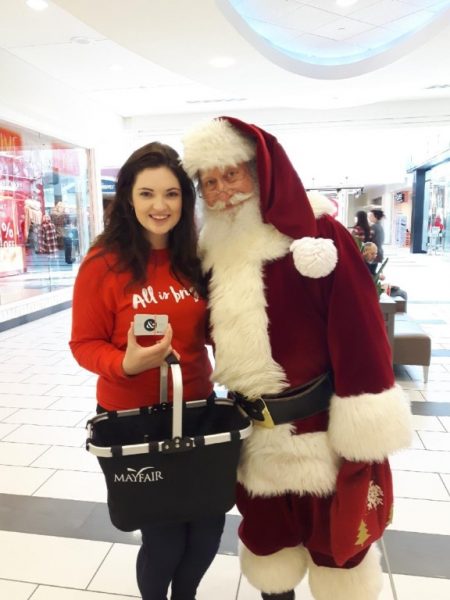 Festive Brand Ambassadors for Mall Promotions
Over the years, we've had many malls directly contact Tigris for assistance with their holiday promotions. This includes Black Friday Sales, Santa's Arrival and Boxing Day. Our staff are requested to assist with the following:
Line Management
Directional
Distributing Promotional Material
Engaging with Shoppers
Hosting Interactive Games
Contest Promotion and Participation
Whether you're looking for a team of 2 or 20+, we have festive brand ambassadors available nationwide across North America. Select from gender, language, specific talents, past experience and more to make your event a success!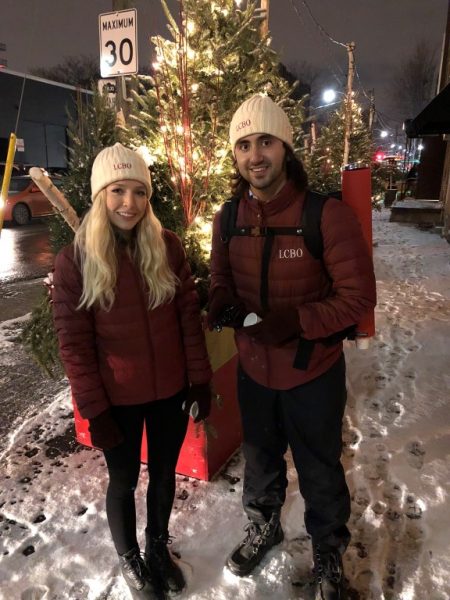 Street Teams in Warm, Branded Apparel
Some brands want to make an impact in busy, popular areas around the city versus their direct store front. Some brands may not even have a storefront, and are only online. For these, we would suggest a street team – this is a guerilla style marketing activation that allows you to engage with a high volume of people at a low cost.
In the photo above, Tigris teamed up with Narrative PR to execute a LCBO promotion. The promotion was titled #LCBOHostsResponsibly. Our team was to target busy intersections, accompanied by a group of professional carolers to surprise and delight passerby who have chosen the safe way home. This unique initiative impacted thousands of pedestrians.
Contact Tigris to Book Your Holiday Event Staff
Whether you are hosting a corporate party or retail promotion, contact Tigris today to support your event planning and staffing needs. With over 15 years of experience, we have the expertise to ensure your holiday events bring everyone holiday cheer!