It's that time of the year again where everyone will have a flood of invitations to celebrate the holidays. Here are 3 tips and tricks to make your holiday experiential event the one everyone will be fighting to attend. With some strategic planning and a few helping hands, you'll be the talk of the New Year!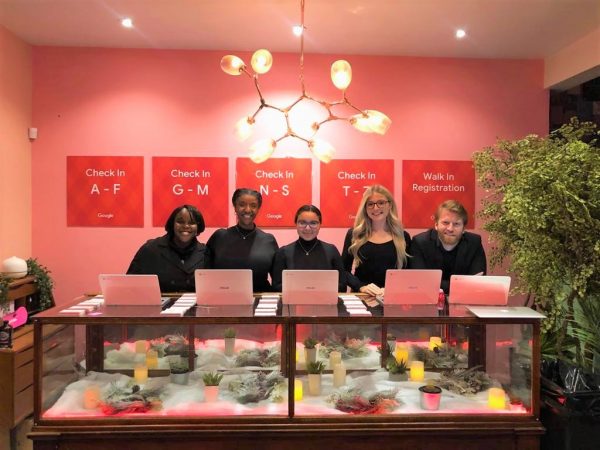 Make a List and Check it Twice!
The holiday season is already hectic and overwhelming, so sometimes people are hesitant to attend a party as it can be added stress. So the best way to ensure a high turn out and less chaos is to have your guests register ahead of time. Of course, this will not only give you a headcount of who to expect, but having your guests register provides a sense commitment. This will decrease 'no-shows' after simply hitting RSVP on an email.
Make your registration process easy and fun. Don't simply ask for their name, company and department. Get creative and include a line like "Fun Fact:" or "Ask about …". Remember, at the end of the day, this a party! Your main focus should be creating a fun and welcoming environment to have your guests mingle and create connections!
Recently, Tigris helped host an event for a corporate holiday party, where our staff set up a registration area to quickly check-in guests. Right off the bat, our team was hit with a wave of guests. It's always important to have a strong registration team to help get your guests out of the cold as quickly as possible. Having their name badges and coat check ready to go makes them feel appreciated and sets the tone for a memorable night!
Tip: Have coat check staff ready and near the registration area. If your venue has the space, try to have another area set up to handle coat check. This avoids long line ups and gives room for guests to join in on the fun rather than having one area blocked off with a wall of people waiting.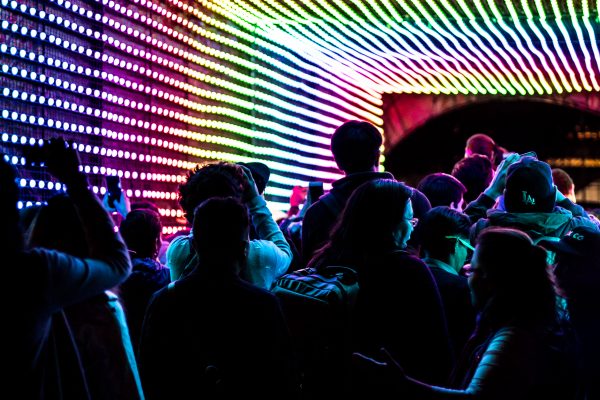 What a Show!
The holidays bring high expectations. It's not enough to just serve good food and a signature drink. You don't want to be the host that disappoints because this sets the tone for the coming year! Your guests should leave with a memorable experience and the passion to continue your relationship into the New Year.
One key way to enhance your holiday experiential event is to create an unforgettable showcase. This could either be IRL (In Real Life) such as life-sized games or a giant edible gummy bear. Anything that forces your guests to get involved and leaves them in shock and awe! For example, earlier this month, Tigris helped create an interactive fun play area for kids at a popular shopping centre. Our team helped set up life-sized games like Connect Four and many other arcade-style activities. Tigris brand ambassadors are Santa's little helpers when it comes to bringing out everyone's inner holiday spirit!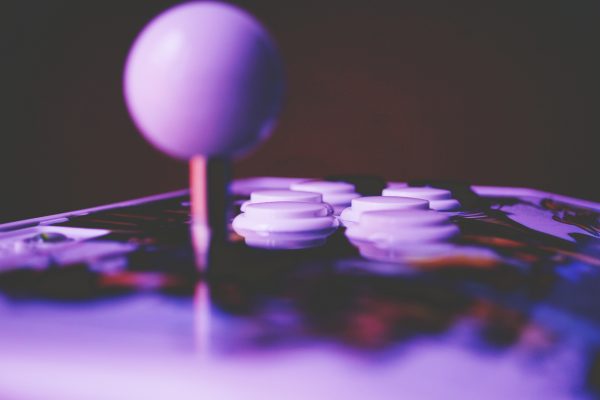 In addition, having an interactive party including large dancing robots and mimes (just to name a few) force your guests to relax. It lets them know it's okay to cut loose and enjoy yourself!
However, if putting on a show is not your jam, then having an eye-catching centerpiece is the way to go! You always want to have something that brings everyone to halt as they enter your party. For example, get a couple of projectors so you can have each wall showcase a new city or country. This allows guests to feel surprised and on their toes throughout the night. Keeping them surprised like this replaces any gift bag you could ever hand out at the end of the night! The point of holiday parties is to have your guests build stronger connections. Creating an experiential holiday event is the best way to make this happen!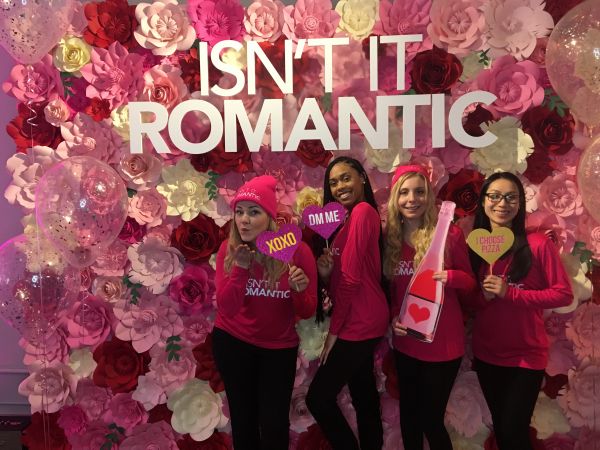 Pics or Didn't Happen!
If you don't have a photo to prove your holiday spirit, do you even have any? Of course you do! However, it's always best to have a collection of photos to look back at rather than relying on your memory to piece together an eventful night. Having a photo booth is a simple yet eye-catching station you need at every party!
Photobooths are a cost-effective way to help turn your party into a holiday experiential event. It allows your theme to come to life and creates an inviting area for guests to feel comfortable to take photos. Sometimes, guests feel shy or pressured to whip out their phone constantly and take a picture, instead of just enjoying their night. Having a designated area just for pictures is a great way to elevate that stress and encourage engagement.
In addition, include promotional models or staff onsite to attract guests to take part in your visual masterpiece. All your guests will feel like a VIP as they pose for the camera! Make sure to always add a hashtag within your photo booth. This way, the photos will be all over your guests' social media, making those who chose to skip out get #FOMO! A photo booth is like the staple piece of an outfit – it's what people will remember you for.
And to All a Good Night!
There you have it, 3 techniques to take your holiday party from a chore to a must-do! Adding an experiential element to a holiday party allows you to elevate the level of sophistication and elegance. All you need to do is find a way to make your space work for you and get a little creative! Not sure where to start? Let Tigris help you start planning! Give us a call at 416-283-9119 for a free quote.