The COVID-19 pandemic has, without a doubt, taken the world by storm. It's completely halted industries and stopped social gatherings. Beyond this, it's created a new sense of normalcy. Some might say the pandemic has been the biggest driver of change in recent decades (or century).
So, what does this mean for consumers as well as the sampling and promotion industry? Essentially, we must adapt from what we once knew to the "norm". Simply put, attitudes and behavior of consumer culture have changed, and we must adapt for public health and safety. While this is a lot to digest, it also presents an opportunity for brands to be at the forefront of this change. You may be asking, "what does this look like for sampling and promotions?". Well, we're here to share exactly that with you. Here are our top safe sampling methods and promotions in the new normal.
The Take-Home Method
While the event industry has come to a pause, Tigris stayed open, using this time as an opportunity for growth. We've updated our internal documents, brainstormed ideas, connected with suppliers and focused on producing content. It's evident that the days where we simply walked over to a counter for sample are behind us. Unfortunately, this extends past beauty, but into food, beverage, and more! As consumer place healthy and safety as a top priority, smart sampling methods are a must.
The take-home method is one way to still get samples directly into consumers hands but is still conscious of cleanliness. For example, beauty sachets or sample size products are easily disinfected and can be safely handed off to consumers. Having a small team of brand ambassadors, adorned in the proper PPE equipment, can easily and effectively execute this type of campaign. The beauty in this, is that brands can take care in designing their samples, taking into considering shape, size, colour, etc. to best communicate their message. Prior to the pandemic, Tigris has done this with several different brands including Taste of Nature, Innis & Gunn and Amarula. The key is the surprise and delight aspect. We all want to connect with consumers, but maintain that while we want them to enjoy our product, their safety is our number one priority.
Another alternative to this method would be to deliver samples directly to someone's doorstep. If they won't come to you, we can go to them!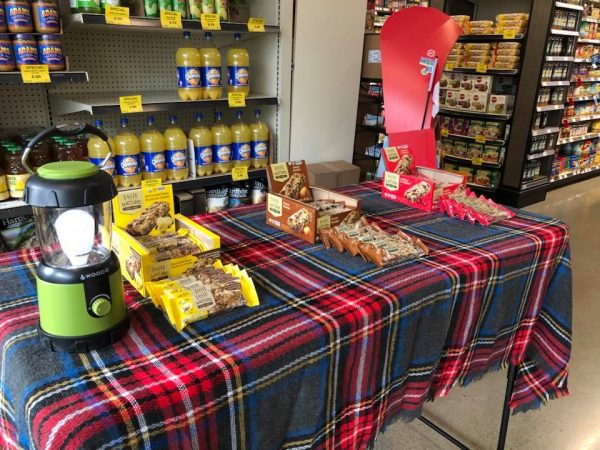 The Product Launch
The COVID-19 pandemic has brought about unprecedented times, it's no wonder it's difficult for brands to know where to start. Well, we're here to get the ball rolling. If you're a new product or your brand simply has new offerings, consider a product launch! The first way in which we would suggest is going virtual! If you're new to virtual events, consider checking out our recent blog "Virtual Events to Consider While Live Events are Banned". Virtual events are great because they literally eliminate the risk that in-person events propose. Consider creating a custom virtual environment for your guests to explore. With the right speakers and engaging content virtual events can be as impactful as the real thing. To take it another step further, consider integrating take-home sampling methods. Send a gift box to your attendees prior to kick-off. You can open and experience the new products live, in real-time.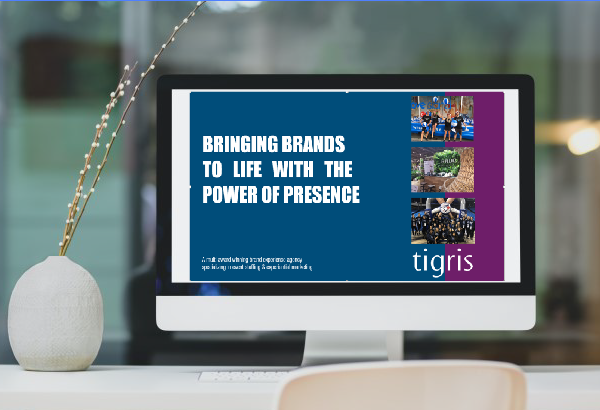 The second way in which you could launch a product, is a PR stunt. Exciting and unexpected, this is a great way to grab attention of both consumers and the media. Now, if you have any live actors, or require a team to build anything physical, then there's inherently more risk. That being said, with the right PPE you can still make this happen. A great example, is our work with Transferwise, which you can read about in our blog "Tigris' Top 16 Activations". Lots of brands have found a way to do execute this in a contact less way. We've seen McDonald's paint their infamous golden arches across crosswalks. In addition, the BBC promoted the new Dracula across a billboard using shadows to form the vampire. The beauty of the XM industry, is that if we are creative enough, there's always a way to reach consumers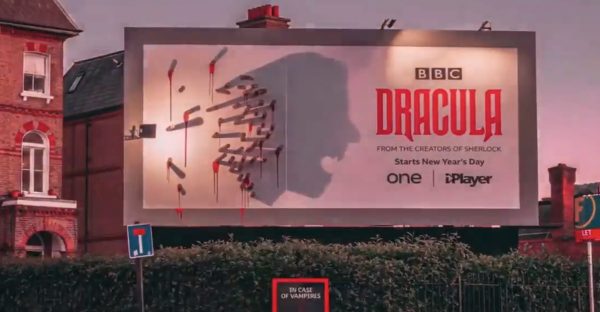 Consumer Research
As far as safe sampling methods and promotions go, dependent on your brand/product, it may still be best to wait. This can ring true for products/services that flourish from demonstrations and test-drives. If this is the case, you may want to consider this next sampling method: consumer research. Consumer research is a great opportunity to connect with consumers and actively receive valuable feedback. This can be executed either digitally or in-person with teams of market research staff. If choosing the latter, we cannot stress enough, to ensure you have the proper PPE in place for staff. In addition, sanitize between uses and respect social distancing protocols. This, however, can be achieved through touch screen stations or iPads. We suggest offering a digital gift card as an incentive and thank you for participation!
Bonus Safe Sampling Advice
We're all excited to get back to "normal", re-establish relationships and connect with consumers. Whatever sampling methods or promotional activation you choose, we urge you to keep health and safety top of mind. It may be more costly, but it's overall worth the investment. In addition to the ideas discussed above, consider video demos vs. staff verbally educating about a product. Have FAQ's on ready to go postcards that can be easily disinfected and handed out, or by scanning a QR code on their mobile device. In addition, encourage virtual participation. Keep the "buzz" going by creating a hashtag and an online contest! Please sample responsibly, only when it's safe to do so in your area.
As always, we hope we've inspired you with this article. For more resources, we encourage you to check out our friends at the Harvard Business Review. They have a stellar article discussing brand marketing through the COVID-19 pandemic. If you'd like to discuss any of the above further, feel free to reach out to us for a free quote or consultation.