Did you attend the 2017 Memorial Cup? This year, the event was held at the WFCU Centre in Windsor, ON. It was the 99th Memorial Cup championship, which determines the champion of the Canadian Hockey League. Tigris was contacted by the Canadian Hockey League (CHL) to provide Memorial Cup Events Staff with Cavendish Farms.
Cavendish Farms provides potato products. How do you incorporate potatoes and hockey? With an interactive, inflatable, hockey-potato game! Onsite, our team was responsible for plugging/unplugging the inflatable. In addition, the team was to bring kids into the activation and manage lines. Because this event is targeted towards children, it's crucial our team has experience working with kids and are able to execute a staff environment. Shooting potatoes can get competitive!
Memorial Cup Events Staff Host Experiential Potato Game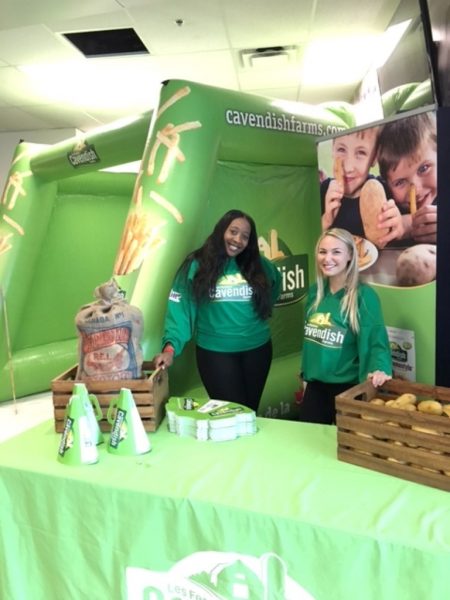 If you can imagine, children are very excited to shoot a potato into a target. Below are a few participant testimonials:
"I just had the [Cavendish] fries from the concession stand and they are amazing!"
"My kids had a blast this week, this was an awesome idea."
"I should be in watching the game but my daughter really wants to score a potato."
"Cavendish Farms makes my favourite fries! This is great!"
"We will come back in the next intermission, this is so fun!"
"I have to win a potato; I'm not going home until I win one."
Participants were given prizes for top scores. A young boy loved his potato stress ball so much he slept with it and came back to the booth three consecutive days! Seems like a memorable event, doesn't it?
If you are thinking of hosting an experiential event, contact Tigris today. As event planners, we know how to elevate a concept and bring it to life with the right events staff. As a result, your activation will be memorable and effective. Tigris operates nationwide across Canada with 2,000 events staff on our roster.