As marketers, advertisers and event professionals, we're eager to get back to doing what we do best – planning live events! Sure, we've managed to keep busy with digital advertising and virtual events but let's be honest, they will never replace the feeling of the "real thing". Due to limitations indoors, we've seen an ever growing trend in outdoor advertising and events. As the pandemic continues, we believe that we're going to continue to see a rise with these initiatives; particularly, until it's safe to resume "normal" practices indoors.
Outdoor advertising can arguably have more impact than their online counterparts. Face to face experiences, even from 6 feet away, provide more emotion evoking qualities and give campaigns that extra impact. When we finally emerge victorious against COVID-19, there will no doubt an even larger demand for outdoor advertising and marketing. It's no surprise that people may still want to gather together outdoors for awhile. With all of this in mind, we're sharing our top 3 outdoor advertising ideas and campaigns to consider!
Try Your Hand at Sampling
At Tigris, we interpret outdoor advertising and marketing in different ways. While there are more traditional forms, such as billboards, we believe there is much more to consider. As far as outdoor advertising ideas go, we recommend starting simple especially if your brand or product is new to the space or traditionally advertises online. Sampling events are a great way to make a large impact at a fairly low cost. Samplings can be stagnant, for instance, setting up a stand and sampling your product at an event. On the other hand, samplings can be fluid, taking on a guerilla style approach. Engaging a large team of brand ambassadors educating many consumers on your product at once.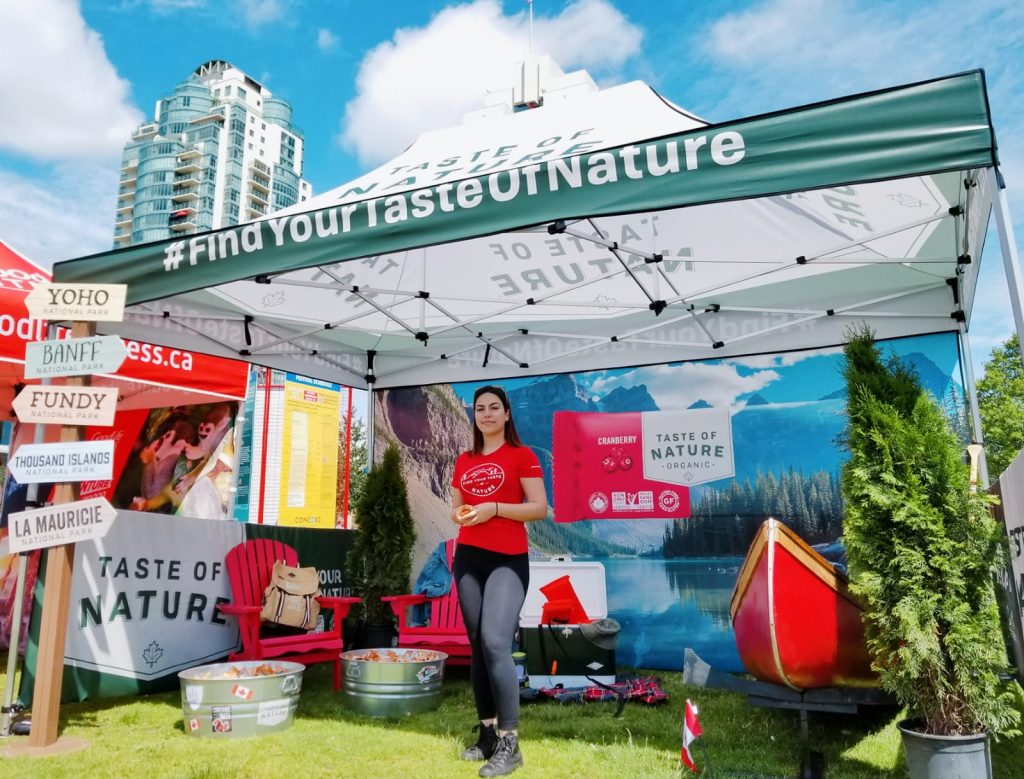 Case Study
If you're looking to take this a step further, consider a tour, either city, provincial or national in scale. A great example of this is our partnership with Taste of Nature. We planned a nationwide campaign, that distributed over 100,000 samples in 4 major markets across Canada. In addition to this, we executed a "surprise and delight" street promotion that got an additional 50,000 samples in the hands of eager consumers! If you're currently planning your spring and summer campaigns, but aren't sure where to start, we highly recommend a sampling campaign!
The PR Stunt
In terms of outdoor advertising ideas, the PR stunt is truly unique. The only limits are your creativity and imagination (although budget may also play a factor). For those who like to take risks, a PR stunt can leave an everlasting impression. Plan and execute it correctly and it can even make your brand go viral. While this isn't a new tactic, it's certain to generate word of mouth and create a buzz. You may be wondering, "what makes a PR stunt successful?". A successful PR stunt can be broken down into a few different factors. At the most basic level, any campaign should be entertaining, engaging, and original. Not to mention, you always want to consider its share-ability factor. If you're looking for an example or simply inspiration, check out our blog: Customer Experiences You Need to Try! Find out how we made TransferWise's idea (literally) come to life!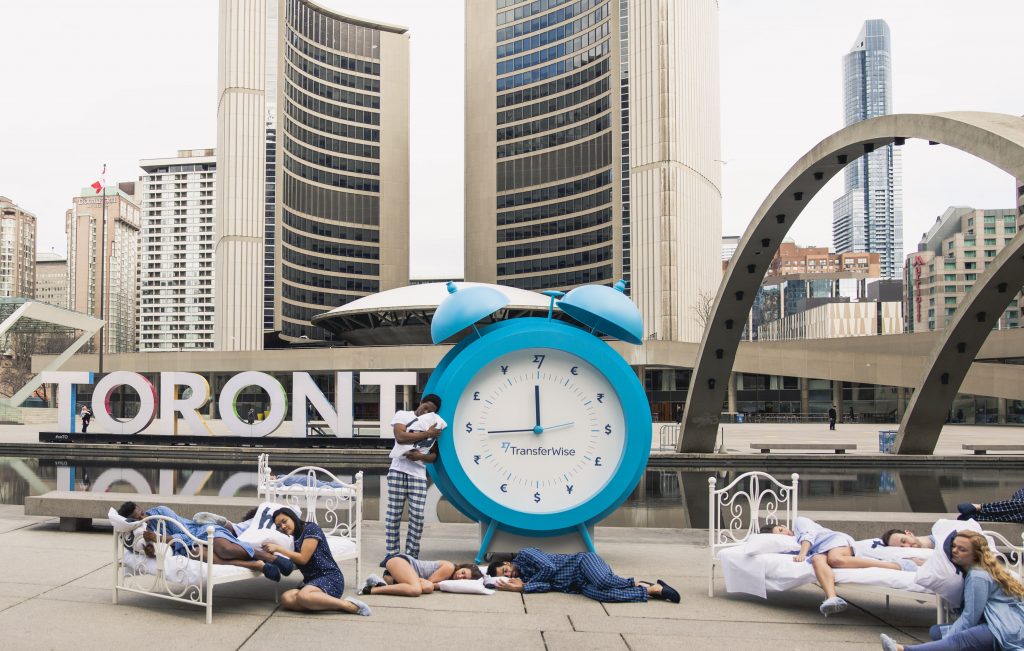 Experiential
When it comes to outdoor advertising ideas, the experiential (XM) event just might be our favourite! Our "new normal" (thanks to COVID) has seen a push for experiential and guerilla style events. The best way to connect with consumers is to consider outdoor advertising and marketing as our new normal. If you're not already familiar with experiential marketing, at its core, it's focused on creating connections that count through brand experiences. These experiences build memorable and long-lasting relationships with consumers. When brands are effectively supported by experiential marketing, they build on their capacity to attract new customers and strengthen existing ones.
In order to provide the best experience possible, consider making the most of your outdoor space. There are many ways to get creative, even without physical touch! For example, consider fun and engaging elements, such as lights, cameras, digital billboards, LED floors and/or augmented reality! In the long term, it creates a social dialogue between brand and consumer. As our CEO, Serena Holmes describes it, "Make them laugh. Make them sad. Get them excited!" . We encourage you to use experiential advertising to engage consumers hands, head and most importantly, heart – to capture their attention.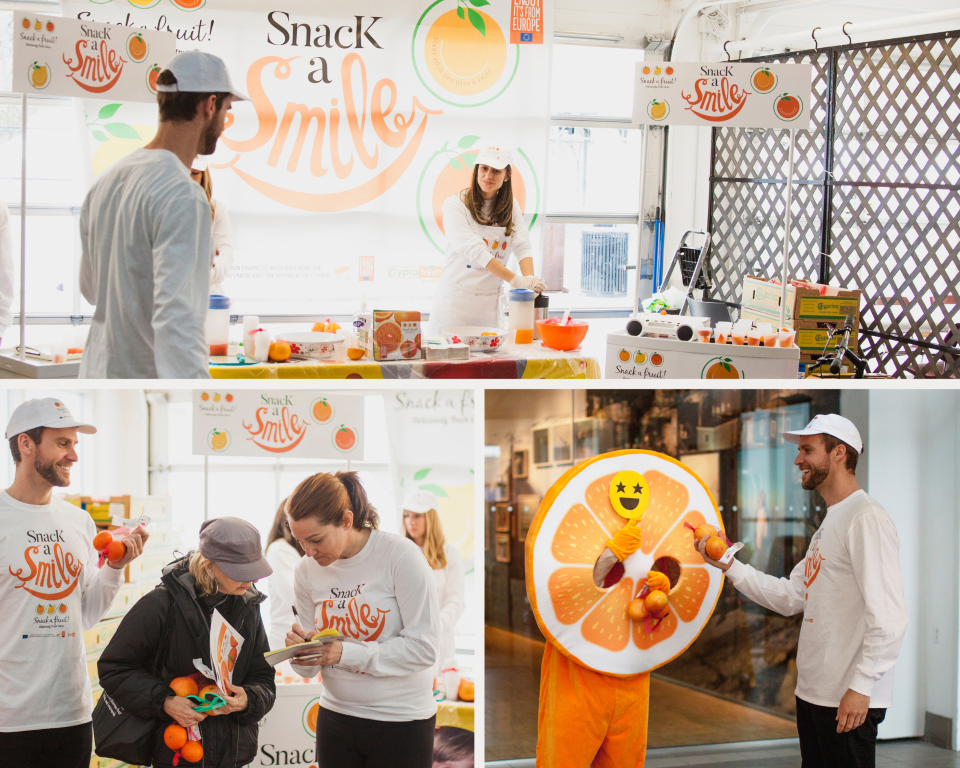 We hope by now the gears are turning and the creative juices are flowing. What will your next great campaign be? As a last piece of advice, don't forget that with any of these outdoor advertising ideas, you should always incorporate a call to action! Make sure you've given those consumers you've worked so hard to interact with a reason to follow up with you post event.
If you're looking for more inspiration, check out some of our other blogs. We would also recommend this great article from our friends at Forbes: 9 of The Best Outdoor Advertising Campaigns. If you'd like to jump on a call with us, we'd love to talk or click below to get a free quote on your next campaign today!