The event industry has been making a slow, yet steady comeback from the Coronavirus pandemic. It's crucial now more than ever to focus on brand strategy, particularly for our clients. While most of us have been living our lives isolated at home, it's not surprising we have been inundated with ads and emails. As technology has evolved, consumers have come to expect a certain level of personalization from their favourite brands. Investing in personalization, particularly in terms of experiences, can be extremely successful if done well.
Forbes.com tells us, "in a world where the vast majority of companies are focused on improving personalization, companies that don't prioritize a tailored experience run the risk of getting left behind." At Tigris, we're always looking to the future and the data speaks for itself. So, when building a new branding strategy, consider our top 3 tips for personalized event management for your brand's next latest and greatest experience.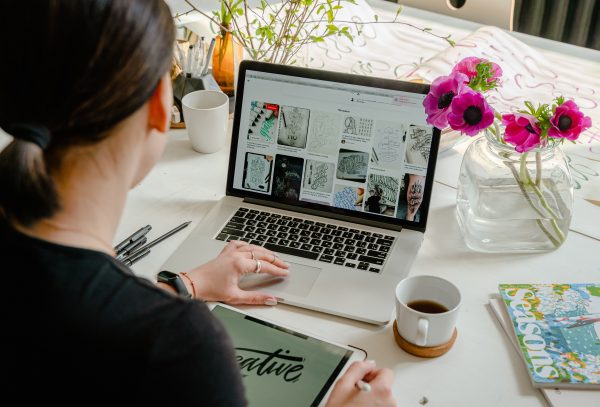 Concept & Content
Events should be memorable! To make them that way requires a lot of strategy, planning, organization and attention to detail. If we're being honest, it requires far more planning than most realize. Professional planners are so passionate about what they do but sometimes we can allow ourselves to be overcome by that passion and forget the power of people. What do we mean by the power of people? Well, by people, we mean YOU! That's right, attendees, consumers, community members, etc. can hold the key to unlocking an award worthy event, if we only remember to ask and listen.
Consumers want to share and give their input. We can (and should) use those thoughts, feelings and feedback in both the conceptualization and content of our events. In terms of conception, we have the world at our fingertips. Use the power of your social media channels! Ask for input on what matters most to your consumers and get valuable insight straight from the source. You never know what might surprise and inspire. In terms of content, use that feedback to provide options. Whether virtual or in-person, give your guests the opportunity to build their own customized experience. Offer additional seminars, activities, experiences, etc. so they have the power to get what they desire out of your event.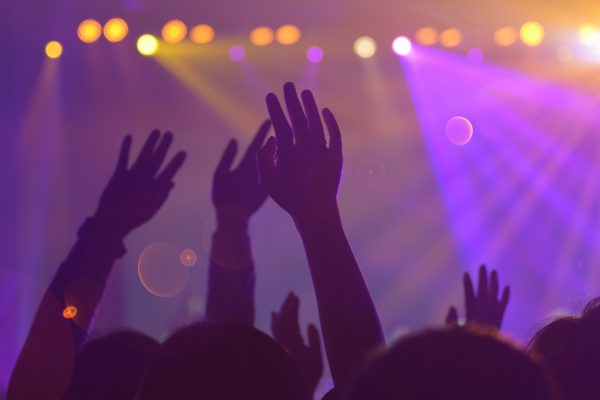 Communication
When building up your branding strategy, it's important to remember it's all about the details. This especially rings true when you're using events and/or experiences as a part of that strategy. Those small details and personal touches are so important; don't make the mistake of underestimating them! Once you've conceptualized your event and planned the content, it's time to invite and communicate with your prospective guests. This is the perfect opportunity to use communication to add another personalized touch. There are simple ways to do this, such as personalizing the name and/or message on an invitation or e-vite. However, if you're truly trying to make an impact and reach your consumers, we suggest digging a little deeper.
In order to really enhance your branding strategy, think about communication in a richer sense of the term. For instance, we communicate in a myriad of different ways, including both verbal and non-verbal. Take into consideration sound or auditory signals. Use a curated playlist that you can share with attendees. They can use it to get excited for the event and to keep the experience alive after its over. Then are non-verbal cues to keep in mind as well. For instance, consider the entrance into your event. How are you welcoming and greeting your guests? Most importantly, think about how you're setting the tone and communicating the theme and goals. Overall, there are so many unique ways to communicate with our consumers, making them feel connected to your brand.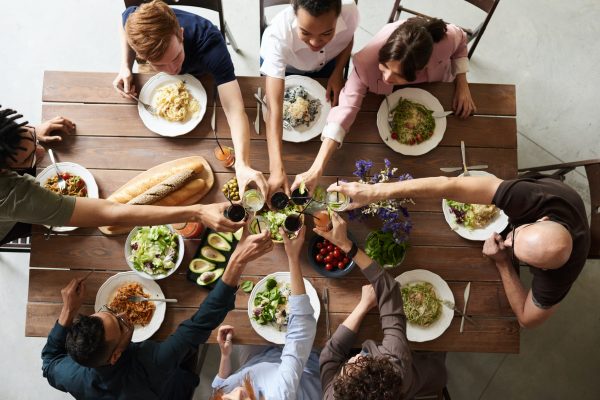 Catering
Thinking about the way we communicate, always gets us thinking about the five senses, especially taste! Catering and food is another great tool to elevate your branding strategy. Food fuels and connects us, wouldn't you agree? It has the ability to elevate our mood and revitalize us. More than that, some of the best conversations we've ever had have been over a meal, or even a coffee. We bet you can say the same!
At the very minimum you should include options for dietary restrictions. However, if you want to go above and beyond for your consumers, we suggest taking it a step further. Consider providing enough options that your guests can create their own culinary adventure. The menu should be a reflection of the themes and/or colours of your event. Elevate the catering with an experiential element. Even as adults, we still love to play with our food! Making the food into a journey or experience, enables it to be apart of the entertainment. It's important to really think about what your consumers want and personalize it to their taste. Above all else, make sure it looks good. Remember, catering is one of the most important elements of any event (secondary only to appropriate PPE these days!!).
Epilson, a global leader in creating connections between people and brands, revealed a new research report. Their report indicates that 80% of consumers are more likely to make a purchase from a brand that provides personalized experiences.
Whether it is one night or a multi-day experience, don't forget this important last step. Take the time to capture genuine feedback from attendees who can report back on the event. In addition, it's important to listen and take that feedback into careful consideration. Need help? Tigris has you covered every step of the way. From conceptualization and/or early planning all the way through event-day and post-event reporting, we're here to help! Click below or call today for a free quote!