Our Staff Shares Motivational Short Stories About Our 2015 Events
At Tigris we know how outstanding are staff are and we would like to share a few of their motivational short stories from 2015 with you – we hope their words inspire you!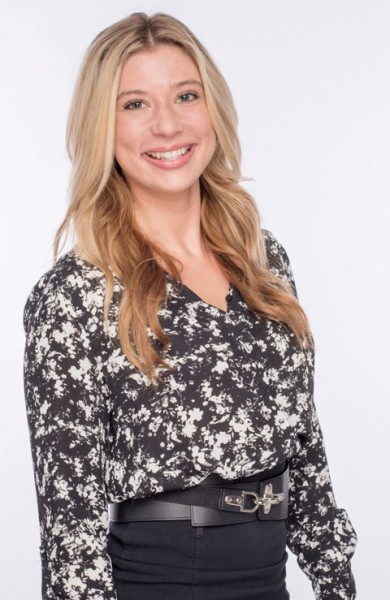 My first promotional event with Tigris was during a long weekend at the Canadian Tire Motorsport Park. Throughout the weekend, I was given the opportunity to work with 30 other team members from Tigris, whom I had never met before. The hours were long and the sun was hot, but I came home after that weekend with a rush of adrenaline. Motivated to work more events and learn all I could about the industry, I applied for a position within the Tigris head office soon after graduating from Ryerson. Serena (Tigris CEO) offered me a part time position to assist with administration and marketing; a year later, my position has grown to a full-time one. It was that first event at Motorsport Park that sparked my passion for events and encouraged me to step out of my comfort zone, ultimately landing me with a career I love and giving me the opportunity to work with inspiring people every day. ~Nicole, Toronto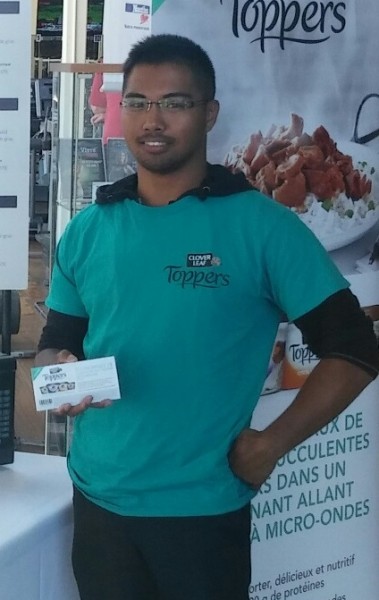 Ever since I started to do activations for Tigris – most recently for Cloverleaf – I have learned more about what I'm capable of and how responsible and reliable a team member I can be. Tigris is a great agency that provides promotions and events that cultivate an individual's strengths and helps them grow by overcoming challenges that they may face. I'm very fortunate to be working for such an amazing company filled with great ambassadors who have inspired me to grow more as a capable leader. For that, I am forever grateful for the opportunities Tigris has shown me that having a good work ethic, and giving my all will be very rewarding to my growth in the promotional world. ~Jeric, Montreal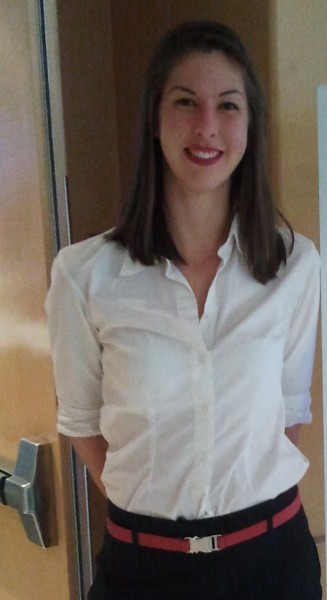 I have a few motivational short stories but one in particular was the chance to work a one-day event with Petcurean at the Beaconsfield Pet Fair and Annual Adoption Day. Being an animal lover myself, I did enjoy learning about the eminent quality that Petcurean products offer and then, share this information with visitors. I worked on making the visit to the Petcurean kiosk a pleasurable, but also an informative experience for visitors. Starting from scratch with only limited knowledge on animal food, I familiarized myself by reading and engaging in rich discussions with Catherine (client). She actually raised both my awareness and my interest. No wonder I was so inspired and motivated to be part of this beautiful event! ~Vanessa, Montreal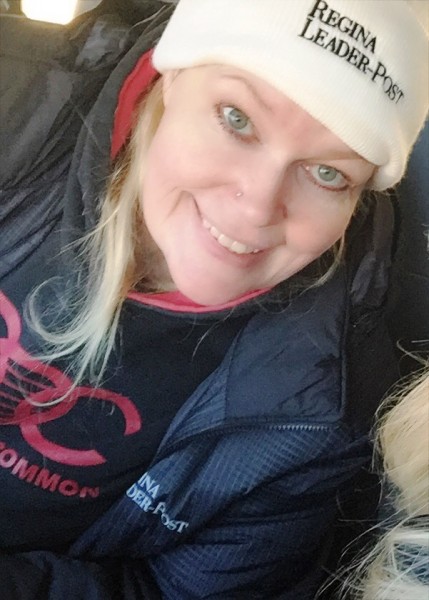 This past November, I was part of a 4-day promotional event for a Saskatchewan newspaper called The Leader Post. Our team started early in the morning, with bitter cold temperatures all week – one day even had 90km winds! None-the-less, I felt inspired to work hard and  push through the unfavourable conditions. I was really proud of our team and how well we worked together. Knowing that we were brightening up people's mornings by providing them a free newspaper always kept us smiling and motivated. The Leader Post is very sentimental to me. I remember sitting at the kitchen table with my  dad… patiently waiting for him to give me the comic section, and then reading the paper together. I now do the same thing with my children!  –Karin, Regina
Have you experienced or read something that inspired you? We'd love to hear your motivational short stories – be sure to leave a comment below!
Did These Motivational Short Stories Inspire You to be a Part of the Tigris Team?
If you are looking for a position to that allows you to meet and work with outstanding people, become involved with inspirational events and ultimately gain confidence and develop stronger communication skills, we encourage you to apply today! If interested, please send 2-3 photos and your resume to recruiting@tigriseventsinc.com. If you are looking to utilize brand ambassadors, promotional models or event staff at your next event, Tigris operates in over 15 markets across Canada including Vancouver, Toronto, Montreal and Calgary. Contact Tigris or give us a call at 416-283-9119 to learn more about our event staffing services.