Whether you're a veteran or brand new to working as a brand ambassador, it's important to remember take care of your body and mind while working promotional events. Working long hours and tempting free samples can make it difficult for promotional staff to stay healthy onsite. We've complied 6 tips on how to stay healthy while working promotional events to keep your energy high at each and every event.
6 Tips on How to Stay Healthy While Working As a Brand Ambassador
1. Hydrate!
Be sure to bring a large, reusable water bottle to each event. It's important to stay hydrated and purchasing water onsite is costly and creates plastic bottle waste. Staying hydrated will boost brain power, helps to control hunger and will improve your mood.
2. Pack a Lunch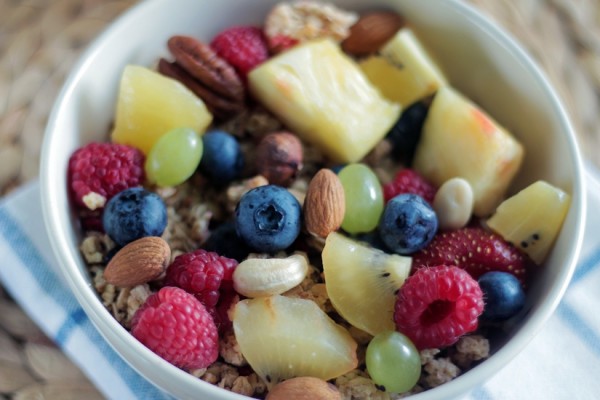 Working as a promotional model, your shifts may range from 4 hours to 12 hours, depending on what you've signed up for. In some situations, the client may provide per diems (similar to an allowance, where you will be reimbursed for what you buy onsite) or free meals. In most cases food is not provided for the brand ambassadors. So how do you stay healthy? Pack snacks, a lunch and of course, water. Note that there may not be a place to store your lunch, so make sure you bring items that do not have to be refrigerated or microwaved. Ideal snacks and/or meals are sandwiches, protein bars, fruits and veggies. This will keep you awake and motivated, ensuring you'll be able to perform your best throughout the entire promotion.
3. Dress for the Weather
Are you working indoors or outdoors? For indoor promotions, it's always beneficial to pack an extra black shirt. The "go-to" uniform for brand ambassadors is all black, so in case there is an issue with the uniform given to you by the client, an extra top may come in handy. If you're working outdoors, be sure to wear extra layers, pack your mittens and a warm hat. If you know beforehand that the client will be providing you with outdoor gear, it's still a great idea to pack your own items in case you need to layer them underneath. If it's raining, pack an umbrella. If it's sunny outside, bring sunglasses. Part of planning on how to stay healthy is being prepared for all types of weather conditions!
4. Don't Take on Too Much
It's exciting to be a part of promotional events and although the industry can be competitive, it's important not to take on too much while applying to be staffed for an event. For example, if an agency is collecting availability for a month-long promotion, be realistic when submitting your availability. Although $20/hr is extremely enticing and you're eager to take on as many shifts as possible, be honest with yourself when reviewing your schedule. By committing to this program, will you be overwhelmed? Think about your other responsibilities such as any other jobs you may have on the go, school and/or personal life. While working at an event, a promotional model must always be smiling, talking and more often than not, standing. By taking on too many shifts and juggling other aspects of your life, your performance may suffer, along with your health. The last thing a client wants to see is their brand ambassadors yawning onsite!
5. Don't Eat the Samples!
Whether you are handing out free samples or are surrounded by chocolate at trade shows, try to resist the temptation. It's unprofessional to eat onsite, and the free samples you are handing out are meant for potential consumers. If the client offers you samples, either decline politely or accept and take some home at the end of your shift.
6. Pack an Extra Pair of Shoes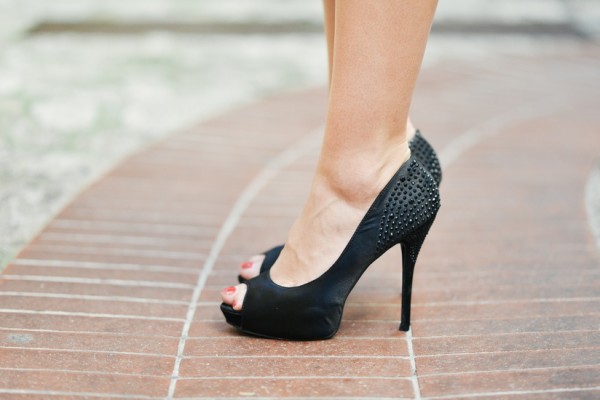 This tip is for all the ladies out there. Many events require promotional models to wear high heels throughout the entire event. At trade shows specifically, standing on a concrete floor or thin carpet can induce back pain and also be extremely uncomfortable for your feet. If you need to wear those 5 inch heels, consider packing a smaller heel in case your feet start to hurt after lunch. If you're walking to the event, wear comfortable shoes and change into your heels when you arrive onsite.
Share Your Tips on How To Be Healthy While Working Events!
What are your best tips for staying healthy while working as a brand ambassador? Please share your ideas in the comments below.
Tigris is an event staffing agency with over a decade of experience in event staffing, promotions, marketing and events. We operate in over 15 markets across Canada including Toronto, Montreal, Edmonton, Vancouver and Calgary. If you are interested in using promotional models for your next event, please send an e-mail to info@tigriseventsinc.com. If you are interested in working as a promotional model for Tigris, please send 2-3 photos and your resume to recruiting@tigriseventsinc.com. And don't forget how to stay healthy when working events 😉