Imagine you've been assigned one large and mighty task: to execute a nationwide product launch for a brand new product on the market. How do you get your amazing new product noticed? How do you get your target consumer to become aware of your product, and initiate the need for them to buy? Zoom Media AND Grassroots Advertising, in association with Clover Leaf, came to Tigris with these exact requirements and together we created a nationwide product launch, with 3 different promotions within, for the brand new item, Clover Leaf Tuna Toppers.
Exploring the Target Demographic for a Nationwide Product Launch
Before we get into explaining the logistics behind the program, let us tell you a little more about the product. Before launching any campaign, it's crucial to understand the product and who the core consumer will be. Clover Leaf Tuna Toppers are chunks of tuna that come in four chef-inspired sauces: Lemon Pepper, Mediterranean, Mild Curry and Tikka Masala. The product is packaged in a 150g microwavable bowl, sealed with an EZ peel pull tab foil lid, plastic cover and a spork (spoon and fork in one). The skipjack tuna is already fully cooked, so it's up to the consumer if they choose to serve it hot (microwave for 45 seconds) or simply serve it old. This easy, nutritious meal can be served over a variety of choices including rice, pasta, quinoa, bread, pita, salad, or even straight from the bowl.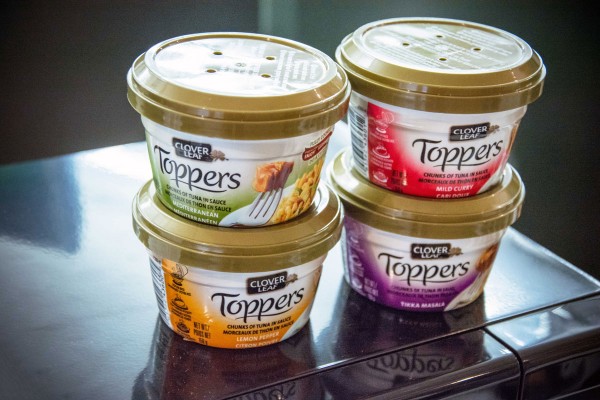 Now that we know more about Clover Leaf Tuna Toppers, it's easy to identify who the target demographic would be. Since this meal is nutritious and also all about convenience, it was first decided to conduct a product sampling in a 100 Zoom Media fitness facilities across the nation including Calgary, Edmonton, Montreal, Toronto and Vancouver. In each city, Tigris provided a team of experienced brand ambassadors to sample the new product to fitness enthusiasts. This was the perfect location to sample the product because gym members were starved after burning all those calories and intrigued by the low calorie, high protein product with no trans-fat. Our brand ambassadors worked in teams of two at each Zoom Media fitness facility to set up a booth, banner, and microwave to prepare and distribute samples in their bright branded t-shirts. Along with a free sample, consumers were able to snag a coupon for 2$ off their first purchase. Our brand ambassadors were offering two amazing incentives – free food, and a coupon to buy even more! Gym members who loved the Tuna Toppers had no excuse not to run to the store and pick up their favourite flavours. From September 14th to October 10th, our Tigris team sampled at over 100 Zoom Media Fitness facilities. Talk about brand awareness!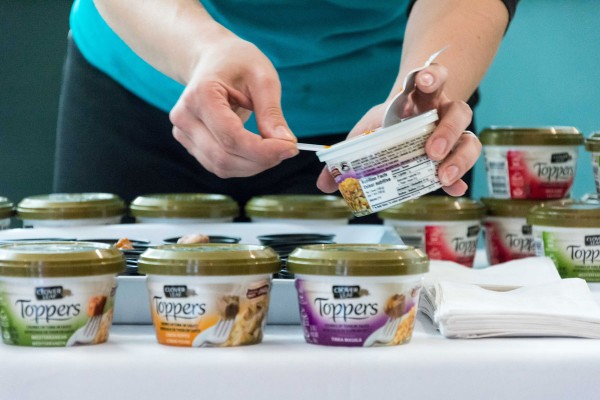 Fitness enthusiasts are not Clover Leaf Tuna Toppers only key consumer. Can you think of another?  In association with Zoom Media again, Tigris planned another leg of the national product launch with a focus of a demographic of a different kind. From September 21 to 25, our Tigris brand ambassadors distributed 72,960 samples of Clover Leaf Tuna Toppers to morning commuters at 38 transit stations in Vancouver, Calgary, Edmonton, Toronto and Montreal. This is where we targeted another important demographic: business professionals and students who predominantly make up morning commuters – those in a rush who are looking for an easy meal "on the go" or to bring for lunch. At the transit station locations, our Tigris brand ambassadors gave out full tins of Clover Leaf Tuna Toppers for free, as well as coupons. Commuters were eager to grab a full sized free sample and couldn't believe their luck!
In addition to distributing the samples at the gyms / transit stations as noted above, Tigris also coordinated logistics for the promotions including storage for the tens of thousands of samples, transporting them onsite to the locations, purchasing all of the required supplies and creating the uniforms. Needless to say, we were busy around here!
If you weren't able to snag a free sample, read these testimonials from participants at the fitness facilities who sampled the product. We promise you'll be hungry after reading the comments below.
"This is very convenient to eat. You can have it at work and just mix with rice or eat like this!"
"I'm very impressed because my daughter usually does not like tuna and she loved this one."
"I can actually pronounce all the ingredients!"
"Yum, this is so tasty! Where can I buy this?"
A nationwide product launch wouldn't be complete without a branded food truck! From September 26 to October 9, Tigris teamed up with another agency – Grassroots Advertising, to execute a Food Truck Sampling Tour in Calgary, Edmonton and Vancouver. In teams of 2, our food safe certified brand ambassadors took the branded, mobile food truck to high volume locations in each city to reach Clover Leaf's target demographic. The food truck was impossible to miss and a huge hit in each city. Check out the photo below.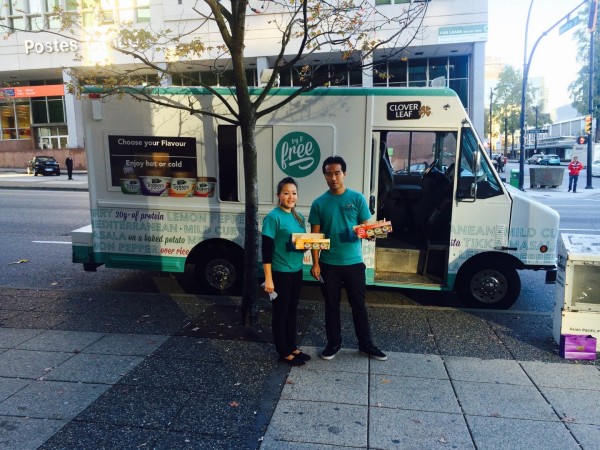 Throughout each product sampling, our brand ambassadors encouraged the trial of Clover Leaf Tuna Toppers, raised consumer awareness of the product and promoted the purchase of the product with a $2-off coupon with every sample given away. This nationwide product launch took extensive planning and preparation, but was executed with professionalism and our brand ambassadors had a blast sharing this new product with consumers. Between the 3 promotions, over 120,000 samples were distributed in 5 of Canada's key markets – Calgary, Edmonton, Vancouver, Montreal and Toronto.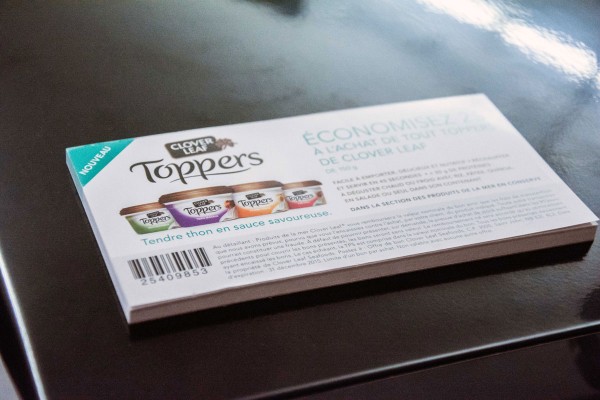 Create Brand Awareness with a Nationwide Product  Launch and Tigris Brand Ambassadors
Are you interested in executing a nationwide product launch for your new product? Maybe you'd like to start on a smaller scale and only target one city instead of several. If you already have your plan in motion but simply need the faces behind the brand, contact Tigris today. If you are starting from scratch and would like to work together on creating experiential marketing concepts best suited for your brand, we'd love to start planning with you from the beginning as well. Regardless of which stage your product is in, Tigris is able to jump on board and ensure the execution and results are a success. For a free quote on any of our services please contact Tigris at 416.283.9119 or send an e-mail to [email protected].