A core competency here at Tigris is our event planning and event staffing services. Our clients come to us looking for ideas on how to plan and execute an event along with sourcing the promotional models, brand ambassadors and managers to make them happen. These events may include trade shows, outdoor promotions, on or off premise sampling, employee engagement events – and so much more.
What is the purpose of all these various types of events and promotions? What are all these brands after? Brand awareness and brand loyalty. Although there are many factors that influence a consumer to make a purchase, brand awareness plays a strong role in this process. Yes, a consumer may purchase your brand because it is something they have always known and feel comfortable with, but when they are in the isle of the grocery store and see a new product next to yours, that specific brand name may jump out at the consumer. They may think, 'Hey, this brand looks familiar! Didn't I just see a street promotion for (brand X)?'or 'Didn't I just see (brand X) at the local street festival?'. A high level of brand awareness can influence a consumer to make an impulse decision or try something new.
How does brand awareness directly relate to brand loyalty, and how can you ensure your target audience chooses you before the competition?
Brand Awareness and Brand Loyalty: 3 Massively Successful Tips to Capture and Maintain a Customer Through Promotions
#1 Social Consciousness
It's one thing to be present at an event, trade show, festival, or have a snazzy street team to represent your brand, but these days you need a bit more than that to sell a product. Your potential consumer may be intrigued by your service or product, but what will really capture their attention and raise the chances of brand loyalty is if you prove your brands social conscious. What is your target audience passionate about? Support a cause that relates to your product so your consumers completely embrace brand loyalty.
For example, Petcurean, a Tigris client, generates brand awareness by attending specialty pet shows and festivals. Not only do they attend these events and distribute coupons and trail bags, but they tell our brand ambassadors to give any remaining trail bags to any animal rescue groups/shelters that are onsite at the show. This embraces the factors of community, support and love – a few concepts that their target consumer, someone who sees their pet as family, will truly understand and support.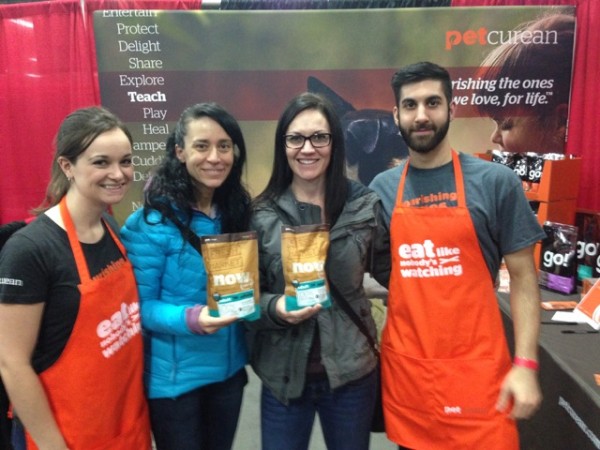 #2: You've Got to Give – To Get
It can be difficult to compete with other brands on factors like price and convenience, so sometimes you've got to give something to get something. Instead of having a team of brand ambassadors simply hand out your products, make sure every potential consumer has a unique experience receiving their free sample. Make the experience tailored to them.
One of our most reputable clients owns a Motorsports Park in Ontario. This park is massive and attracts thousands of guests every weekend. Out of pocket, the client hires over 30 brand ambassadors for high-traffic weekends throughout the summer to operate shuttle carts. Due to the vast area the park expands, it's difficult for guests who camp overnight at the park to make their way down to the main attractions.
The brand ambassadors operate the shuttle carts throughout the entire weekend, giving guests free rides to and from their destinations. The shuttle drivers are decked out in branded gear, increasing brand awareness. The client does not make any money from this service – they actually pay for it to ensure their guests have a comfortable and enjoyable weekend. This client gives a little to get back a lot! This form of brand awareness increases brand loyalty because the consumer feels valued and a strong relationship between the brand and consumer is created.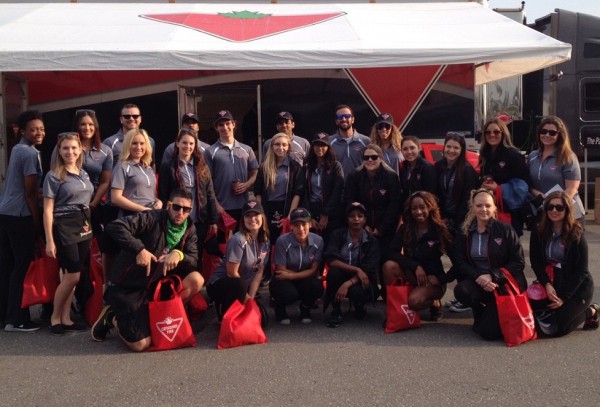 #3 Incentives
Why would a long time consumer continue to give you their business? They may like your service and the experience, but sometimes consumers need a little nudge to ensure their loyalty and continued patronage. Think of an incentive that will not only drive brand loyalty, but increase brand awareness. Think bigger than coupons and free samples – think buzz worthy!
In 2010, Tigris brand ambassadors promoted the Samsung Brilliant summer Story. It was their duty to engage customers in a video capture contest for the chance to win a $500 gift certificate. The brand ambassadors taped the customers "Most Brilliant Summer Story" using the Samsung Galaxy handset and put the video online to be voted on. This was a great incentive for consumers and made them feel appreciated and valued.
Another example of an engaging incentive to increase brand loyalty is when Tigris brand ambassadors, in association with Astral Radio, planned and executed six backyard BBQ parties in Toronto, London and Ottawa for Molson Canadian Cider. These BBQ's were for winners of a contest which included food, Molson beer, and fun games like Ladder Ball and Washer Toss. What better way to show your consumers you appreciate them than to throw them a party in their own backyard for all of their closest friends?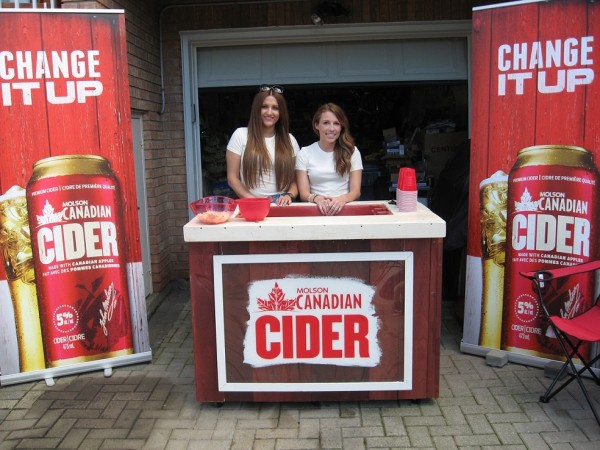 Brand Awareness Brand Loyalty :: Staffing Solutions
We hope that you use these massively successful tips to enhance your promotion, and use Tigris staff to ensure your potential consumers have a positive experience with your brand. It's crucial to put the best promotional staff at the forefront of your promotion to connect with your potential and current consumers. Are you looking to increase brand awareness and brand loyalty? Contact Tigris today at 416.283.9119 for a free quote on our services, available in over 15 markets across Canada including Toronto, Vancouver, Calgary and Edmonton.