Pumpkin carving, corn mazes, haunted houses and horror flicks are a few activities you may be participating in this Halloween. If you can't wait to hit the streets to score some delicious Halloween candy, you should register for the Toronto West Halloween Fest on Sunday, October 25th. Tigris has proudly partnered up with St. Joseph's Health Care Foundation for the 4th year of their annual event. Our CEO, Serena and National Account Manager, Helene have been dreaming of ghouls and goblins for the past 5 months; working on planning and logistics to support the execution of this event fundraising initiative. We are extremely excited to shut down a large part of the city for this charitable, festive event and want to see you there!
Event Fundraising for a Trick-or-Treat 5k Walk
Most holidays and special occasions involve lots of eating. We know you're still full from your Thanksgiving dinners, but there is ALWAYS room for chocolate and candy! Instead of simply eating delicious candies to celebrate Halloween, St. Joe's has developed a Trick-or-Treat 5k walk to support care for the kids at St. Joe's. There will be tons of spooky surprises along the way, and you won't feel too bad while munching on that candy bar. You deserve it after walking 5k!
The Trick-or-Treat 5K Walk will run south and then north through the beautiful Bloor West Village. Not only will you be working on your fitness, but you will be supporting the new Paediatric Emergency Department at St. Joe's that will be built with your help! We encourage parents and children to dress up in their best Halloween costume (and don't forget your furry friends). Pets are welcome and encouraged, so be sure to bring them along for the walk, and don't forget their costume!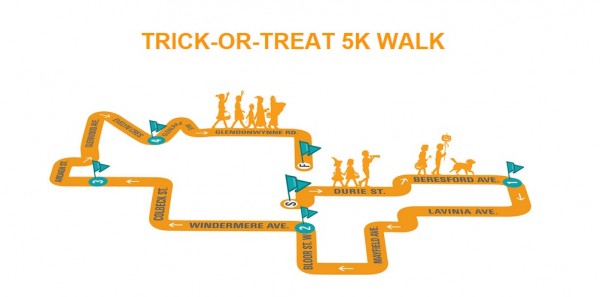 If you're interested in participating in this interactive (and rewarding) event – it's very important that you register for the walk. For families, registration is $40, and individuals are $20. Remember, this is going to an extremely worthwhile cause. All families are also asked to raise $300, and individuals $100 to support the community at St. Joseph's Health Centre. Register today to start a Trick-or-Treat team with your family, extended family and/or co-workers, join an existing team or sign up as an individual. Last year, over 18,000 parents brought their children for care at the Paediatric Emergency centre. Help make this space bigger and better this Halloween. Prizes are awarded to the top fundraiser!
The Trick-or-Teat 5k walk is basically your Halloween Fashion Runway. Dress up as your favourite TV character, super hero, or food! Stuck for idea? Check out some of our favourite costumes for parents, children and pets. Start thinking of your costume now, because there is a prize for the best costume as well.
Parent Costume – Peanut Butter Jelly Sandwich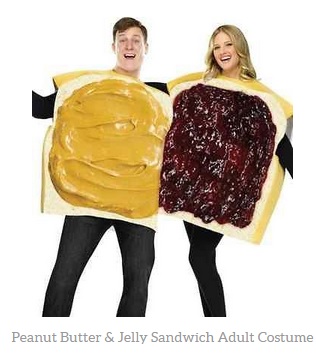 Baby Costume – easy to carry throughout the walk!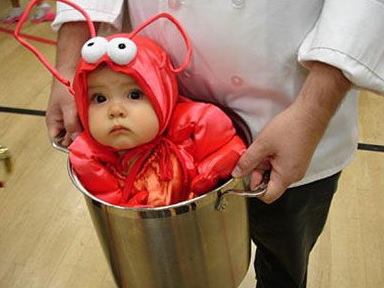 Dog Costume – Pugkin Spice Latte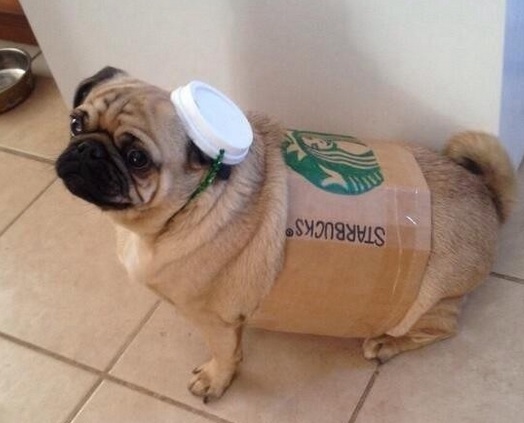 Event Fundraising And Sponsorship – Want To Know How You Can Help?
After the walk, there will be a fun festival on Bloor Street West with amazing surprises and performances. There will be live performances from Splash'N Boots, Swansea School of Dance and even a Taylor Swift impersonator! The festival is open to everyone and takes place on Bloor Street West between Jane and Runnymede. There are also plenty of fun activities including a meet-and-greet with hockey legends, a costume contest, awards for top fundraisers and much, much more.
The entire Tigris head office will be participating in the Toronto West Halloween Fest on Sunday, Oct. 25th alongside a dozen of our events staff and tons of volunteers. Some of our staff will be positioned at various stations alongside volunteers to create an unforgettable experience for each and every family. There will be Toronto Argo's Cheerleaders, mascots, a photo booth experience, pumpkin decorating, Scotia Bank Hockey Zone and NHL Signing and a unique Underwater Adventure booth sponsored by local realtor Christine Simpson!
We are still looking for 45 volunteers for this event. Assist us with this worthwhile cause for a day of spooktacular fun! Email Amy at azhou@tigriseventsinc.com for more information on how you can volunteer at the Toronto West Halloween Fest.
As the event management partner for this event fundraising initative, Tigris is still accepting new sponsors to supply tricks or treats to excite festival attendees! It will be an amazing opportunity for you to build impressions and interactions for your brand within the west-end community. If you are interested in sponsoring the event, please contact Amy as well. Scotiabank, Pizza Pizza and Cineplex are some of this year's sponsors (just to name a few!)
Although this is only our 3rd time working alongside St. Joe's, Tigris has been operating nationwide for over a decade. With a team of experienced account coordinators and event planners, Tigris is able to tackle any event, anywhere! Our event staffing, planning and creative services are available in Ottawa, Toronto, Vancouver, Calgary, and many other markets across Canada. Remember, Christmas is just around the corner! Give Tigris a call today at 416.283.9119 for a free quote on any of our services or send us an e-mail at info@tigriseventsinc.com