A hot (and sometimes contentious) topic this past year is the return of in-person events. While the event industry certainly has the most at stake, it's not only our community discussing it – it's everyone! From expos and tradeshows to conferences, concerts, festivals and even family gatherings and weddings, it's evident that we are all missing connecting with one another on a larger scale. Whether you've been connected to Tigris for a while, or this is your first introduction, you will come to learn, we always see the glass as half full. With positive vibes in mind and brighter days ahead, we thought it would be fun to both reminisce as well as dream about the future. So, we're talking about events Toronto! Here is our top list of local events we would love to see return in 2022!
January
In the afterglow of the holidays & new year's, January makes us think of the epitome of winter. Crisp, cool, and typically filled with the most snow of the year. January makes us think of hunting down fun-filled events to experience indoors! We love events that welcome all ages and one of our favourites the last few years is the Toronto Blue Jays Winterfest! Winterfest is a weekend filled with fun, games, unique experiences, and performances on the main stage. Not to mention you can sign up for guided tours and you might even be able to meet your favourite player! While it ran virtually in 2021, we hope to see it return bigger and better than ever in 2022!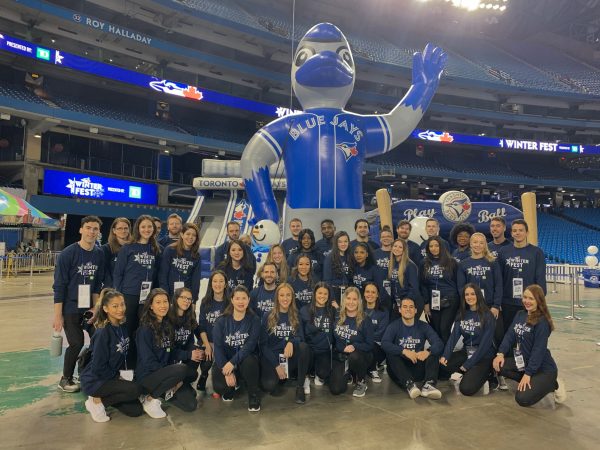 February
While February might be one of our coldest months of the year, it is worth bundling up and braving the outdoors for this frosty event! We are hoping for an extra icy 2022, so we can enjoy the Bloor-Yorkville Icefest once again. In 2021, Toronto was unfortunately under a strict stay at home order and while residents could see the sculptures gathering in groups was discouraged. We hope we can safely see the event return in all its glory, complete with carving demonstrations, competitions and of course, plenty of opportunities for photo ops!
March
March has us thinking about some of our favourite superheroes and fan fiction! Another fun for all ages event, we hope to see Toronto Comicon return in 2022. We've staffed some truly unique experiences for this event over the years for various different brands and activations. The reason it's one of our favourites? Toronto Comicon says it best, "it's the ultimate playground for comics, sci-fi, horror, anime, and gaming in Canada and three days of pure fun-filled, fan culture".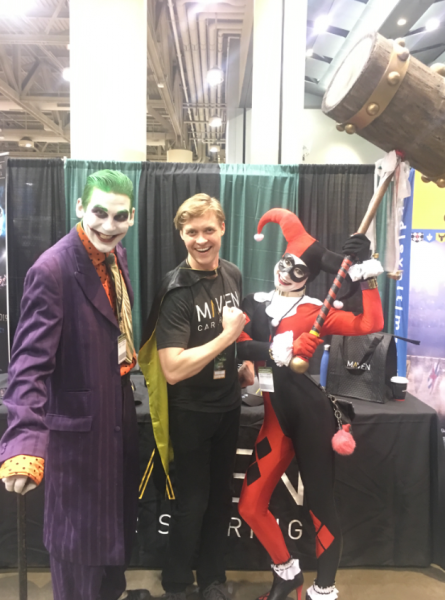 April
April is an interesting month in Toronto. Not quite warm and often a little rainy, perfect for some indoor entertainment. So, if you're a film fanatic or simply looking to experience something new, we highly recommend the annual Hot Docs Canadian International Documentary Festival. Did you know it's North America's largest documentary film festival? No April Fool's here, it's true! Cinemas and theatres throughout the city feature provocative films that highlight gripping subjects and material from Canada and around the globe.
May
When we think of May and events Toronto, there is one in particular that always comes to mind: Doors Open! We love this event because not only because it's free, but you're able to explore culturally significant buildings in your own backyard! Did we mentioned there are over 150 properties to explore, with walking tours and other special activities? We certainly hope to be welcomed through open doors once again!
June
When it comes to events Toronto and June, how could we not think about Pride Toronto! Unfortunately cancelled in 2020 and 2021, like much of this list due to coronavirus, we cannot wait to see it's return, hopefully in 2022. Pride Toronto completely takes over the city with festivities and one of the biggest parades in North America! We especially appreciate that it's a time to celebrate love and acceptance.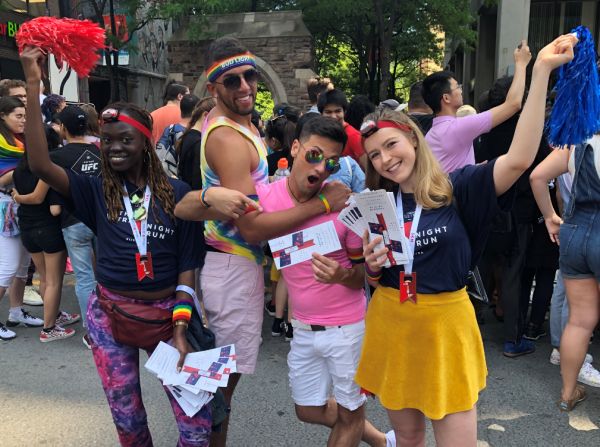 July
July and its warm sunny days have us thinking about patios, celebrations with friends and all the amazing food available here in Toronto. That's why we can't wait to see the return of Summerlicious! Celebrate all things food! Summerlicious showcases carefully crafted summer menus at participating restaurants, which offer three-course prix-fixe lunch and/or dinner menus! And hey, if you don't quite get there, it's okay, there's always Winterlicious to look forward too.
August
Rounding out the summer in August, there are so many amazing events in Toronto to speak of! This list would not be complete without the Toronto Caribbean Festival! This event is truly something special, having been described by Destination Toronto as "one of a kind" and we have to agree! It's no wonder visitors from all over come to Toronto for this energetic and lively celebration of Caribbean culture, festivity, music, cuisine, dance and so much more!
September
While we do love TIFF and a good celebrity sighting, we just couldn't complete this list without Nuit Blanche! This one night a year event, typically held at the end of September, is one you don't want to miss. This afterhours event is free to attend and unlike any other. Transforming the city and public spaces into a truly special experience. We love this over-the-top event, celebrating both local and international artists and are eager for it's in-person return!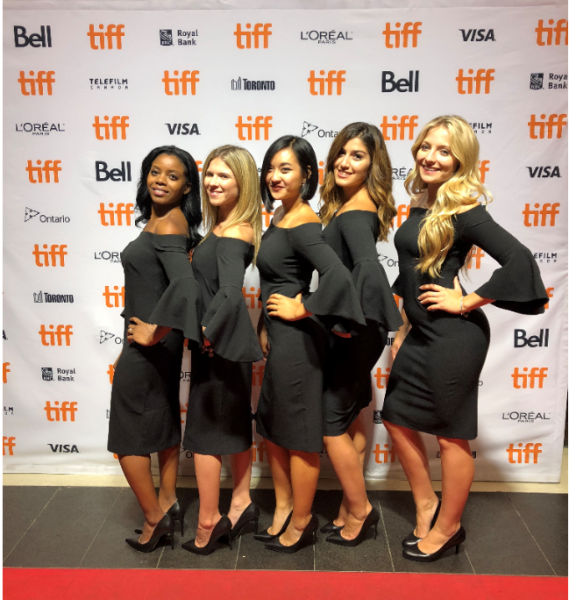 October
October has more events than one might think! There's the annual Fall Cottage Life Show, Smoke's Poutinerie World Poutine Eating Championship and Pedestrian Sundays in Kensington Market, just to name a few. However, we had to pay homage to Halloween! This month marks a special place, as there are so many fun Halloween themed events. While it ended in 2019, Toronto West Halloween Fest is one we would love to see brought back! We loved supporting St. Joseph's Health Centre by curating this special community event. In addition, we can't forget the local ghost walks, "hauntings" at Casa Loma and of course Halloween Haunt at Canada's Wonderland – there is more than enough spook to go around!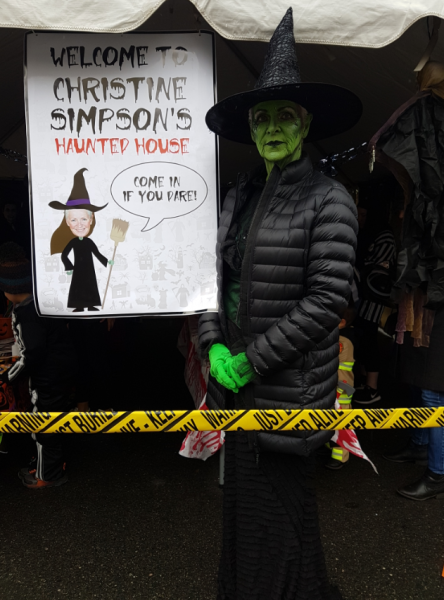 November
When you think of November and events Toronto, we expect most people to say the Santa Claus parade. Of course we'd like to see this annual tradition return, but we do want to highlight another special event! The Cavalcade of Lights is an annual event that marks the official start to the holiday season in Toronto! Featuring live performances, an ice-skating party, fireworks and more! The best part? The lighting of Toronto's 50-foot Christmas tree, now that's a site worth seeing!
December
Finally, we've reached December and for that we have two events we'd like to share that we are hoping to see return! The first is the One of a Kind Show. We love this event because it celebrates community as well as hundreds of talented artisans. If the pandemic has taught us anything, its the importance of shopping local. Along the same tune is the one and only Toronto Christmas Market! Taking place in Toronto's Distillery District, it's no wonder it's one of the top 10 holiday markets in the world. We just love how they are able to recreate the magic and romance of the holiday season.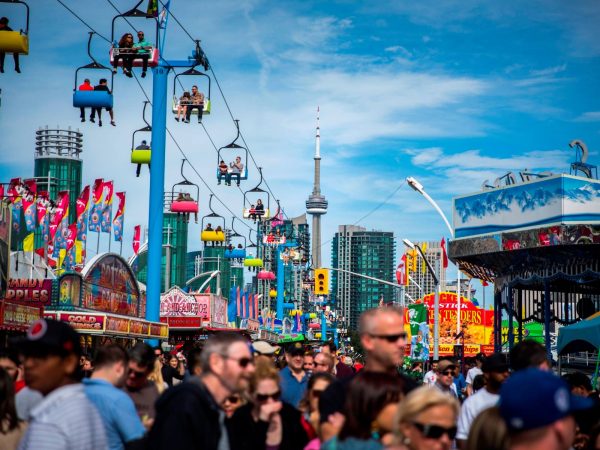 There are so many more events in Toronto (and across Canada) that we can't wait to see return! That being said, you didn't think we'd leave you without one more? This one has been a tradition every summer, for more than 140 years and will hopefully return to the city in 2022. Check out their website to find out more! If you like this list, get in touch with us, we'd love to write one about your city next. If you're looking to plan an event, but need some guidance or would like to speak about how to do that safely post pandemic, click below to get a free quote or simply get in touch with us!