Did you know that Tigris' temporary staff are divided into 6 separate categories? While interviewing candidates, we always ask which positions they would be interested in being considered for. These include: promotional model, market researcher, sales staff, brand ambassador, events staff & corporate entertainers. Our staff are not limited to one position – many staff fall under several categories according to their appearance, personality and skill level. Although there are several categories we place our temporary staff into, each category can encompass various roles and specific duties. A professional hostess, for example, would fall under the 'promotional model' category. Do you have what it takes to be a professional hostess?
Essential Guide to Rockin' It as a Professional Hostess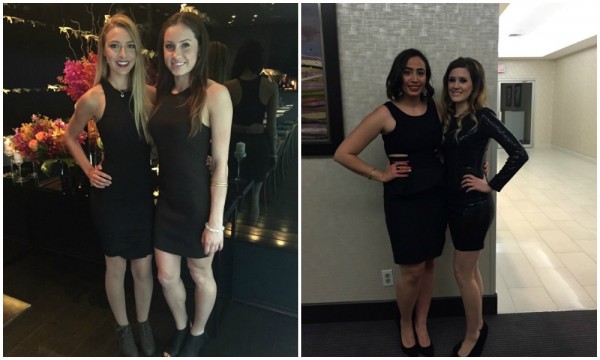 Little Black Dress
If you're interested in working as a professional hostess, a little black dress is mandatory. This is a go-to outfit for most promotional models and is requested by many clients. Ensure you have a variety of dresses for each season and various types of events. For example, a good variety of dresses would include knee-length dresses, those just above the knee, long sleeves, short sleeve, sleeveless, high-neck and low-cut dresses. This way, you are prepared for the weather and will have am appropriate dress for every occasion.
Can You Last a Day In Those Shoes?
We can't stress how important it is to wear comfortable shoes. Depending on your duties, you may be required to stand for several hours, or be asked to assist with serving beverages and appetizers. Regardless of your duties, there is a great chance you will be on your feet for most of the event. When selecting which shoes to wear, ensure you are comfortable walking and standing in them for several hours. The last thing you want is sore feet, or to be wincing as you greet guests! Ensure you have a comfortable pair of closed toe and open toe heels. We also suggest bringing a pair of flats to change into after your event. Trust us – your feet will thank you!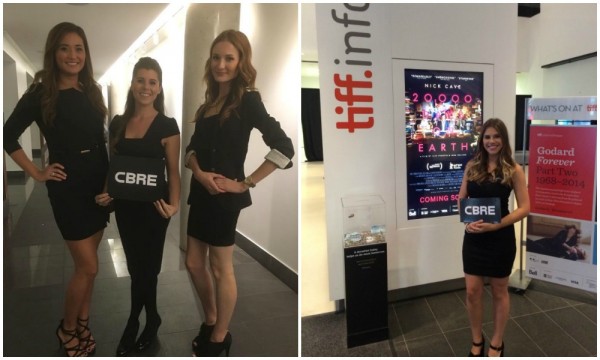 Fresh Makeup & Little Accessories
While working as a promotional model and professional hostess, it is important to apply fresh makeup and take an extra few minutes to ensure you look your best. Some staff even prefer to wear false eyelashes, which aren't mandatory but create a great look. If you're working outdoors or for over 4 hours, it's also a great idea to bring a few cosmetic essentials such as lipstick and foundation to ensure you are looking great throughout the entire event. It's also important not to over-accessorize, unless specifically told by the agency. We would suggest a watch and stud earrings to complete your look.
Our Go-To Hairstyle 
Many of our clients ask for our professional hostesses to wear their hair down while hostessing. If you are required to serve food at the event, we suggest having your hair off of your face. Majority of our promotional models wear their hair down, either curly or straight, or half-up/half-down (as shown in the photo above). Choose which hairstyle looks best on you!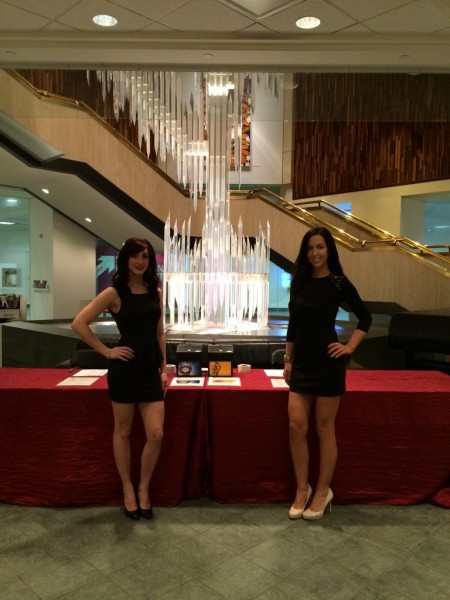 Don't Go Hungry
Professional hostess shifts don't usually last over 5 hours, but regardless of how long you are there, it's always a great idea to pack snacks. Bring some fruit and water for when you take your 15 minute break. This will keep your energy levels high and prevent you from wasting time looking for a restaurant, and standing in long line ups for a quick snack during your break.
Stay Warm & Dry
The weather can be unpredictable, so it's always a good idea to pack an umbrella, as well as an extra black sweater. If you're walking to your event, the last thing you want is your hair to get soaked! Along with staying dry, it's important to stay warm at each event. Packing a light, black cardigan or black blazer is a great way to stay comfortable in case the venue is cold.
Be Present in the Moment 
Those who make it onto the Tigris roster are qualified due to their beauty and brains. Along with looking the part, it's extremely important to act the part as well. Be courteous, eager to work and offer to go the extra mile at each event. Wear a bright smile and let your personality shine through. Try to leave any distracting thoughts at the door and be present in the moment while representing top brands.
Did you find this essential guide to working as a professional hostess helpful? Let us know in the comments below!
Are You Looking for the Perfect Professional Hostess?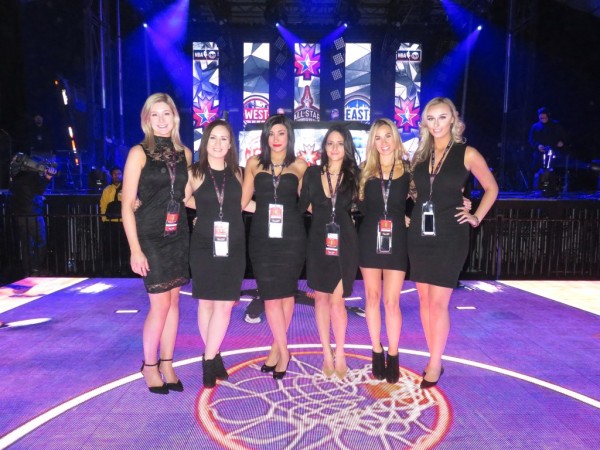 Tigris has over 1,500 temporary staff in over 15 markets across Canada including Toronto, Ottawa, Calgary and Vancouver. If you're interestrf in using our professional hostesses for your event, give us a call at 416-283-9119 or send an e-mail to info@tigriseventsinc.com for a free, no-obligation quote.
If you're interested in working as a professional hostess, please send 2-3 photos and your resume to recruiting@tigriseventsinc.com. Tigris hosts group interviews across Canada every month for those interested in joining our team.