As Canada recovers and reopens post pandemic, many businesses are looking at their plans to return to the office. It's different for each organization and industry. It may be full time, completely remote or a mix of both. Whatever it may look like, it's safe to say there is a uniqueness that the office environment still offers. After spending over a year at home, many of us are asking how to revitalize the connection we have with our employees, colleagues, and clients? Well, it's time to reimagine what the workplace looks like, including focusing on company culture. With reopening in mind as well as autumn on the horizon, it's the perfect time to welcome everyone back! With team building and networking top priorities, we'd like to share our top corporate event ideas that will reconnect you with your colleagues and clients.
Surprise & Delight
If you're having to restructure or regrow your team post covid, then it may be best to start on a smaller scale. If that's the case, then look no further than the surprise and delight! This may just be our favourite of the corporate event ideas and let us tell you why. The surprise and delight can be executed in a myriad of creative ways. We would recommend basing the theme or activity on the likes and interests of your colleagues and/or clients. For example, treat your staff to a surprise ice cream bar, cocktail hour or show! Plan it at your office, or if that's not an option, utilize the lobby, parking lot or a nearby park. Fairly simple to organize and friendly on any budget, it's a great first step towards reconnecting and sprinkling some positive vibes into the workplace.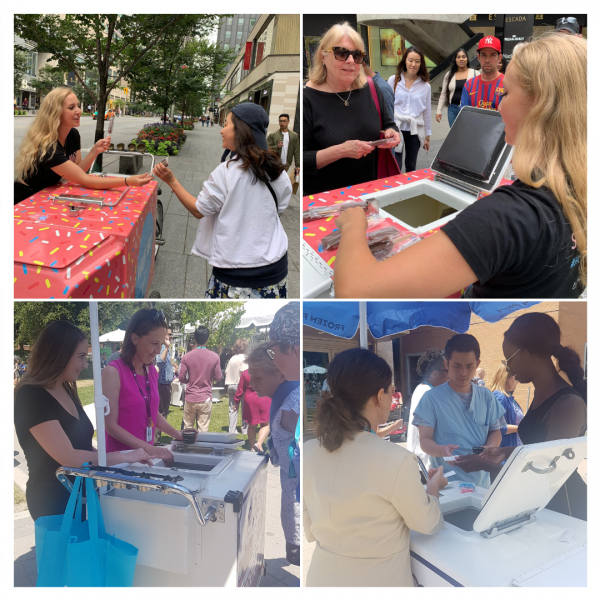 Team Building
Realistically, not every office get together can solely be a social call. If you're looking for a corporate event idea that can be both entertaining and educational then we'd recommend team building. Team building events typically focus on collaboration and communication. However, if you're looking to really make an impact, we suggest inclusivity/diversity training and/or a teaching a new skill. Depending on budget, this could be a part of a larger seminar or conference. Alternatively, this could be an afternoon spent in office, with an expert and light catering. This is a great way to develop those teamwork attributes and learn how to work more harmoniously together. In addition, your team will appreciate the investment in their professional development.
Networking
If you're looking to mix both office and industry during your next corporate event then we highly recommend you give networking a try! Networking events can be produced virtually, in-person or a mix of both. While we are a proponent of "free mingling", some of the best networking events we've planned/attended offer more. Consider inviting current (or potential) clients to experience an expert panel or Q&A. Alternatively, have company or industry experts at roundtables. This provides guests multiple opportunities to interact. They can ask questions, swap stories, and really connect. Add in a some fresh, passed canapes and a mixologist and you've got a recipe for success! You never know you may connect with, and these are sure to please both your colleagues and clients.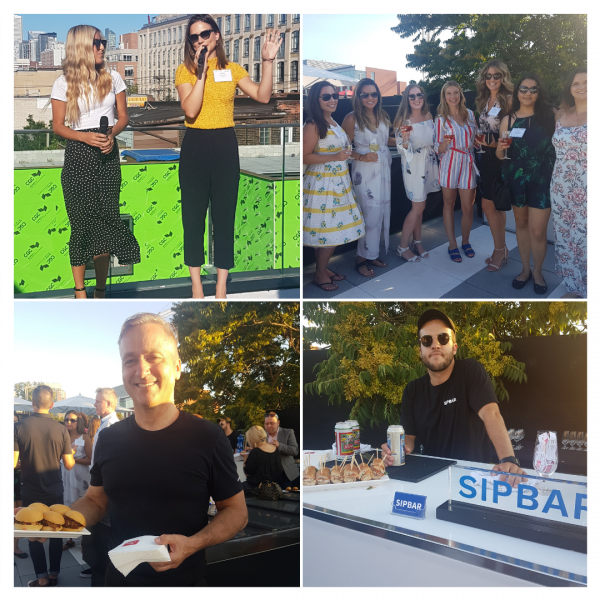 Product Launch
Nothing is more exciting then celebrating the launch of a new product or service! Countless hours go into the creation process, so why not celebrate? This is a great way to get your colleagues as well as clients and industry experts excited about what's new at your organization. In addition, it's a great way to educate multiple guests at once. Getting up close and personal as well as being able to answer FAQs in real time, can really get your product out there. Plus, who are your brands best champions? Besides customers, it's your staff! They know your business inside and out. Why not treat them as well as give them a chance to show off their stuff. Product launches are one of the most fun corporate events and you can really get creative in terms of theme and décor. These work equally well for grand openings too!
Organizational Milestones
The organizational milestone is another one of our favourite corporate event ideas. It's a great way to celebrate something special, such as an anniversary as well as bring people together. There are fun and interactive ways to spice this up. In addition to beverages & catering, think about entertainment! Perhaps a local band or comedian. Not only is this a great opportunity to showcase your organizations journey, but an even better opportunity to recognize those within it. For instance, show a little love & appreciation. Consider adding a contest element or offer some fun prizes to be won. And if you're not close to a milestone anniversary, consider holding an AGM (annual general meeting). Want to take it a step further? Turn it into a full-blown award show, honoring staff such as top sales staff, customer service, etc.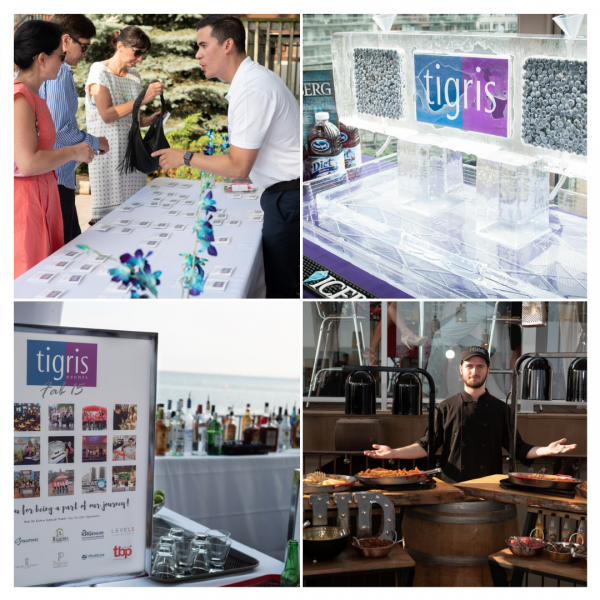 Now is the perfect time to brainstorm, get inspired and get the office back together. Even if your team will be working remotely or a mix, for awhile longer, a special in-person event, extending beyond their screens would be most welcoming! If you'd like to see our own example, check out our 15-year anniversary party! Nevertheless, whichever corporate event is best for your business, we offer the following advice. Remember, any successful corporate event is a delicate balance between interactive and informative and should always serve a purpose – even if that purpose is just to unwind and have fun! If you'd like to learn more about corporate events and how to turn yours into a product, yet pleasurable affair then consider reaching out to Tigris today – we'd love to speak with you!