Burt's Bee's Lipstick Product Launch Party & Gallery Showing
When a small office full of women are approached to assist with a charitable lipstick launch, you know we're going to jump at the opportunity! Tigris teamed up with Brandfire to plan a unique exhibition to promote the launch of Burt's Bees new line of lipstick appropriately called, "Shades".
If you're familiar with Burt's Bees, you already know that the brand believes in people and the planet. It is part of their philosophy, called "The Greater Good". From their kitchen chemistry to strategic partnerships, Burt's Bees is basically "a bunch of hands-on, tree-hugging, greased elbow do-gooders", which is why all proceeds raised from Shades by Burt's Bees Gallery Show were donated to Wildlife Preservation Canada.
Burt's Bees Moisturizing, Long Lasting Lipstick 
Shades by Burt's Bees is a luscious, full-coverage colour lipstick complete with 8-hours of moisture – so it's truly a lipstick that loves you back! The lipstick is made with 100% natural ingredients, with a smooth satin finish that comes in 14 vibrant shades. It's made with beeswax, moringa oil and raspberry seed oil. You'll be able to purchase your favourite colours in participating stores this April.
 4 Essential Steps To Plan A Product Launch Party
Our client came to us with their idea of exhibiting artwork completed by commissioned artists who used mixed media in conjunction with Burt's Bees new collection of lipsticks to create unique, dramatic works of art. In collaboration with ten of Canada's most vibrant artists, this original artwork would be presented at the exhibit, where guests were able to bid on the pieces with all proceeds going to Wildlife Preservation Canada. It was up to Tigris to source the venue, talent, caterer and coordinate logistics for the launch party on February 26th (media & beauty bloggers only) and gallery showing (open to the public) February 27th to March 11th from 3pm-8pm each day.
How do you begin to plan a product launch party and art exhibit for such a renowned company with an upstanding reputation? Take a look at our event planning check list:
1. Venue Selection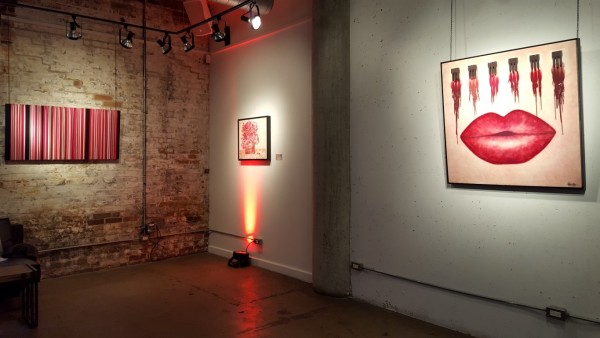 Where would one host a launch party and 14 day gallery showing in Toronto in a high volume location with steady foot traffic? In the distillery district, of course! The Distillery is Toronto's heritage district, and one of the city's largest hubs for arts and culture. It's easily accessible with a stunning atmosphere. Located inside the distillery district is the Arta Gallery, known for exhibiting artworks from international artists. This was the venue the client preferred and ultimately selected for the event, but before their final decision was made, Tigris sourced and provided availability and costing for 12 prospective venues. The list was narrowed down to the top 3 options for site checks and ultimately, Burt's Bees selected ARTA – the perfect venue to showcase #LipstickThatLovesYouBack.
2. DJ and Musician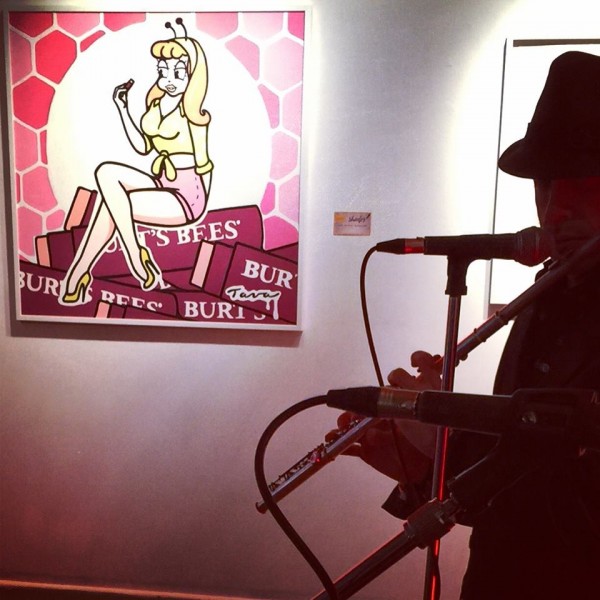 Due to the unique nature of the event, Tigris believed an acoustic solo instrument performance would provide the best ambiance for the product launch party. The main focus of the event was to showcase the products, so the music needed to be soft and enjoyable. After reviewing 3-4 DJ/Entertainment companies, Bongo & B was selected to provide all AV equipment, as well as an electric violin performance and a classic guitar performance.
3. Food & Beverage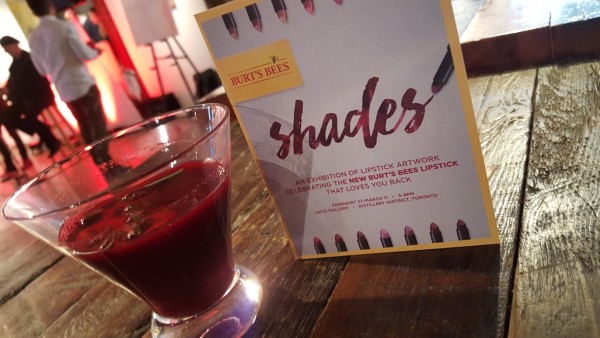 The product launch party on February 26th required hors d'oeuvres and signature cocktails for up to 30 VIP guests. Our account managers collected options and costing from 8 caterers, which we narrowed down to 5 to present to the client. BrandFire selected Lindsay Shaw Catering, who created a beautiful menu for the event. Delectable appetizers included poached lobster on petit chive scones, roast beef tenderloin on brioche box and mini lemon curd tartlets with meringue peaks. A signature cocktail was also created, a wildflower honey and white cranberry elixir with fresh mint. Beautiful and delicious!
4. Photography & Videography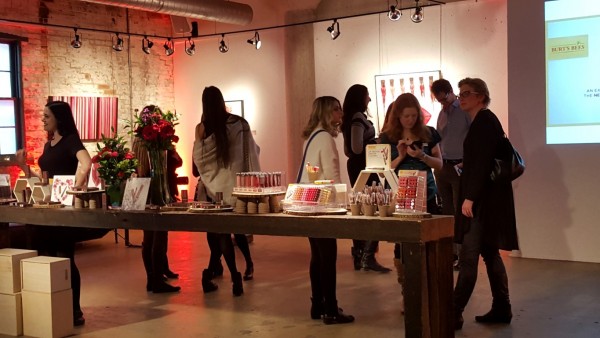 It's crucial to have an experienced photographer and videographer to capture special moments at your event. Along with capturing raw footage, the production company was required to create a post production video edit. For any type of event, it's important to use a professional photographer versus a smart phone for high quality images. When selecting a photographer/videographer, be sure to discuss copyright, their knowledge of the venue and request a current portfolio. Remember, a photo is worth a thousand words!
If you're in Toronto, make sure to stop by the Arta Gallery to check out Shades from 3pm-8pm until March 11th. Along with viewing the amazing artworks, you'll be able to snag a free sample of the lipstick and a coupon!
Are You Looking To Promote A New Product & Generate Massive Brand Awareness?
Are you ready to plan your product launch party? Tigris is a dynamic event staffing and experiential marketing agency that is able to bring your brand to life; whether that's by creating a concept and designing an event from scratch, or simply booking the right brand ambassadors to enhance the experience for your consumers. Tigris has been in business for over 12 years and has expanded with 1,500 brand ambassadors in over 15 markets across Canada including Toronto, Montreal, Vancouver and Calgary. Contact Tigris today at 416-283-9119 or send an e-mail to info@tigriseventsinc.com to learn more about our services.
Save