Virtual and augmented reality are a hot topic amongst industry leaders. The VR event offers a lot of benefits. However, given its ties to technology, we find that clients are sometimes apprehensive. Well, what if we told you that VR and AR technologies offer real-time opportunities and provide the ability to essentially create your own "mixed reality". Well, let's explore the future together, because today we're discussing all things VR events and how they can help you to enhance overall attendee experience.
Immersion
When you think of a VR event, the first thing most people think of are the practical and/or physical applications of the technology. To put it literally, it's in the name, offering access to a virtual reality. Essentially, immersing users into new environments with limitless options for customization. Fundamentally, if you can dream it, it can become a "reality". We like to think of its immersive quality as a simulation or demonstration. VR can be a very powerful training and development tool. For instance, you could simulate how to fly a plane or operate heavy machinery. In addition, it offers unique access to exciting or exclusive experiences. For example, a PGA tour luxury golf course simulator or an underwater diving expedition. Attendees can gain a valuable experience through simulation.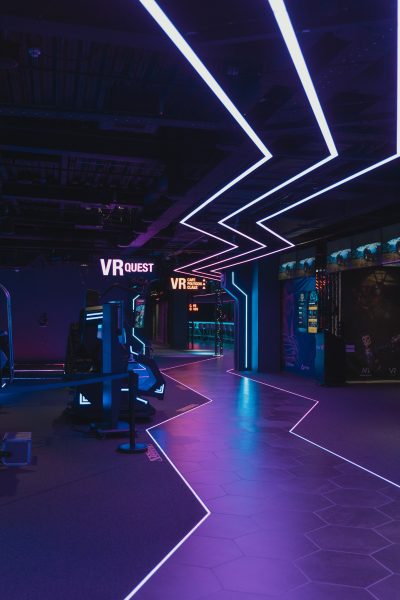 Customization & Environment
Discussing virtual reality's immersive applications gets us fired up! The capabilities really speak for themselves in terms of customization and environment. The VR event truly offers an exclusive experience to consumers that they would never get through traditional means. In addition, VR does not always have to always of a replacement for a more traditional approach. Calling all hybrid event fans! Consider integrating VR technologies in order to elevate your events. It truly opens the door to a whole realm of opportunity, limited only by your imagination. It provides an opportunity for one-of-a-kind, never before seen content. Having the ability to work around the constraints of a physical space the possibilities are endless.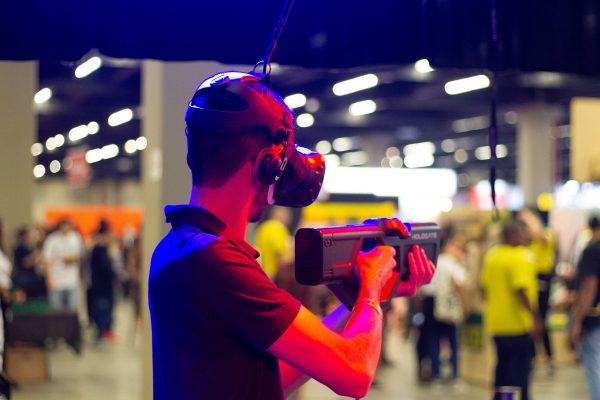 Sensory
Because VR activations present so much in the way of creative runways, our wheels are forever turning. This is why the sensory application of virtual reality is also important to consider. The sensory experience and feedback that VR provides is exceptional. It can be a great tool to boost event engagement and attendee participation. Something that is critical to all marketers when measuring an event's KPIs. People learn a lot better by example. Well, what better way to learn than by doing it? After all, guests remember your event because of their experience. And VR experiences are truly something special. They leave guests with a strong, deep connection. And if you do it right, a nice increase in brand loyalty.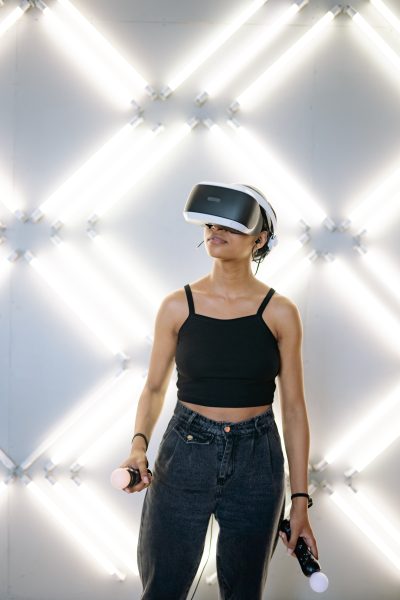 Remember, the VR event goes beyond the physical. It leaves consumers with a genuine feeling of connection and closeness. Lending itself to a whole new world of choice for consumers. So, if you'd like to discuss how we can help with your next event, click below and let's chat!