At Tigris Events, we understand that finding your perfect venue can be the hardest, but most important, part of the evening planning process. Recently, we've noticed the growing trend in clients wanting to explore the option of "industrial-chic" venues. We understand the draw to these venues, as they resemble a raw space, where clients can completely transform it to suit their event. In the photos below, you'll notice that industrial venues tend to exude both grit and glamour. Most commonly, industrial venues will consist of exposed brick walls, wooden pillars, or visible overhead piping.
Now, while taking these factors and trends into consideration, we've compiled a list of our favourite industrial venues across Canada.
Starting from the West coast…
The Pipe Shop – North Vancouver, BC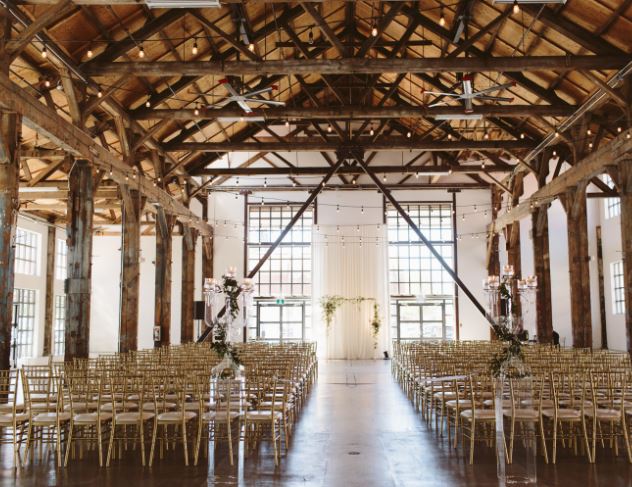 To start, the popular 9,300 square foot venue is located in North Vancouver; known as one of the most highly sought-after facilities in the area. The Pipe Shop has concrete floors, exposed wooden beams, large windows and waterfront views. As shown, this space is a blank canvas, which makes it the perfect industrial style venue in North Vancouver.
Brix & Mortar – Vancouver, BC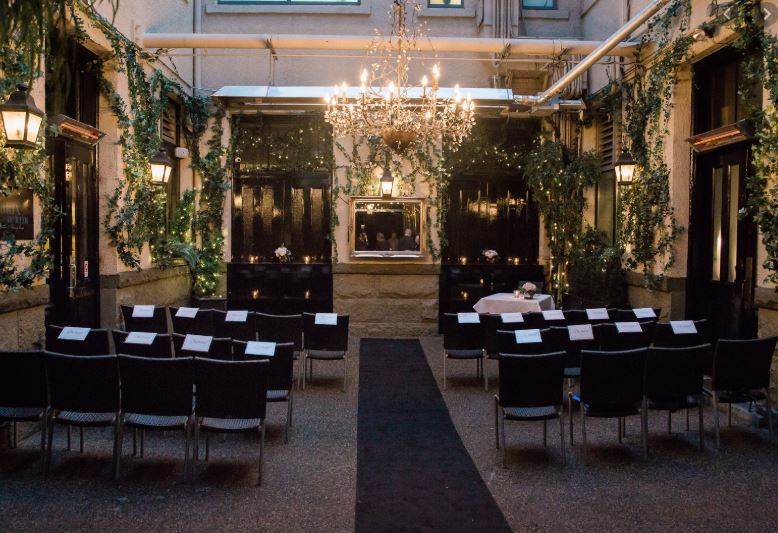 Located in the heart of Yaletown, The Brix & Mortar restaurant is the perfect intimate venue with an industrial feel. The inner courtyard of the restaurant is what transforms the space into an urban oasis. This venue has brick walls that line the walkway and a large skylight above the courtyard. As you can see, the industrial feel still shines through while exuding a cosy vibe.
The Foundry Room – Edmonton, AB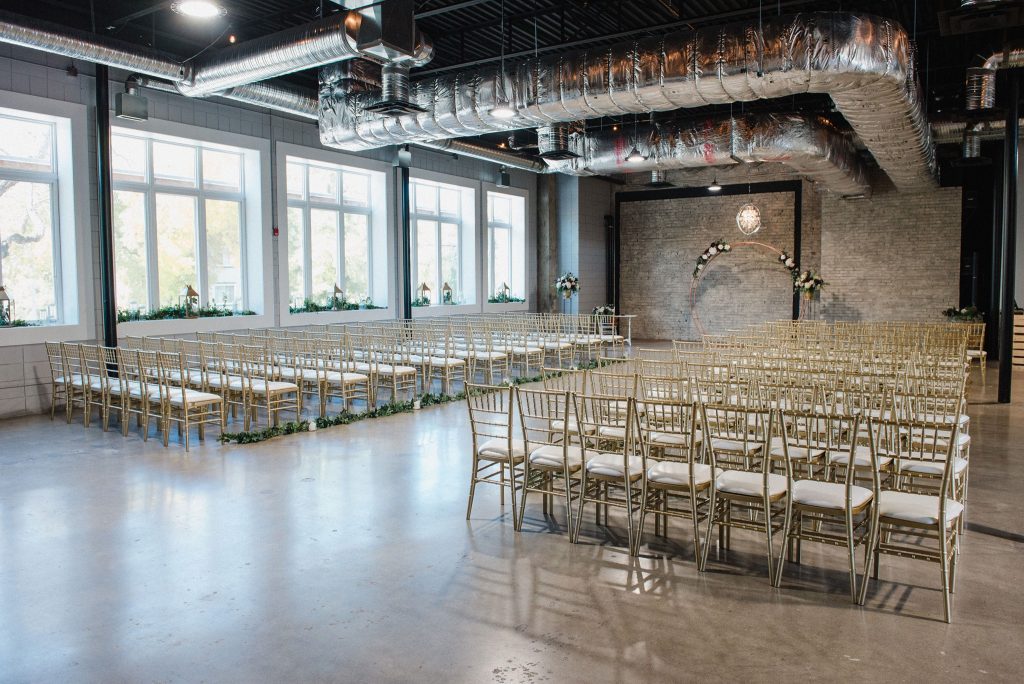 Hidden in downtown Edmonton, this venue gives clients both industrial and chic vibes. The Foundry Room was voted as one of the top wedding venues of 2019 in Edmonton! This unique venue will be one that guests remember for years to come, with its exposed beams and large windows.
Lucky Bastard Distillery – Saskatoon, SK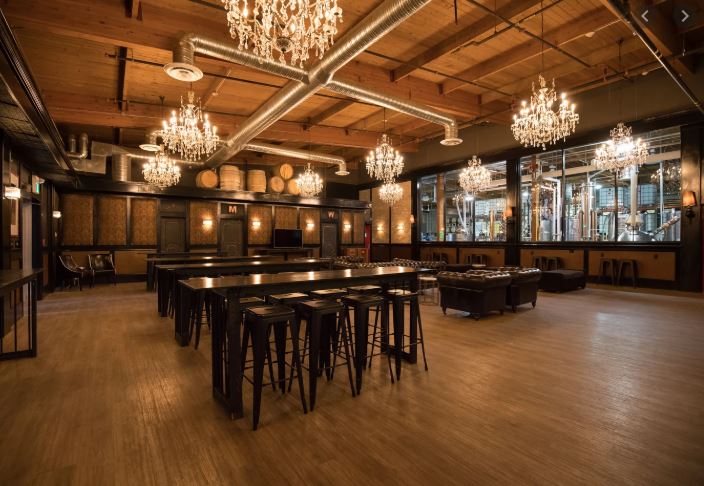 The Lucky Bastard Distillery may not be top of mind in the Saskatoon area, but we think it should be! This distillery boasts rustic and industrial features, which makes this prohibition-era style venue is a great option for a unique event. This facility is 1,600 square feet accompanied by an amazing view of the distillery below.
Frame Arts Warehouse – Winnipeg, MB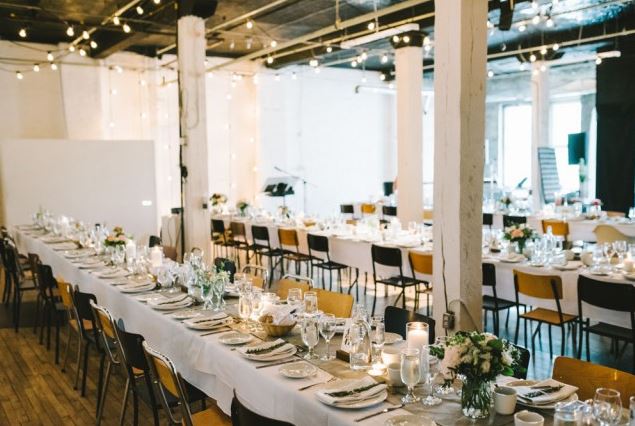 The Frame Arts Warehouse was once an old 5 story sewing factory, that was transformed into an art gallery! Found in downtown Winnipeg, The C Space Gallery is a 1,500 square ft all-white facility, that has exposed piping and rustic floors.
Steam Whistle Brewery (Pilsner Hall) – Toronto, ON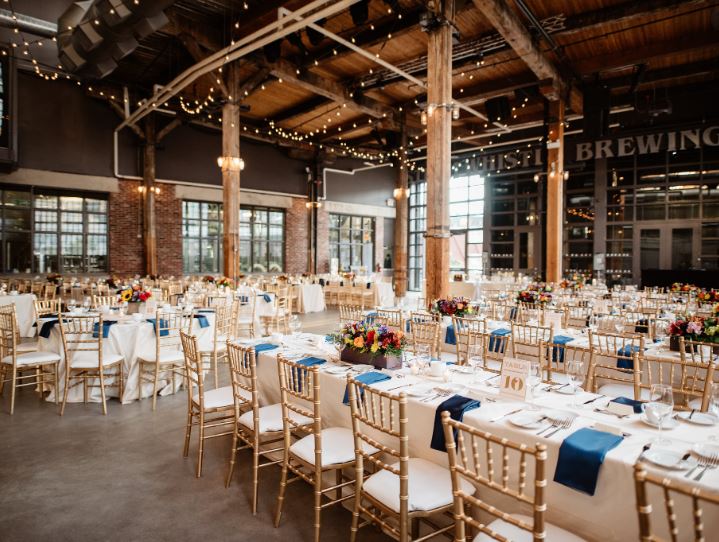 Did you know that Pilsner Hall is one of the 4 venues that can be found within Steam Whistle Brewery? Steam Whistle promotes this room as their premier and most versatile event space! This hall comes with 4,000 square ft, 30ft ceilings and showcases an amazing view of the famous Toronto skyline.
Lansdown Horticulture Building – Ottawa, ON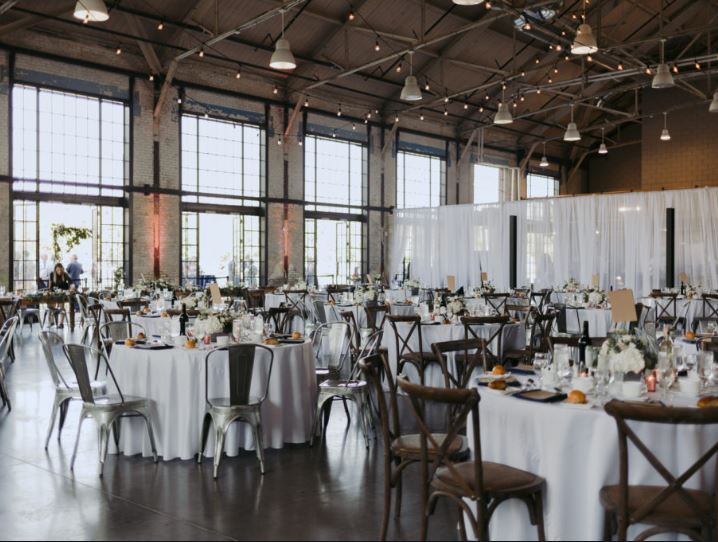 Newly renovated, The Horticulture Building is a designated heritage site, that was built back in 1914. Offering an industrial feel, the building is equipped with high ceilings, natural light, and exposed wooden beams. With 6,300 square feet of space, this is a venue in high demand for events with a large guest list.
Montreal Science Centre (Panoramic Hall) – Montreal, QC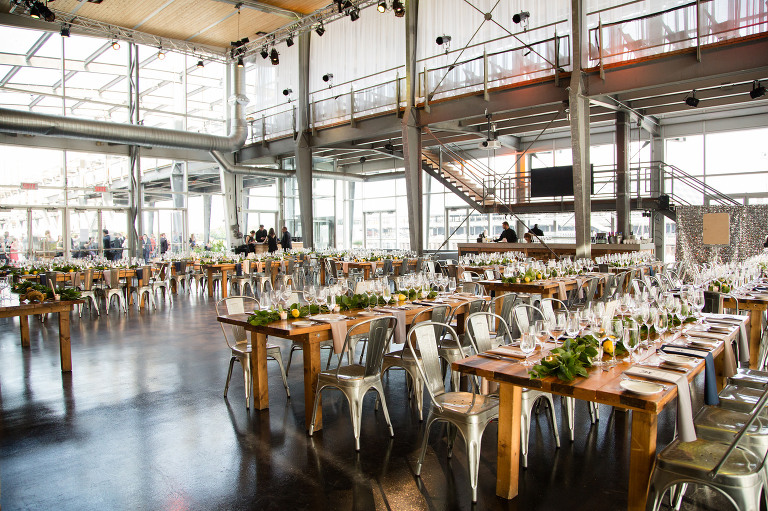 In the Old Port of Montreal, this industrial-style venue is located within the Montreal Science Centre. The Panoramic Hall, has panoramic views of the Old Port waterfront which provides a breathtaking backdrop for any event. Clients find that the open concept of this venue is what makes this space so appealing for events.
Manege Militaire – Quebec City, QC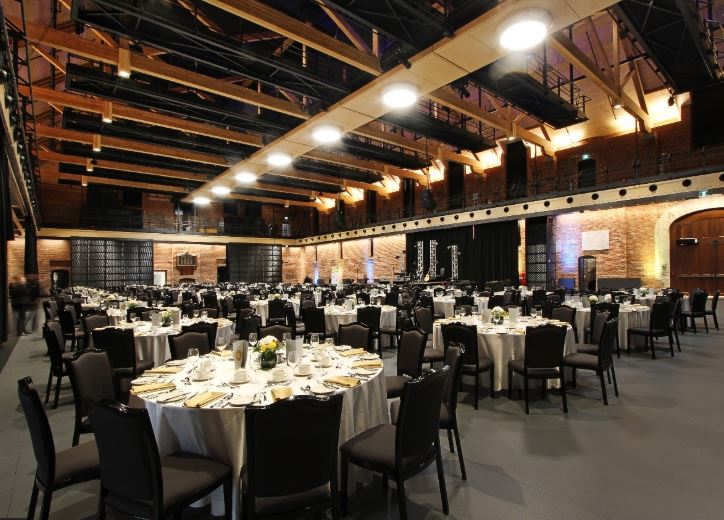 Also known as the Quebec City Armoury, the Manege Militaire is a great venue choice for any event or even tradeshow! With the ability to divide the space into smaller sections, this space has the capacity to fit up to 1,300 guests.
Seaport Farmer's Market – Halifax, NS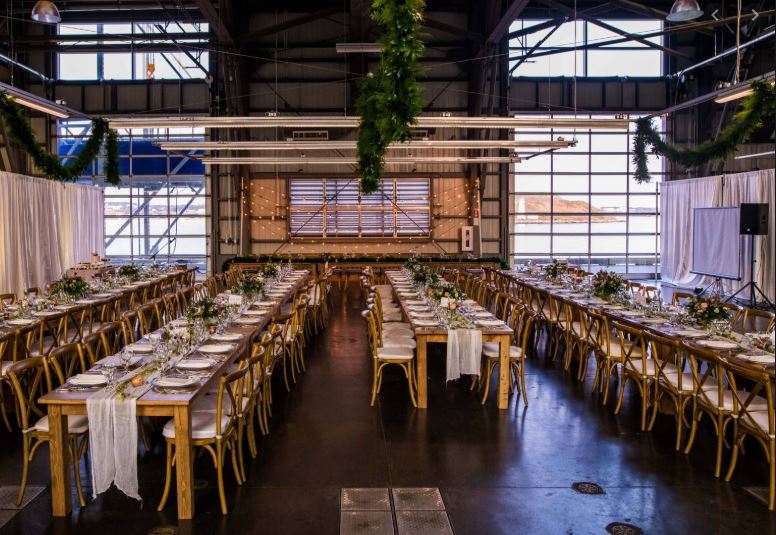 Lastly, the Main Floor of the Halifax Seaport Farmers' Market features floor to ceiling windows and vaulted ceilings. While fitting up to 900 guests, this is one of the top-rated facilities in Nova Scotia, and the perfect location to create a memorable industrial-chic experience.
As the desire for industrial event venues increases, we are continuously on the hunt for the next best venue to add to our list! If you're struggling to find a perfect venue for your upcoming event, let Tigris take the stress out of planning your event for you. Click here to submit your event inquiry and we'll get back to you as soon as possible.