Experiential marketing isn't a new idea, but brands keep coming up with new and unique ways to keep this type of marketing top of mind. What is experiential marketing and why isn't this type of marketing losing any of its popularity? We have 11 experiential marketing stats that will prove why this method remains so effective. In addition, scroll down to see which big brands are embracing and owning this marketing tactic!
Big Brands Embracing Experiential Marketing Events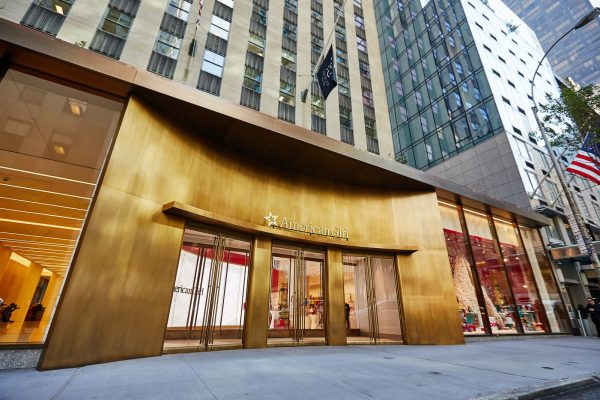 American Girl New York Pop-Up
If you have any young children in your family, you've probably heard of American Girl, an upscale shop for specialty dolls and accessories. What makes them unique? Each character comes with their own story, so you can become truly immersed in the dolls world. Most noteworthy, fans even have the ability to create their own personalized doll that matches their style and spirit. In November 2018, American Girl revealed a new 40,000-square-foot New York City flagship at 75 Rockefeller Plaza, according to a press release. This is the ultimate destination for an American Girl fan, equipped with an American Girl Salon where girls can join their dolls in receiving matching hairstyles, piercings and manicures. After all, who doesn't want to be pampered with their best friend? This experience expands on the experiential marketing stats that a large portion of marketing budgets are spent on in-store experiences.
Calvin Klein & Amazon
Another unique pop-up shop is Calvin Klein's collaboration with Amazon. The pop-ups are equipped with the latest technology from Amazon; shoppers can scan items and purchase directly on the Amazon app. Additionally, each product has it's own review! The dressing rooms include an Amazon Echo that plays a Bruno Mars track (we love his song Finese) and customized lighting. According to The Cut, the entire space is Instagram worthy, with millennial-pink benches with charging ports built into the design. Before leaving, shoppers can receive free embroidery on their lounge wear.
Cheryl Abel-Hodges, head of Calvin Klein Underwear and President, states; "It is our goal to deliver an immersive and content-driven shopping environment to the consumer, and we are thrilled to introduce this experience to CALVIN KLEIN and Amazon shoppers, both online and offline." Most importantly, this collaboration was released just in time for the holiday season.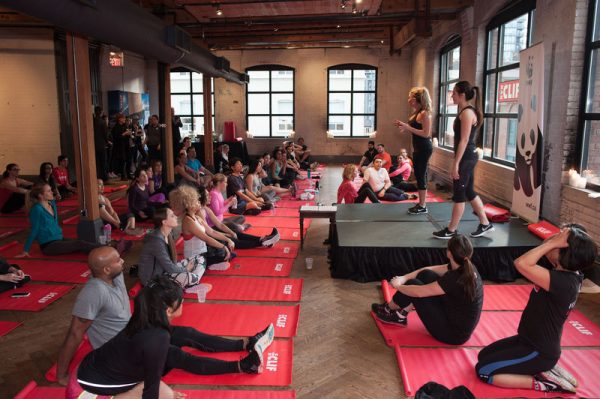 CLIF Bar & WWF
If you live in Toronto, the CN Tower Climb is a 1,776-step challenge accepted by many. Only the VIP's would have known, but CLIF Bar set up a fitness experience inside STORYS Building to prepare for WWF's 2016 CN Tower Climb for Nature. Although the climb is done by individuals of all fitness levels, it's extremely important to warm up before the climb. This is an intimate experience catered to the needs of their VIPs.
What did the VIP experience include? A 60 minute fitness class led by CLIF Bar nutrition ambassador Nanci Guest. In addition, there were several keynote speakers to motivate the climbers. Last but not least, healthy refreshments were provided post-class. We're positive these guests felt more inclined to purchase CLIF Bars (experiential marketing stats #9) after this event.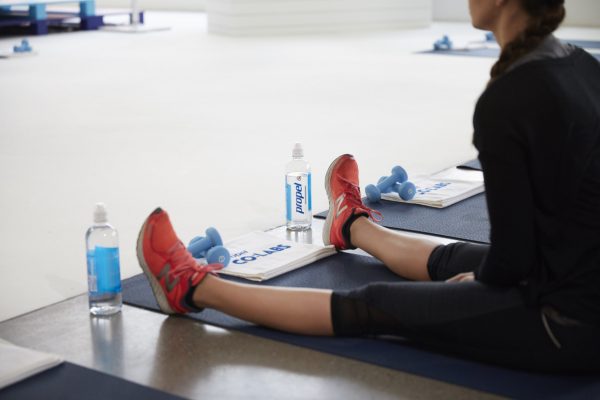 Propel Co:Labs
One of the most obvious experiential marketing stats is that this type of marketing thrives on building relationships with consumers. Propel, a brand of flavoured water, promoted their reformulation by aligning themselves with trendy fitness exercises in Los Angeles and New York. These events are called Co:Labs fitness events. The program launched last spring with Propel's spokesperson singer-songwriter Jessie J. The events are free, occur year round and are taught by influential instructors.
Additionally, the Co:Labs embraced the theme "Let's Get Ugly". Katie Dunlop, creator of lovesweatfitness.com, states; "These events are about digging deep. It's those moments you might not feel put together, your hair is a mess, your beet red, dripping sweat and feel like you can barley stand, but you keep going strong!". Most importantly, when focusing on fitness, it's not about looking social media flawless. As you can see, this campaign promotes brand awareness by bringing local one-of-a-kind workouts to their target demographic.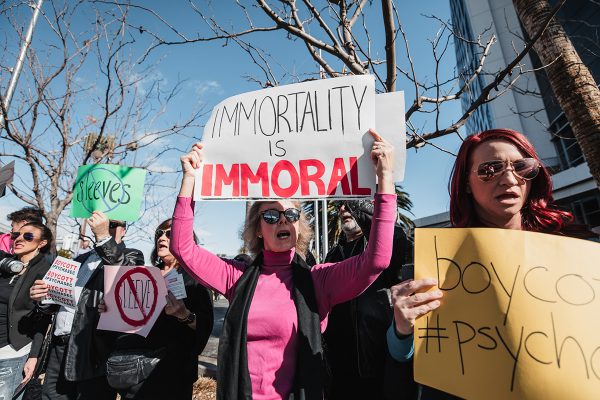 Netflix Carbon Series
The CES is a conference held yearly in Las Vegas that celebrates innovations and ground breaking technologies. To promote the new Netflix series 'Altered Carbon', the brand brought the series' plot to life; more than 300 years in the future, human bodies are interchangeable and death is no longer permanent. Netflix created a booth on the show floor for Psychasec (the company in the show), appearing as if they were a real startup operating on the show floor. In addition to the booth, there was a staged protest against Psychasec outside the convention centre with hired actors, boycotting the technology. Talk about bringing the show to life! This campaign connected with current and potential viewers by immersing them in a fictional world.
Putting Experiential Marketing Stats To Use
Are you looking to create a unique, personable experience with your consumers? Contact Tigris today to learn more how experiential marketing can amplify your brand. We operate nationwide across North America with 14 years of event expertise.