Did you know that the average resale price of a ticket to the Super Bowl can be over $5,000? Seeing as most of us can't afford to attend the game, we will be viewing the game from our comfy couches and favourite pubs. Whether you're into sports or not, the Super Bowl is an event we all love to celebrate. And did you hear, Justin Timberlake will be playing at the halftime show this year? There are so many other components of this popular game day that attract us and bring people together. From the large gatherings, pub parties, delicious themed food to trivia games, we've compiled a list of Super Bowl party essentials to ensure your Super Bowl Sunday is enjoyed by everyone.
3 Super Bowl Party Essentials for an Amazing Party
1. Super Bowl Games
What's a party without some fun, interactive games? For the Super Bowl specifically, we have a few favourites that can be played just about anywhere. For starters, NFL trivia is always a great game to get people talking. Our promotional models play this with guests at pubs and reward the winners with awesome prizes, such as a free drink or branded beer glass! Another great idea is to create a list of questions related to the game that can be answered with either a "yes" or "no", and the guest with the most correct answers wins. For example, a sample question may be, "Will the coin toss result in heads?" or "Will there be a wardrobe malfunction at half-time?". Guests must complete the sheet before the game beings. Last but not least, we love Super Bowl Commercial Bingo. There are many websites that offer free, printable Super Bowl bingo cards where the player will cross off a square when they see certain companies' Super Bowl commercials.
2. Delicious, Themed Party Snacks
Food is definitely one of the most important Super Bowl party essentials. If you're planning on watching the game at a restaurant, you don't need to worry about bringing your own snacks. For those of you hosting your own party, it's important to have lots of delicious food and encourage guests to bring their own contributions. It's fun to get created with themed parties, and with a Super Bowl event your options are limitless! We've listed 3 options below that are sure to leave your guests full and content.
Bacon Cheese Wrapped Tater Tots
This delicious, mouth watering bite sized snack is the ultimate comfort food, and easy to make with only 4 ingredients!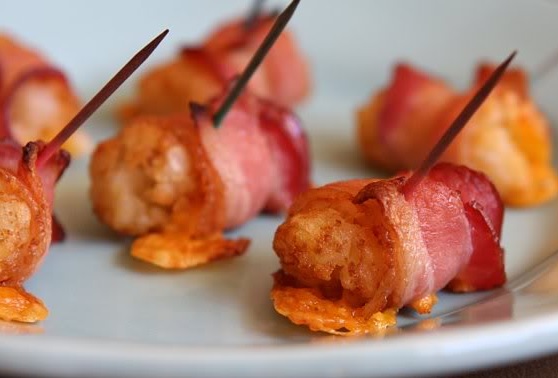 Turkey Avocado Onigiri Footballs
It's in the shape of a football and includes avocado… need we say more? This healthy snack is very light and tasty.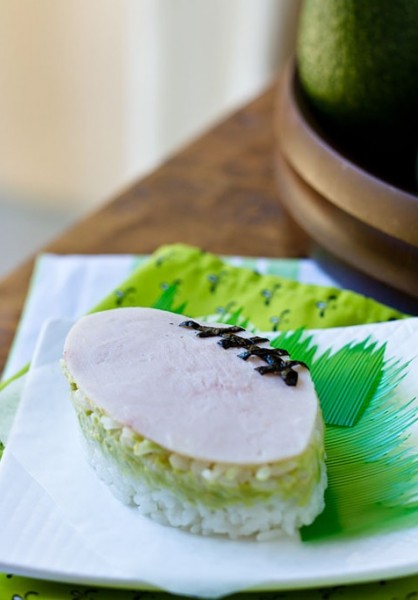 Nutella Footballs
Even if you don't have a sweet tooth, you need to try these Nutella football truffles. They are a decadent treat!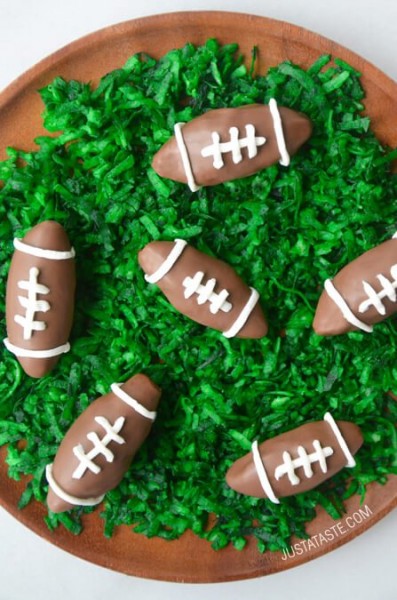 We made you hungry, didn't we? We love these themed snacks that are suited to all types of guests. For the recipes, click on the captions above each photo.
3. Gorgeous, Outgoing Promotional Models
They say the more the merrier, and that rings true at a Super Bowl party. Hosting a Super Bowl party for a large group can easily become stressful, whether it's in the comfort of your own home or you're hosting at your own restaurant. Tigris has hundreds of gorgeous, outgoing promotional models that are able to assist throughout the night to ensure all guests are having a great time. They can assist by running the trivia games, distributing prizes, handing out tasty snacks and mingling with guests. Our promotional models will liven up the event and take a load off your plate, so you can enjoy the evening as well!
Our promo models have assisted with tons of Super Bowl parties throughout the years. On Super Bowl Sunday, you'll be able to spot our promo models at several pubs across Ontario including Jake's on Main, Ridges Pub, Bollocks Pub and Club Pro, on behalf of Labatt. Our staff will also be assisting with a few private parties where they will serve drinks, snacks and join in on the party.
Don't Forget Your Super Bowl Party Essentials!
Now that we've covered games, food and professional staffing, we think you're ready to have your best Super Bowl Sunday yet. If you're looking for professional, enthusiastic promotional models to assist with your event and help out with the Super Bowl Party Essentials, it's not too late! We have experienced staff nationwide across Canada, and we are expanding into the United States! Give us a call at 416-283-9119 for a free quote or send an e-mail to [email protected].