As a Canadian business, we know how much our community enjoys warm weather. Once the thermostat hits 18 ° C, you can find someone strolling down the street enjoying every bit of sun. Unfortunately, we are limited to May-September for this delightful weather. Therefore, it's important for brands and businesses to seize this window of opportunity to use product sampling. It's their chance to use product sampling to target a wide demographic eager to embrace the spring and summer seasons.
Your potential consumers are literally EVERYWHERE – walking by city hot spots, attending outdoor events and simply sitting in the park. We encourage our clients to take advantage of product sampling during this optimal weather! Summer product sampling opportunities are a great opportunity to get their products into the hands of thousands of potential customers.
When you are executing a summer product sampling or street promotion, you generally have two options: guerilla or permitted. Depending on your budget and objectives, each product sampling method has its benefits. Let's start with guerilla-style product sampling.
Product Sampling Techniques:: Guerilla Style
Guerilla marketing/product sampling is a lower-cost model that has maximum results. Brands can get very creative with this method of distributing product samples. It's a great way to surprise and delight unsuspecting consumers with product samples. This product sampling strategy, however, does not allow the brand to activate inside a specific event. In addition, the activation would need to be within a certain radius of venues that do require permitting. Below are a few brands we've worked with to execute guerilla product sampling techniques to increase brand awareness.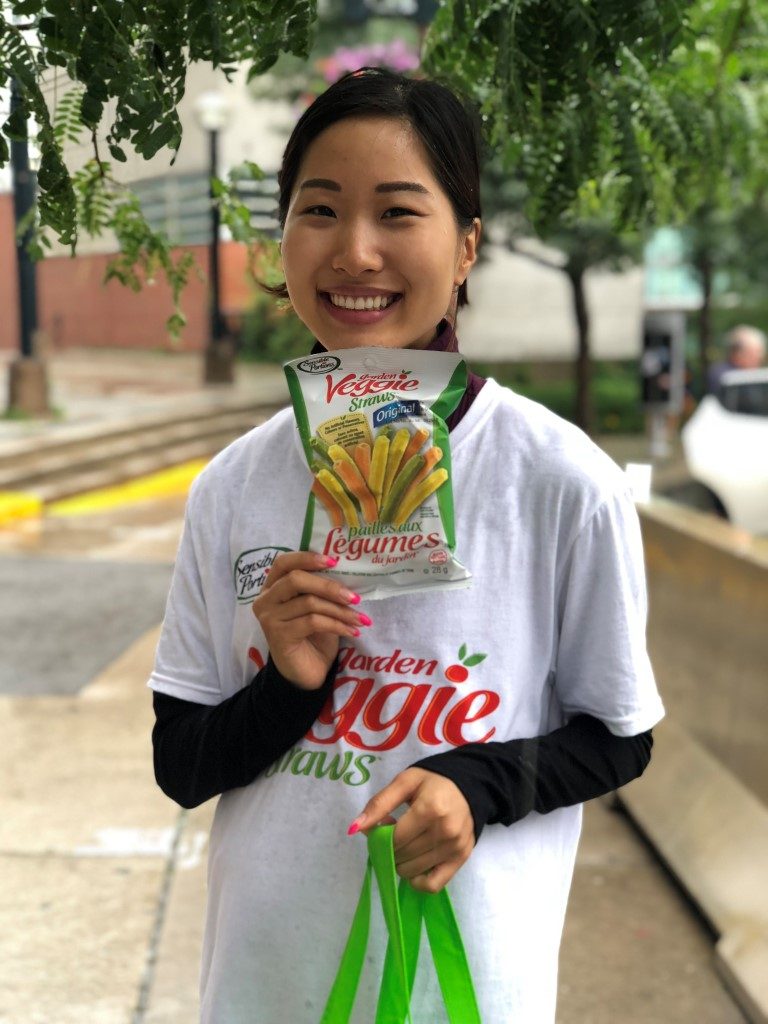 Mass Sampling with Veggie Straws & Terra Chips
If you're simply looking to get your product into the hands of potential consumers, a mass, free sampling is the way to go! Hain-Celestial teamed up with Tigris to distribute thousands of free samples. Our team approached fans offering free product samples on their way to watch the Blue Jays play at the Rogers Centre. This venue allows guests to bring in their own food so what better snack than a bag of Veggie Straws or Terra Chips? Our team wore branded shirts and were impossible to miss. Their bright green tote bags loaded to the brim with product samples. People loved the product and kept asking for more!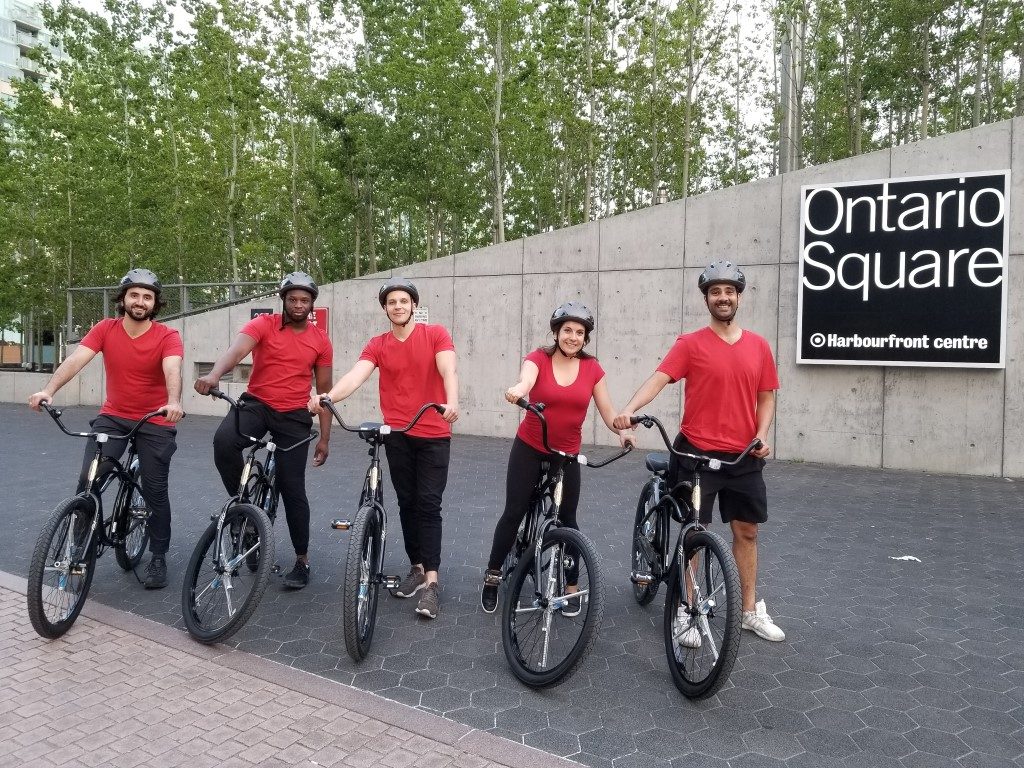 Tourisme Montreal Cycling Promotion for Grassroots Advertising
Why limit the your team to walking when you can ride bicycles? This past summer, our team was tasked with riding LED lit bicycle, along an assigned route, and hit up high traffic areas downtown. The purpose of the activation was to showcase Montreal's creative vibe and encourage travelers to visit. During the summer, Montreal has over 100 festivals of all kinds including music, circus and comedy. This was a simple, yet effective guerrilla marketing strategy to peak the interest of a large audience. Overall, the 'cyclists' were able to make a significant impression on pedestrians, turning heads on every street, as they rode by.
Promoting New Restaurants with Walking Billboards
Lastly, have you heard of walking billboards? Walking billboards are an effective marketing method for promoting a new location or grand opening. We've worked with multiple brands, in association with Grassroots, including Johnny Rockets, SkipTheDishes and more utilizing this summer sampling technique.
Why are they effective? They are BIG and out of the ordinary yet simple. They target those driving or walking by your area to encourage traffic and sales. We encourage clients looking to host a walking billboard promotion to execute a minimum of 2-3 times at the same spot to receive better results. Sometimes the simplest method is the most effective!
Permitted Activations
Permitted summer sampling techniques include participating in an event or festival. This gives you a space where you can promote and sample your products. A permit provides you with a static option where you can interact with a high volume of event attendees within a very targeted demographic. This is your opportunity to get creative with booth design, branding and swag! Below are a few brands that have utilized permitted summer sampling opportunities into their marketing initiatives.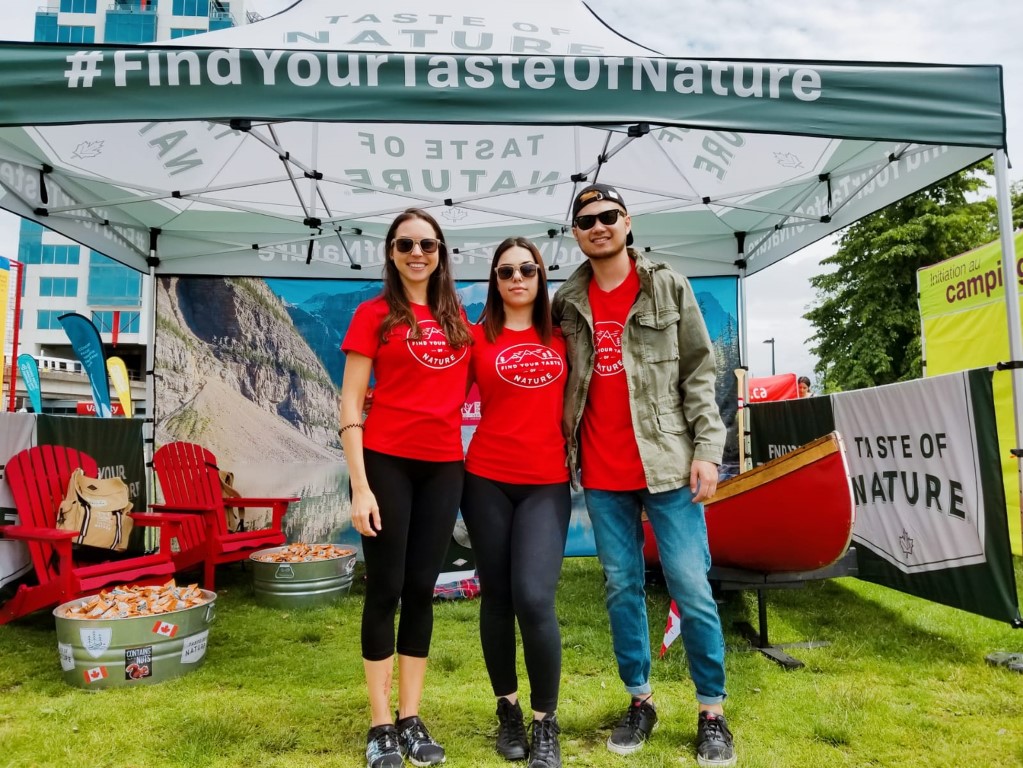 Cross-Canada Sampling Initiatives with Taste of Nature
Taste of Nature executed a cross-Canada sampling campaign, stopping at multiple festivals to sample there products. Onsite, our team set up a tent, table, chairs, backdrop and displayed a custom built canoe-cycle. Travelling from Toronto to Vancouver and back – then to Montreal – the sampling team hit up popular festivals in each major market. These events included the Dragon Boat Festival and Canada Day Waterfront Festival in Vancouver, Calgary Stampede, Toronto Jazz Fest and Drummondville Poutinefest. This technique was very effective! The branding was unique, the festivals guaranteed a large audience and the permit allowed the team to make meaningful interactions with guests freely.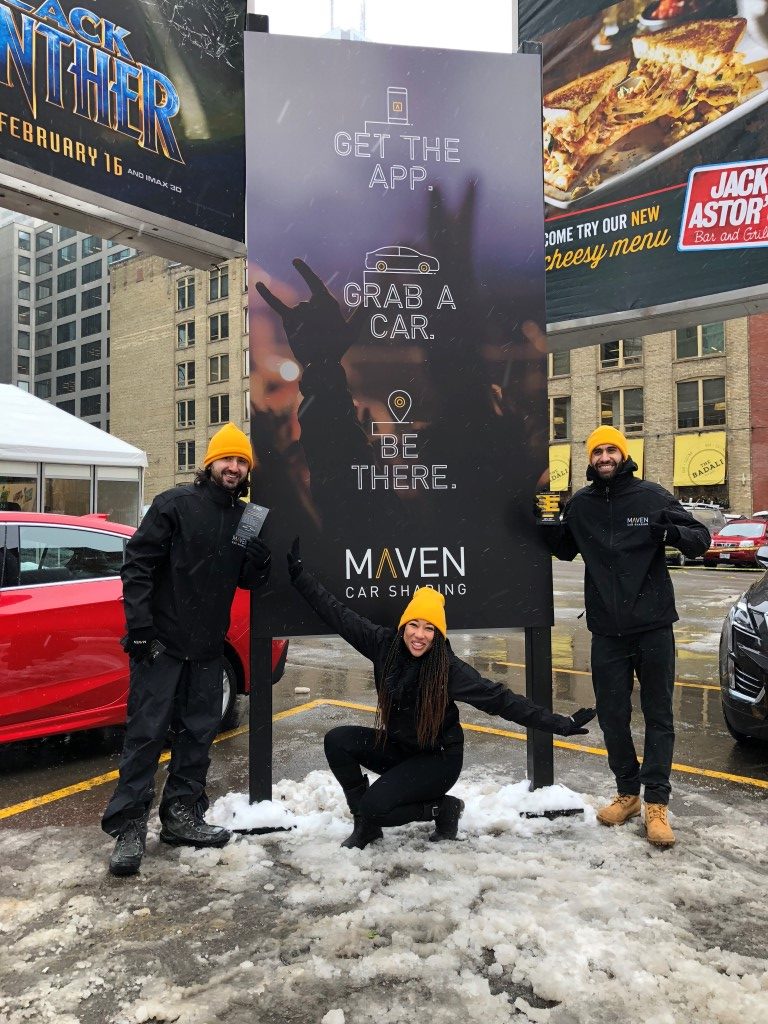 Drive Maven Targets Hip Toronto Events for Carat USA
Similar to Taste of Nature, Maven (in association with Carat USA) plans a summer schedule packed with popular festivals and staffed with our brand ambassadors. When they are not sampling a product, they are capturing leads and distributing swag to those interested in their service. They attend popular events with a younger crowd to match their brand including Brunchfest, Taste Maker and more! It's important for this specific brand to have a static, permitted area due to the sign-up process for the app.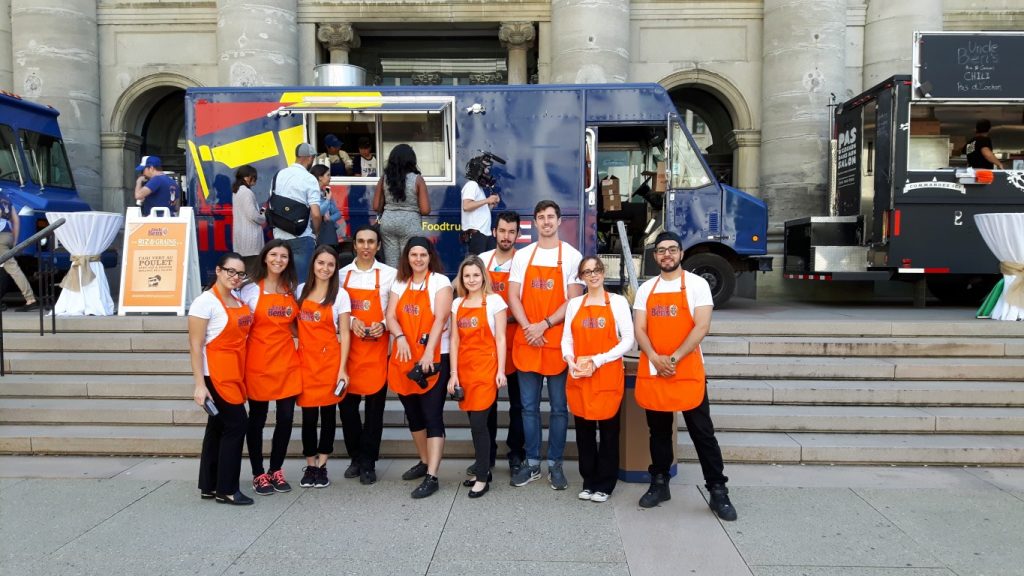 Targeting Thousands at the CNE with Uncle Ben's
Another exciting sampling opportunity is the CNE. This popular festival attracts hundreds of guests with a diverse demographic. Obtain a permitted space indoors or outdoors, select your preferred location and amount of days. The CNE is completely customizable for your budget!
Tigris teamed up with FleishmanHillard and Uncle Ben's to promote a nationwide food truck tour. The last stop of the tour was at the CNE. While onsite, our team engaged event go-ers to sample product and generate awareness about Uncle Ben's Rice and Grain products. Customers loved the free samples and couldn't get enough! It was a great opportunity to engage with thousands of families and encourage them to cook with Uncle Ben's.
Contact Tigris Today to Plan &/or Execute Your Summer Sampling Campaign!
Whether you decide to do guerilla marketing or go the more traditional route with a permitted activation, contact Tigris today to plan and staff your summer sampling opportunity.