What is a Brand Ambassador?
A brand ambassador offers the opportunity to personify a brand's values while creating uniquely crafted consumer experiences for potential leads. Overall, it's a great goal-oriented way to meet and interact with new people, create memories and diversify your network. Being a brand ambassador means being the face of a brand by creating a positive consumer experience and leaving a lasting memorable impression.
These positions are high in demand, especially in the larger Canadian markets such as Calgary, Toronto, Vancouver and Montreal. Tigris Events Inc. is an event staffing Toronto agency that recruits brand ambassadors from all over the country to represent reputable brands such as Facebook, Google and Nike.
According to a global report by Olapic, 76% of individuals surveyed say that they're more likely to trust content shared by "normal" people than content shared by brands – and that's where brand ambassadors come in. Whether it's handing out free swag or distributing promotional material, brand ambassadors are a crucial part of any experiential marketing campaign.
The Role of a Brand Ambassador
Often, a brand ambassadors' role includes generating leads, engaging with attendees, distributing promotional materials, spreading key messaging and much more. Staffing Toronto agencies look for high energy and outgoing individuals to work events. Candidates often describe the position as "too good to be true" because there are so many reasons why it's the ultimate job; here's to name a few: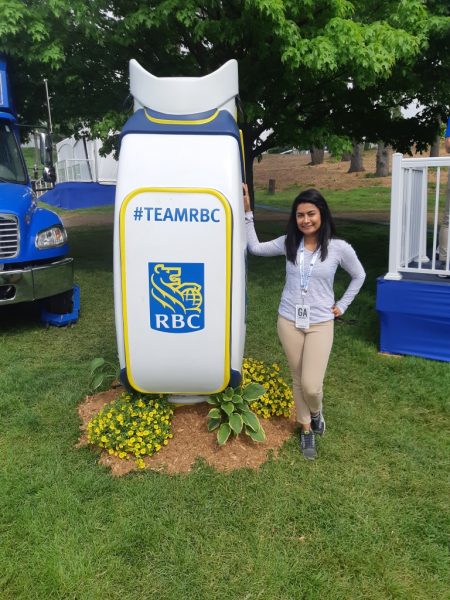 #1 Flexibility
Wouldn't it be great if all jobs worked around your schedule? Essentially, being a brand ambassador allows you to be your own boss and determine the hours you want to work. There's an opportunity to take full time or part-time work by picking up shifts based on YOUR availability. Even though this line of work doesn't guarantee stable hours, many brand ambassadors' are also students, actors, etc., looking for the flexibility.
#2 Competitive Pay Rate
Being a brand ambassador is an excellent opportunity to generate a second source of income. Many brand ambassadors work in the industry while also working their full time job or completing a degree. It's a great way to earn some extra cash, and gain experience in addition to your full-time job or studies. Extra money in your pocket is pretty sweet, I must say.
A brand ambassador makes anywhere from $17 – $50/hour. The pay rate depends on the length of the shift, the volume of shifts, and what responsibilities you will take on. Often, there are opportunities to increase your pay by taking on team lead or event management positions. You can also expect a higher wage if the promotion requires a specific skill, which can include anything from mascot work to acrobatics. Recently, a client requested to have two promotional poker dealers work a private event, and because it's a specialized skill, we compensated the staff at a higher wage.
An increased pay comes with increased responsibilities, which can include managing a team, coordinating breaks, communication with coordinators and clients. Working as a brand ambassador allows you to develop new skills and find a unique way to showcase your talents while networking.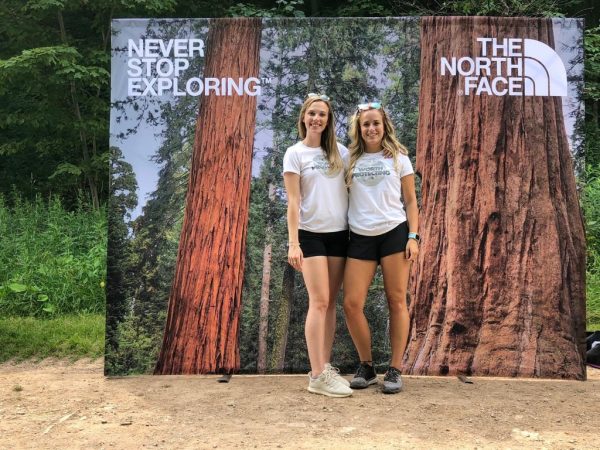 #3 Great Perks
In addition to schedule flexibility and competitive pay rate, there are tons of additional perks to becoming a brand ambassador, including travel, access to exciting events and a resume booster.
People love to travel, but getting PAID to go is a whole other level of excitement. Tigris Events staffing Toronto offers star brand ambassadors the opportunity to travel with specific brands. Recently, a team lead toured three different provinces within three days, transporting assets and managing the onsite team. It could be a once in a lifetime experience, so take it if you have the chance!
Question: What's better than going to music festivals, movie premiers, and concerts? Answer: Getting paid to attend music festivals, movie premieres and concerts! Most brands activate at high traffic events and Tigris Events Staffing Toronto agency offer ambassadors the chance to participate in samplings, Guerrilla marketing, and street teams at hot events. Lastly, becoming a brand ambassador looks great on any resume. Future employers see candidates with experience as great communicators, motivated and personable. This line of work is never a dull moment, filled with great perks.
Tigris Brand Ambassador Testimonials:
Below are a few testimonials from #TeamTigris brand ambassadors, describing why they enjoy the industry.
"Being a Tigris brand ambassador gives me the freedom to choose the events I want to work. I also get to take part in awesome events and meet amazing people from all over." – Ekaterina, Fredericton
"It's wonderful to work with people from all walks of life. BA work is an opportunity for personal growth and reflection." – Mahmudul, St. John's
"From week to week, I get to have different roles for and work for such fun brands. I love to be all over the city at different, exciting events." – Jessica, Charlottetown
"It's about your whole body language and voice to engage because it's not only about selling; it's about connection and good energy." – Chris, Toronto
Interested in joining our team? Become a Brand Ambassador and help bring brands to life with Tigris Events Inc! Alternively, looking to hire brand ambassadors for your event? Contact Tigris today at 416-283-9119 for a free quote.