Que Special Events Staffing for Toronto 2015 Pan Am & Parapan Am Games!
The highly anticipated Toronto 2015 Pan Am Games are here – Team Tigris, get ready for some special events staffing! This year, Toronto is the proud Host City of the games, so be prepared folks – it's about to get crazy around here! Whether it be the infamous HOV lanes or the thousands of tourists visiting our beautiful city, there's no denying that the Toronto 2015 Pan Am games are a HUGE deal! The Pan Am games will be taking place from July 10 to 26 while the Parapan Am games will be from August 7 to 15, and there will be TONS of special events staffing working throughout.
So, what exactly are the Pan Am Games all about? The Pan American Games are the world's third largest international multi-sport games; they are only surpassed in size and scope by the Olympic Summer Games and the Asian Games. The first Pan Am Games were held in Buenos Aires, Argentina, in 1951 and the inaugural Parapan American Games were held in Mexico City in 1999. Both the Pan Am and Parapan Am Games are held every four years for the athletes of the 41 PASO member nations, in the year preceding the Olympic and Paralympic Summer Games. While the Pan Am Games have been hosted in a dozen countries throughout the Americas, Canada has had the honor of hosting them three times; in 1967 and 1999 in Winnipeg, Manitoba, and this year, 2015, in Toronto, Ontario.
From archery to wrestling, the Pan Am Games host 36 various sports, while the Parapan Am Games host 15! Close to 7,000 athletes from across Latin America, South America, the Caribbean and North America will be taking part in these various sporting competitions to fight for the gold at the Toronto 2015 Pan Am/Parapan Am Games.
As you've probably pieced together by now, the Toronto 2015 Games will involve municipalities stretching from Oshawa to Welland. During the span of the Games, various events will be taking place to promote and celebrate it. Since the Games are so huge, there is an expected 20, 000 volunteers along with special event staffing for everything going on!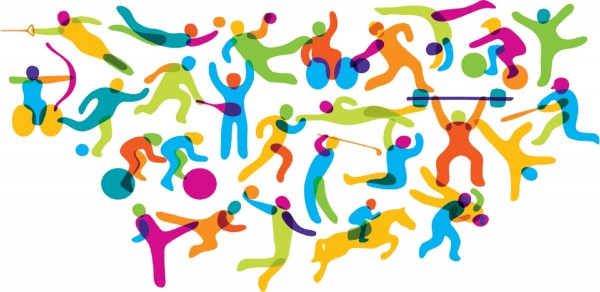 Team Tigris Provides Special Events Staffing for Toronto 2015 Pan Am Games
With so many people visiting our city, businesses are getting in on the action to promote their organizations at the Games. Tigris will be providing special events staffing this year in Toronto for some awesome activations, and we're continuing to build clientele as more business are getting involved in the Games.
During the Opening Ceremony on July 10, 2015, four of our outgoing events staff will be representing a very well-known retailer for women's lingerie pajamas, loungewear & beauty products. Our event staff will no doubt have a blast & meet tons of guests as the Opening Ceremony is going to be both magical & unforgettable as it will be a one‐night‐only show by Official Creative Partner, the world‐renowned Cirque du Soleil —where the Pan Am Cauldron will be lit to officially start the Games. Our event staff will also be at the Games for the Closing Ceremony on July 26, which will feature top entertainment secured by Live Nation, the Official Live Music Partner of the Games. The Closing Ceremony will honour outstanding Games performances and the contributions of all Games partners, as well as handing the baton to Lima, Peru, the Host City of the 2019 Pan American Games.
In addition to this activation, you'll also see our Tigris' event staff providing their MC services as we partner up with Jam Productions for the Games. Tigris is providing multilingual staff, fluent in English, French and Spanish, who will act as an MC for a series of four events in Toronto, Hamilton, and St. Catharines, Ontario. Our MC's will have the privilege of introducing athletes, running karaoke, and hosting some fun events in these major cities!
Are you looking to build brand awareness at the Toronto 2015 Pan Am & Parapan Am games? Tigris would love to provide you with our incredible special events staffing services. Whether you need some fresh faces to promote your brand, or if you need assistance with event planning – we can help! Call us for a free quote today at 416.283.9119!