There are a variety of different ways that a brand can incorporate lead generation into their current marketing programs. Many brands have turned to Tigris over the years to assist in providing results driven staff who can help their brand achieve their lead generation goals. Lead generation is great way to have one on one interactions with your target market and distribute key messaging and marketing material firsthand.
Lead Generation for Carat & Drive Maven
June was a busy month for Maven activations across Toronto! Maven approached Tigris to supply two brand ambassadors to assist with lead generation and brand awareness at various events throughout the summer. Branded promotional materials were also on hand to distribute to consumers who successfully signed up for the Maven Car Share App.
Events attended consisted of Brunch Fest, NXNE (pictured above), Taco Fest, WeWork Offices, and The Liberty Village Art Crawl. Throughout the month of June, Tigris brand ambassadors were able to collect approximately 600 new sign ups!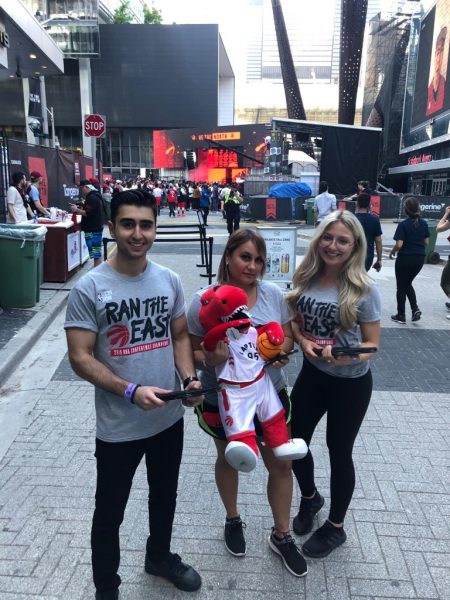 MLSE & Real Sports
Our passionate and amazing brand ambassadors stuck out all types of weather to represent Real Sports and be a part of NBA history! Tigris provided MLSE with 1 team lead and 2 energetic and engaging brand ambassadors per shift for the NBA Finals Game Day activations, to manage assets, garner contest sign ups, and actively engage with Raptors Fans.
MLSE created an email opt in field within the contest fields, which helped them generate more leads for their email blasts!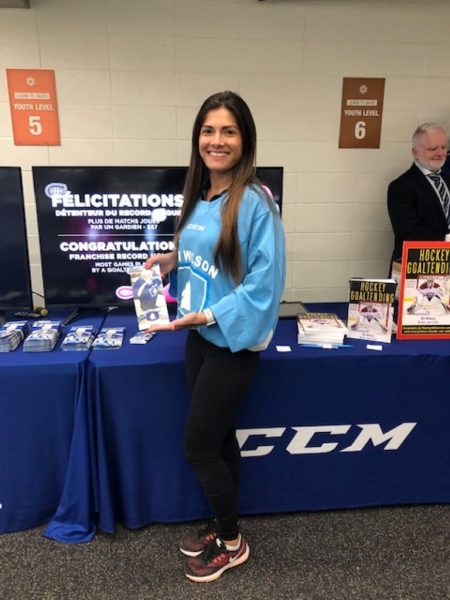 Eli Wilson Goaltending
Eli Wilson created a branded booth at the WinSport Arena in Calgary, AB and reached out to Tigris for staffing support to assist them with lead generation. Tigris supplied Eli Wilson with two brand ambassadors for this one-day event who were passionate and knowledgeable about the hockey industry.
Tigris brand ambassadors were responsible for creating brand awareness, generating leads for the elite training camps, engaging with tradeshow attendees, and distributing promotional materials. Throughout the 5hrs shift, BAs were able to interact with over 300 guests and distribute around 200 promotional materials.
Are you looking to increase lead generation for your brand? Contact Tigris today! We operate nationwide across Canada with over 15 years of experience.