It is extremely beneficial for brands to distribute product samples to potential customers, as this provides them with an opportunity to try new products that they may have never thought of purchasing before, while raising brand awareness. Tigris has been a part of many different food sampling promotions and tasting over the years, and we continue to expand our roster of qualified and certified staff in all regions across Canada.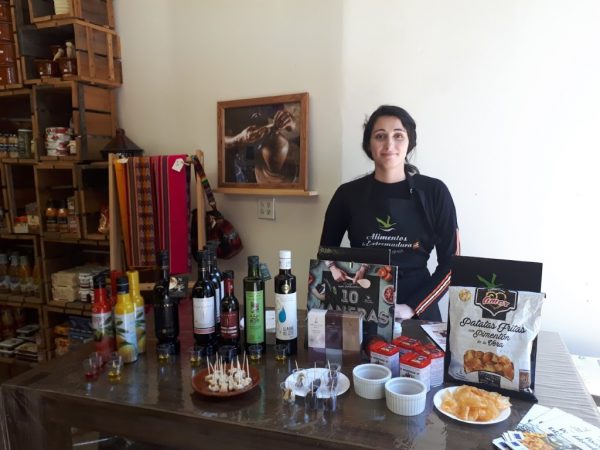 CanDisPro
Within the month of June, Tigris had the opportunity to assist CanDisPro with three samplings in the Quebec area. Staffed were briefed on all products sampled and were required to engage with customers to drive sales, distribute samples, deliver key messaging, and manage assets (set up, tear down, and inventory).
Guest Testimonials:
"I love the flavours of this olive oil; I never would've tried this before!"
"I really like that the infused oils are very subtle, not overpowering at all."
"This is amazing! I didn't realize there was a difference in olive oil to be honest. I'll take one please."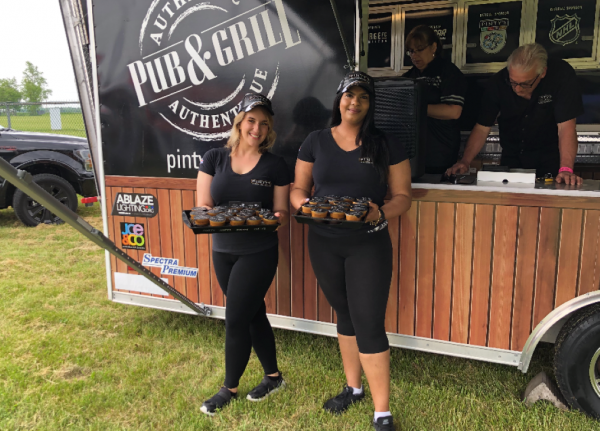 Jo&Co & Pinty's
Since 2016, Tigris had the pleasure on working together on multiple sampling and experiential events with Jo&Co. This June, Tigris supplied 2-4 staff per event to assist with food sampling distribution on behalf of Pinty's during their NASCAR series. Brand ambassadors were responsible for sampling Pinty's wing sauces to NASCAR event attendees at both the Jukasa Motor Speedway and the Olymel Plant & Autodrome.
In conjunction with the food sampling, BAs were responsible for distributing temporary Pinty's tattoos, handing out coupons, encouraging guests to enter a contest, and monitoring a green screen which encouraged posts to social media.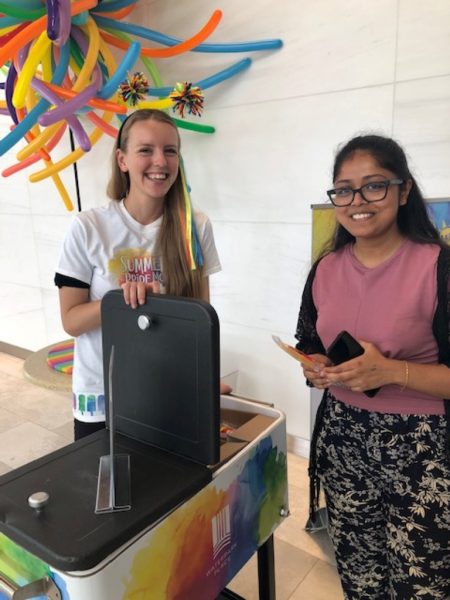 B2 Communications
For many years, Tigris has been B2 Communication's go-to staffing agency for all their promotional needs. This June, we had a request to provide a team of 4 staff to assist B2 Communications carry out a "Freezie Day" program at RBC WaterPark Place. Brand ambassadors were responsible for handing out complimentary treats during lunch hour to any tenant that spent over $10 within RBC WaterPark Place. Treats were branded in rainbow colours to celebrate Pride month as well. It was estimated by the client that over 400 frozen treats were distributed between 11am-2pm that day!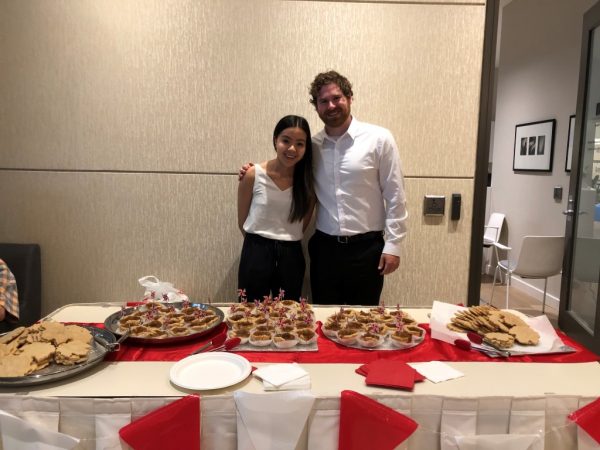 Manulife Tenant Event
Leading up to Canada Day, Manulife reached out to Tigris to assist them with a food sampling event they were putting on as a "thank you" to their tenants. Tigris provided Manulife with 2 outgoing, professional, and engaging brand ambassadors to assist them with this one-day event. During the event, responsibilities included: distributing various treats, being mindful of allergies, engaging with tenants, and encouraging tenants to enter a contest! According to the client, it was estimated that over 300 treats were distributed throughout the duration of the event.
Are you looking for food certified staff to execute your food samplings? Contact Tigris today to learn more about our event staffing services, nationwide across Canada.