Trade Show Staffing Ontario: Utilize professional brand ambassadors to represent your brand and generate leads in markets away from home. See a few recent examples below!
Our promotional model was with Kilton at the MISA trade show in Niagara June 3-4. Kilton provides technology solutions for businesses. They offer a range of services including infrastructure and application solutions. On site, our trade show staff was to engage with trade show attendees, distribute promotional material and relay key messaging. Overall, attendees were extremely interested in Kilton's services!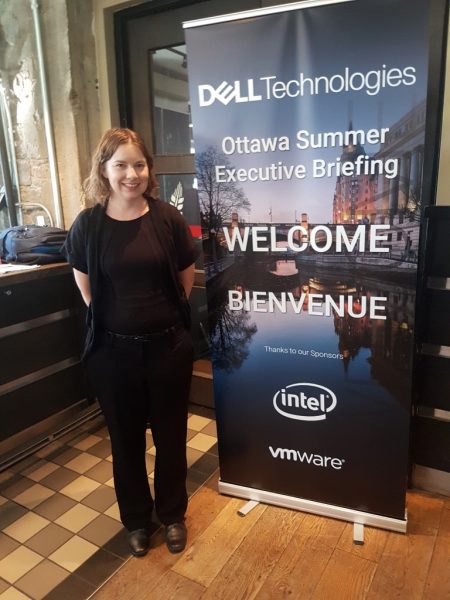 Tigris provided trade show staffing services to TK Events and Dell Technologies in Ottawa. On site, our staff was to assist with registration and welcome guests. This event was also held in Toronto, Montreal and Vancouver!
Do you need support with Trade show staffing Ontario? Contact Tigris today to learn more about our event planning and staffing services, available nationwide across Canada.