Event marketing and experiential marketing are tactics used by many brands. This tactic is used to create experiences to encourage people to connect with their brand or product in a fun and personal way. What makes a program stand out is the staff behind the brand. Tigris has had the opportunity to provide special event staffing support to some amazing brands throughout the month of June.
Budd's Imported Cars
A representative from Budd's Imported Cars, reached out to Tigris to provide two Promotional Models for the Grand Opening of Budds' Subaru in Oakville. Selected models were responsible for greeting guests, registering guests on iPads, mingling with guests throughout the duration of the event, and encouraging guests to sign up for a raffle.
Our Budd client gave the two girls on site rave reviews, and we look forward to working with them again in the near future!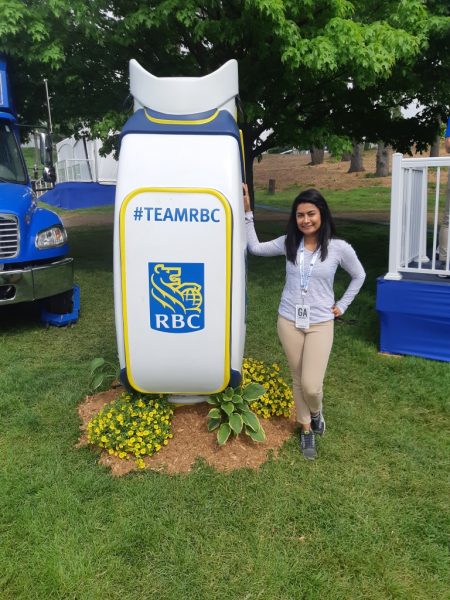 AboutGolf & RBC Canadian Open
AboutGolf approached Tigris to book three sporty and engaging event staff to assist in running their experiential program at the RBC Canadian Open. The selected staff were hired to run the golf simulator and make sure that aspect ran smoothly, offer demonstrations if needed, and engage with event goers. Throughout the 7-day event, the team interacted with about 300-350 attendees per day by encouraging them to test out the golf simulator.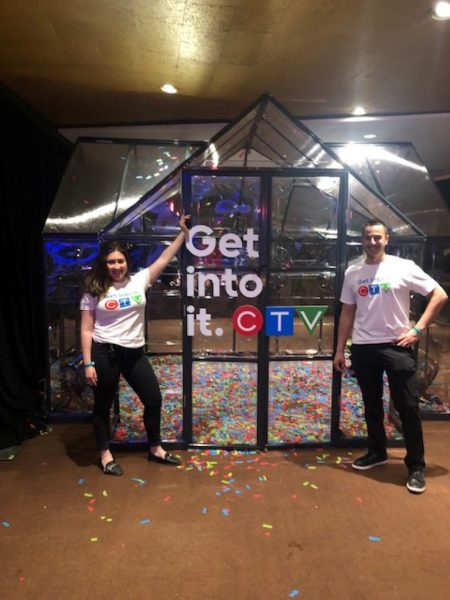 Bell Media & CTV
After many successful events with Bell Media, they approached Tigris again, looking for a team of 12 staff to assist CTV with their "CTV UpFronts" event in downtown Toronto, which focused on unveiling their 2019/2020 primetime schedule. Brand ambassadors were positioned at 1 of 7 activations around the Sony Centre. Activations included Extreme Shot Basketball, Happy House, Speakeasy, Colouring Area, Wellness Centre, Skee Ball, and Haagan Dazs.
Many attendees commented on how professional the staff were throughout the event, as well as how organized the event was!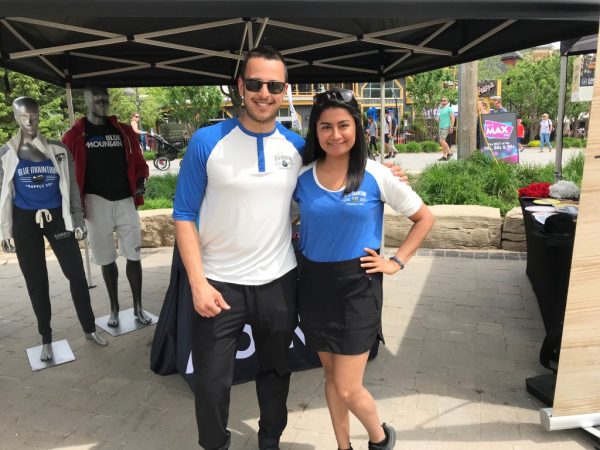 Blue Mountain Resorts
Tigris has had the opportunity to work alongside Blue Mountain for a variety of different programs. This June, our staff were hired to be a part of the 2019 Styled by Blue Event and to assist in promoting the opening of the new Blue Mountain apparel store.
Our staff were responsible for engaging with Blue Mountain Resort guests, raising brand awareness, as well as managing the Styled by Blue photobooth on site. The Tigris BAs had a blast at this event!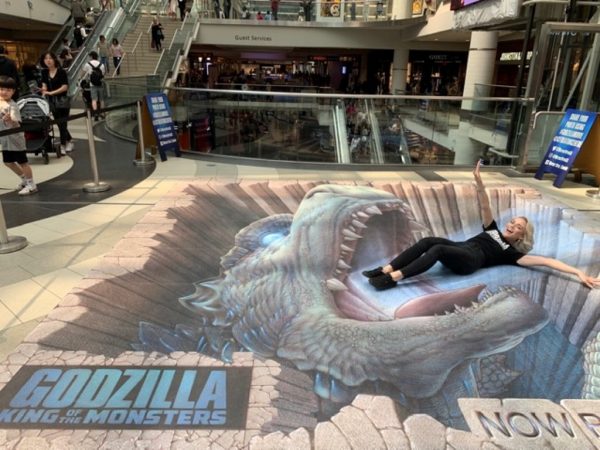 Lex PR x Godzilla Movie
With the new Godzilla; King of the Monsters movie launching at the end of May, Lex PR reach out to Tigris to provide a team of brand ambassadors to assist them in promoting the movie launch within the Toronto Eaton Centre. Lex PR hired a professional painter to paint a 3D mural in the middle of the Eaton Centre where consumers passing by could stop and take life like photos with the paintings.
Consumers Testimonials:
"Whoever made this installation is extremely talented."
"I didn't realize the movie came out today! I've seen so many commercials about it."
"Thank you so much for the free movie passes! We've been wanting to see this movie since the trailer came out, thank you for making our day!"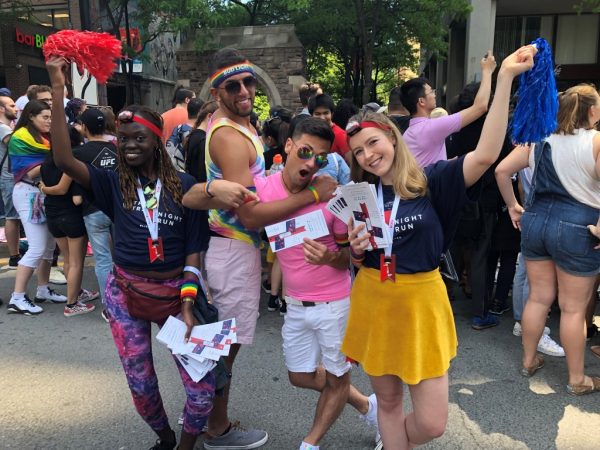 Flow Marketing x Pride
Flow Marketing reached out to Tigris to provide a duo of responsible, fun, and free spirited BAs to raise awareness about "The Ultra Night Run" throughout the Pride Parade in Toronto. The Ultra Night Run is a neon 5k-10k run taking place in Toronto on August 18th sponsored by Michelob Ultra. BAs were responsible for distributing free swag, informing attendees about the unique run, and getting onlookers excited, along the sidelines of the Toronto Pride Parade.
Are you looking for special event staffing support? Contact Tigris today to learn more about our event staffing services, available nationwide across Canada.