Recognizing Canadian business women is important, wouldn't you agree? Only 14% of CEO positions in this country are held by female leaders – and even a smaller percentage own and/or run their own business. While the statistics are disheartening, there are some organizations – such as Veuve Clicquot, the luxury champagne brand – have long celebrated and honoured business women internationally.
New to Canada in 2013 was the Business Woman Award and more recently, in 2016, the well known brand launched the New Generation Award. Among hundreds of applicants, Tigris' very own CEO, Serena Holmes was recognized alongside 4 other business women who qualified as finalists for the prestigious award. Isn't that exciting?
The Veuve Clicquot New Generation Award recognizes the success and vision of up and coming entrepreneurial business women between the ages of 25-35. The age group was specifically selected as it marks the formative years of Madame Clicquot's own tenureship of the House. It is anticipated that the winner of the award will reflect her values of audacity, innovation, fearlessness and drive to act in the moment!
At the awards  presentation, held at Aria Restaurant in Toronto on Tues., Oct. 4, it became clear that all finalists exhibited passion for their work, a commitment to their employees and the community and a high measure of corporate social responsibility. Each finalist of this category and the Business Woman Award category – had the opportunity to speak for a few minutes and showcase their work.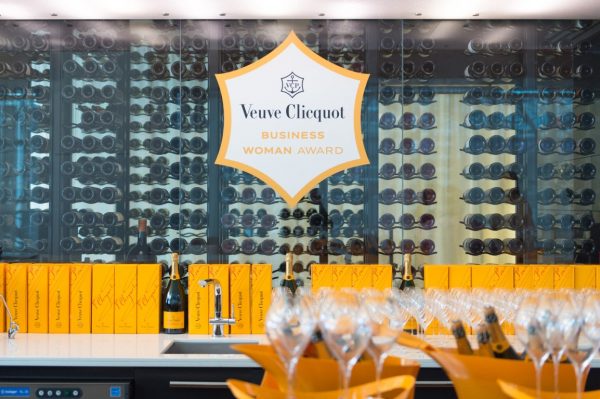 All finalists were evaluated by an impressive panel of 6 judges including Lise Watier! In addition to age, all judges were required to evaluate finalists based on:
Entrepreneurship // being the leader of a business that has optimized a profound gap in the marketplace to bring an innovative offering and approach to modern business. They must demonstrate a fearless approach in their actions and leadership.
Innovation // utilizing an ability to transform a creative vision or innovation into a realistic and tangible business model.
Corporate Social Responsibility // finalists have a genuine commitment to responsible and sustainable business practices such as responsible product sourcing, community engagement and industry partnerships.
While our CEO did not take home the award, she comments, "I have worked hard to build Tigris over the last 12+ years so it's a huge honour to be recognized among so many passionate and inspiring finalists. Furthermore, I am proud to have been nominated by one of our former employees, Kristen Carey (2nd from the right below). It is not only a compliment – but also a testament to the kind of leader I have strived to become."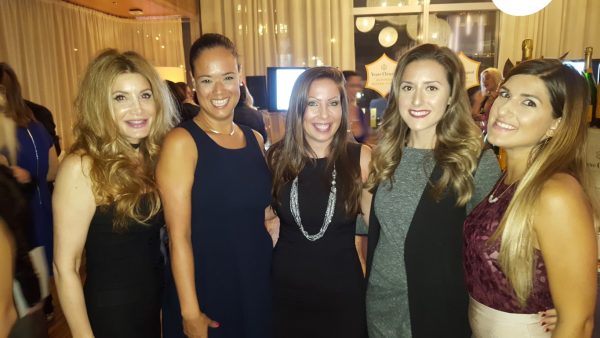 The winner of the New Generation Award will receive a crystal La Grande Dame-shaped trophy, a case of Veuve ClicquotVintage Rose 2005 and a VIP visit with a guest to Hotel due marc, Veuve Clicquot's Private Mansion in the heart of Reims. They will also receive a place on INSEAD's Powering Growth Programme, directed by Jean Claude Larreche.
So what's next for Tigris? On Oct. 20, we are attending the Business Excellence Awards hosted by the Ajax-Pickering Board of Trade. Our submission for consideration was nearly 100 pages so we are eager to find out if we've won! On Oct. 22, we will be attending the Top Choice Awards Gala to officially accept our trophy for Best Event Staffing Agency of 2016. For more on these awards and other recognition Tigris has received, click here.