How do you go about celebrating your best year yet? Throw nationwide holiday staff parties of course! Tigris events staff could be found working more than 32,000 hours on 4,500 shifts and 1,200+ activations in 2016. That's a 30% increase over our 2015 events. Needless to say, we have lots to be thankful for and want to show gratitude with the hard-working members of our team.
We've been working with and getting to know some amazing staff across the country. What better way to ring in the New Year and celebrate our successes than with holiday staff parties in not only 1 but 4 of our major markets?  This past Sunday, Tigris held its 13th Annual Holiday Staff Party in Toronto as well as our 1st Holiday Staff Parties in Montreal, Calgary, and Vancouver!
Planning for our Holiday Staff Parties
Planning holiday staff parties is not an easy feat, especially when your party is coinciding with so many others over the holiday season. With family gatherings, last minute gift shopping, traveling plans, vacations, and exams, it's hard to get everyone under one roof. Even though we have nearly 600 people on our Toronto roster, past years have proven that only 10-15% of our roster makes it out. That's why this year, we did things a little differently.
The Schedule
In previous years, holiday staff parties have been held in late November or early December. This year, however, we opted to schedule the parties for Sun., Jan. 8. Our team was interested in selecting this date to avoid conflicts with other commitments. Being a Sunday evening, guests can run their errands before the party, but go home early enough to take on the new week!
The Venues
Our Account Coordinator, Joanna, spent lots of time researching tons of cool venues in each of the four cities before deciding on locations (named below) worthy enough for our holiday staff parties. We brainstormed a few places in Toronto, including iDarts, Ripley's Aquarium, and Skyzone.
The Invites
We utilized a variety of methods to round up the guests for our holiday staff parties. EventBrite was a huge help, as our guests could RSVP directly on their website. EventBrite has an instant notification system so we were consistently in the know about who was attending.  In addition, Facebook event invites were created so our staff can see the guest list. We get it, most of us make decisions about whether to attend an event based on who else is going! As the deadline to purchase tickets neared, we also sent out personal reminders via email, text and phone calls. Each city had a sizeable guest list by Jan. 5 and we were pumped!
How were the Holiday Staff Parties?
On the evening of the 8th, Tigris staff filed into pubs and bars in each of the four major cities for their respective holiday staff parties. Our Toronto staff dressed to impress at the trendy Ballroom in the heart of downtown Toronto.
Tigris Head Office Team gave each guest drink tickets for the Turkey Bar as well as a raffle ticket for the prize draw. Delicious food platters were spread throughout the private party room and servers emerged in waves with additional mouthwatering appetizers. The BBQ grilled chicken skewers and mini mac n' cheese were team favourites!
The party came in full swing around 7pm. Serious smack talking could be overheard by the two pool tables, coupled by the thunderous crash of bowling pins in the two private bowling lanes.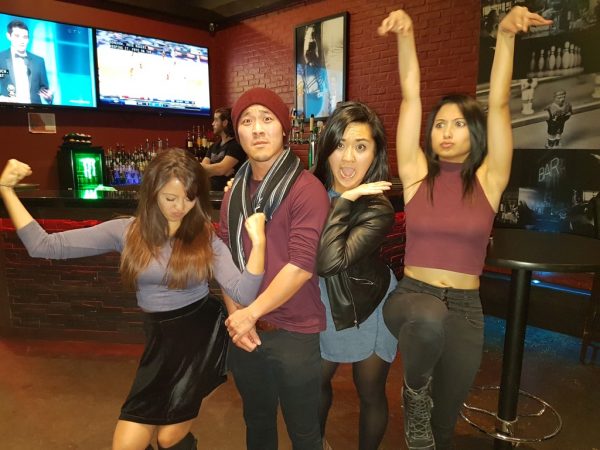 Over in Montreal…
Tigris staff could be found indulging in goodies at the Bishop & Bagg, an authentic British pub in Mile-End. At 7:01pm, our Regional Account Manager & host, Tommy posted a live Facebook video of guests clinking glasses for a toast. This led to a chain of live videos from each party being posted across the country. While we only had a small group of guests attend this party, they were touched that they finally had the opportunity to partake in a holiday celebration with some of their co-workers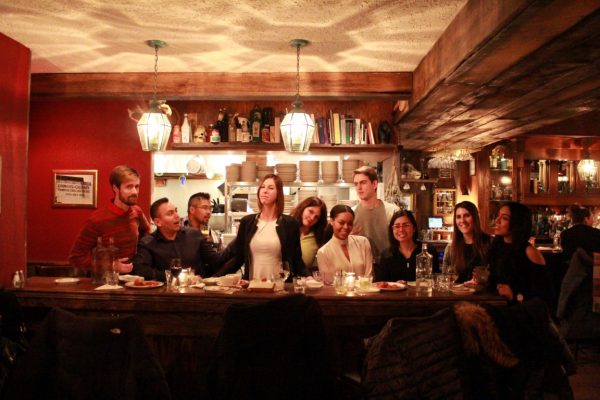 A couple time zones behind in Calgary…
Tigris staff were mixing and mingling at the Hose and the Hound. Our regional account manager for Calgary went live on Facebook interviewing guests about their favourite part about working with Tigris. One events staff, Tara said, "it's the different sorts of events, the level of professionalism, and the follow through with what they [Tigris] say." Rayna said she really enjoyed working the Canada Beef event, which is always well organized and fun.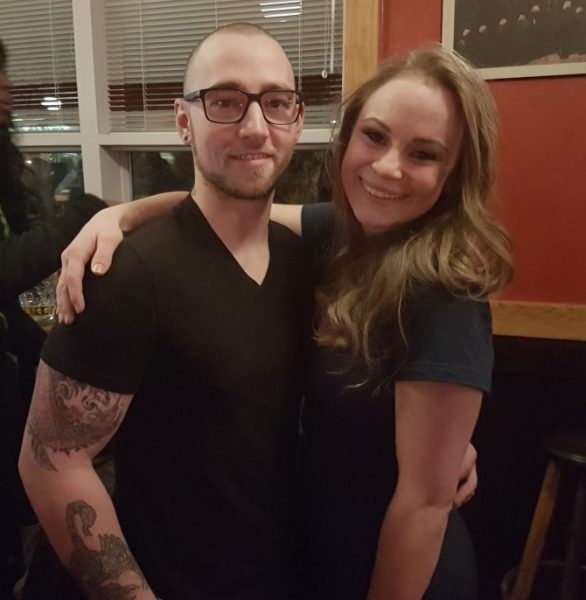 On the West Coast…
Tigris Event Manager, Jaime was busy chatting with Tigris promotional models at Doolins, an Irish Pub. When asked why she loves working with Tigris, Paris exclaimed, "because of the people I get to work with!" Holding up her wine glass, Yvonne said her reason was because of the awesome holiday staff parties that Tigris throws. YAY! We had closer to 30 team members hit up our Vancouver party – the 2nd largest crowd next to Toronto. What a great group!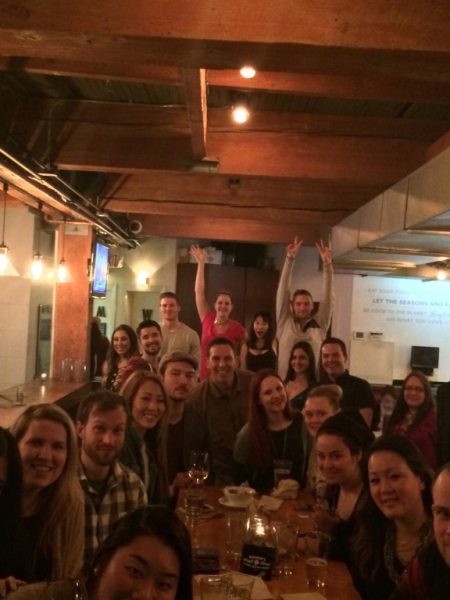 Near the end of the night, we raffle prizes were drawn to further to show our appreciation for staff who made it out to party in the freezing cold. We gave away lots of sweet prizes, including $25-$100 gift cards to The Keg, Sportchek, Cineplex and many other places. Congratulations to all of our team members who took home added bonuses in each of our cities. The parties went off without a hitch and team members had a blast. Our management team had so much fun chatting with old friends and meeting new ones. Even our CEO came into the office on Monday morning with no voice so you know we had a good time! To check out all of the photos from the parties, check out our facebook fan page!
Since the Tigris holiday staff parties this year were so fun, we're thinking of throwing Tigris Summer Staff Parties! What do you think?
I'm already daydreaming about those pink drinks on a patio or a friendly game of volleyball by the beach!
To find out more about what Tigris does when we're not having holiday staff parties, please visit the rest of this website or call us at 416-283-9119. If you're interested in joining the team, please send 2-3 photos in addition to your resume to [email protected]. If eligible, one of our recruiters will be in contact to schedule an interview.