How do you drive sales for a new product? One way is to get it directly into the hands of potential customers with high volume sampling campaigns. If someone is not familiar with a new brand or item, they may simply overlook it in favour of their tried and true favourites. A great way to turn this into a sale is to give them a small sample so they can experience it before committing to a full size purchase first.
As you know, you can't make people buy something they don't want. You can, however, make people buy things they don't need, by attaching an emotional aspect to the product. Due to the popularity and results from experiential marketing, we know emotions drive the buyers decision.
You might be wondering how you can make something as ordinary as shampoo or vegetarian snacks emotional, especially through a high volume sampling campaign. Although the name might suggest giving thousands of samples to as many people as possible, there's much more to this marketing technique. Not sure where to start? Let's dive in.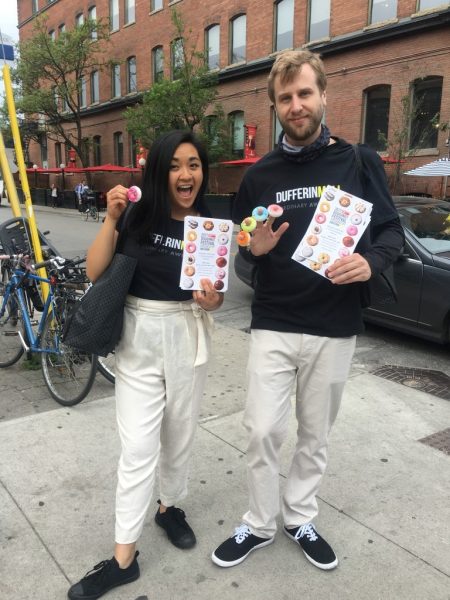 Woah, look at that!
First of all, a street sampling doesn't have to be boring. There are so many ways to make this experience unique, such as branded uniforms, vehicles and props. Because you'll most likely pick a popular, traffic heavy time to engage with your target audience, you'll more than likely have competition – especially in the summer!
In addition, like with advertising, people tend to walk with 'blinders' on, or their heads in their phones. When they are in a rush and preoccupied, regardless if your product is free, it can be tough to grab their attention. That's why something big, splashy and unique is the perfect accessory to a street promotion. Some of our favourite ideas include:
Branded vehicles
Aquarium trucks
Branded uniforms (including satchels!)
Branded bicycles with LED display systems (for evening samplings)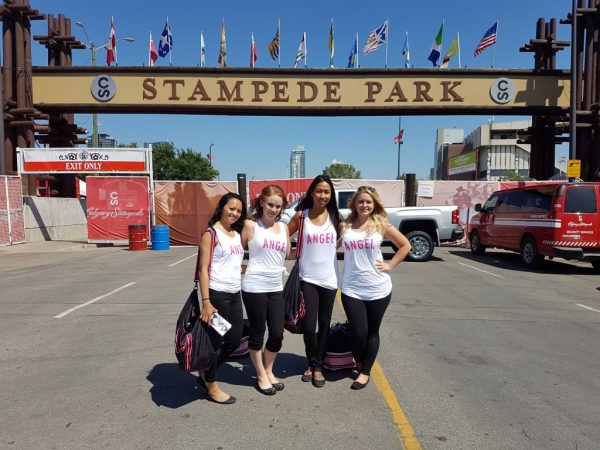 Incorporate people that embody your brand
Who is handing out your product? You want someone that embodies the personality and appearance of your brand. If your product targets women, you may potentially want women brand ambassadors to engage with your guests over men. On the other hand, if your product is geared towards both male and female ages 22-35, you may want staff of both genders and an array of ages within that range. Take ethnicity, languages and age into consideration when creating your team of brand ambassadors.
It's one thing to look the part, but your team must also be knowledgeable on the product. Educate them with an onsite training or webinar prior to the sampling so they are prepared with product knowledge. Most interactions with high volume samplings are brief, therefore you want each interaction to make an impact. How do you impact a potential consumer within a few short seconds? Keep the messaging short, to the point and memorable. Precise key messaging, in addition to brand ambassadors that embody your brand, will make the interaction memorable.
Offer incentives to buy with a sense of urgency
Our beautiful brand ambassadors in Toronto and Vancouver executed a huge street promotion and handed out 75,000 samples of a hot new hair product on the market. How did they distribute so many samples? The staff embodied the brand – they were young, beautiful, wore branded tops and carried branded bags for the samples. In addition, their precise key messaging included an incentive to buy. Examples of incentives include but are not limited to:
BOGO Free, 50% off, etc
Coupon for an affiliate brand
Limited time only
Special offer if bought within a certain time period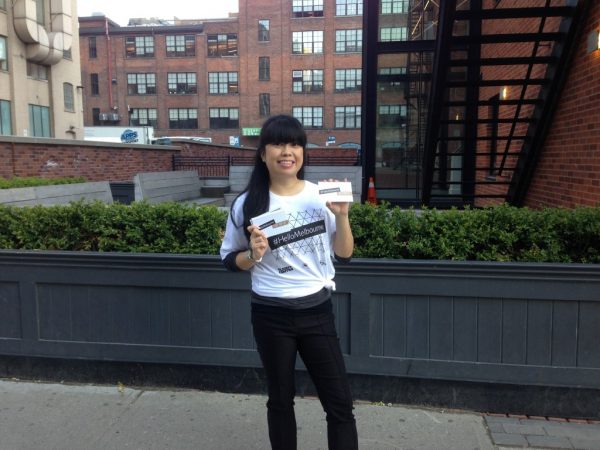 Location, location, location!
Are you targeting families, children, young adults or seniors? Narrow down your target audience and envision where a mass group of them would be. Are they young millennials leaving a popular concert, or fitness enthusiasts attending a health show? Although it is technically free to sample on the street without a permit, you can't just pick any street. Do some research on popular events that target the demographic you want to reach. You can also sample outside of stores, gyms and restaurants where your audience may be.
In addition to location, seasonality it also a big factor. Although it is possible to execute high volume sampling campaigns in the colder months, your reach may decrease. Weather is a big factor, weather its rain or snow, that can impact the reach and results of your sampling efforts. Therefore, your best bet is to plan your campaign when there is little to no risk of an environmental factor.
Execute your own high volume sampling campaigns
Contact Tigris today to execute your own sampling campaign! Whether you need creative support, inspiration or staffing, our team nationwide across Canada can bring your event to life.
In addition to sampling campaigns, we provide event staffing support for lead generation. Tigris has been teaming up with Carat USA for the past year to promote Maven Car Sharing. Our dynamic events staff were onsite at Tastemaker Toronto May 18-19/18 and nearly doubled their sales goal! Our client said, "I couldn't have done it without them – thank you for securing such a superb team!". To hear more of what she has to say about Tigris and highlights from the event, check out our video below.