As event planners, we have the ability and resources to create environmentally friendly green events. Whether you're looking to decrease your carbon footprint or create less waste, there are TONS of opportunities to make your event planet friendly. Although it may seem overwhelming and expensive at first, there are many affordable options to implement a green event so you can start making a difference.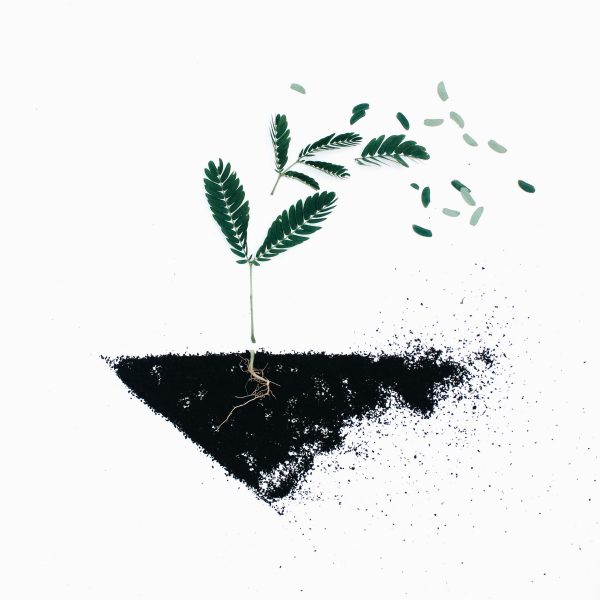 Caring about the environment does not always have to mean attending protests or vehemently calling representatives. At the end of the day, sustainability is a mindset in which you prioritize being kind to the planet – the decisions you make from there have a habit of following suit." (Alex Tone, University Times)
Not sure where to start?
Here's 20 Green Event Tips, Giveaways & Gifts You Should Try this Year
When planning your event, embrace digital and stay paperless. Send out e-vites, create an app or website with more information. Not only will you reduce your carbon footprint, but you'll also save on print, paper and mailing costs.
Create reusable signage. If it's an event that happens multiple times a year, reuse your signage by eliminating dates and making them generic.
Include natural elements such a living plants, wood, stone and leaf decor.
Use natural lighting or LED lights if possible.
Eliminate plastic straws, utensils and plates.
Ask your vendors about their environmental impact and opt for an environmentally conscious venue.
Go organic with your menu.
Donate any leftover food post-event.
Eco Friendly Giveaways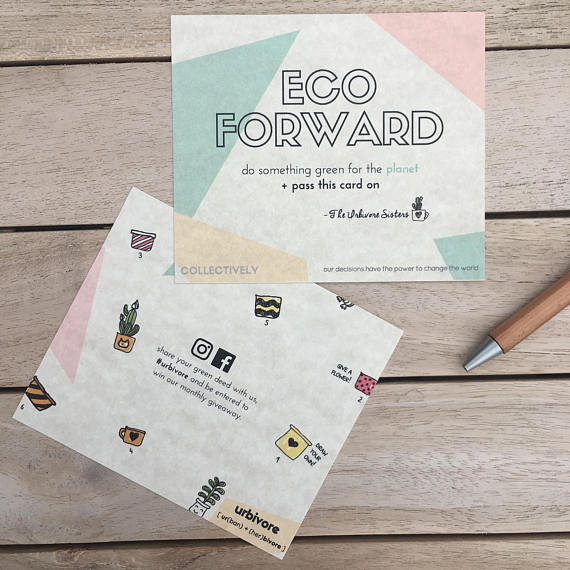 Stray away from the typical branded materials and incorporate something different. Some of our favourite green giveaways include:
Bamboo coasters
Soy Candles
Plantable seed paper: eliminate waste by blooming your pamphlets/event information into vegetables or flowers!
Reusable grocery bags, such as net bags.
Glass water bottles infused with fruit
Eco Friendly Gifts For Your Clients (and yourself!)
Poppy and Peonies: trendy, affordable and versatile handbags made by a Canadian designer!
Packed With Purpose Gift Box: the perfect corporate gift. Every gift improves the lives of people in need by creating jobs, developing skills, reducing waste, and more.
LUSH bath bombs.
Organic tea sampler.
Bamboo pencils & notebooks.
These are only a few ideas to kick start your green journey. For more inspiration, we recommend attending health and environment focused events. Be inspired by the hundreds of products and solutions available to you.
Our Favourite Health Conscious, Green Trade Shows in Toronto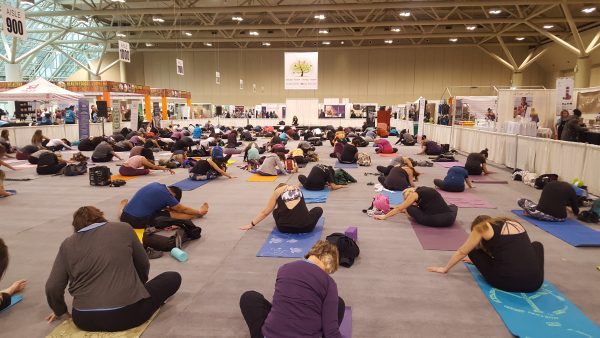 The Green Living Show, April 6-8: Canada's largest eco-healthy living show.
Toronto Yoga Conference April 12-15: over 300 exhibitors and 700 hours of world class sessions.
CHFA East, September 15-16: discover over 850 exhibiting companies showcasing natural health products and specialty foods including organic, vegan, gluten-free and halal!
The Toronto International Bike Show October 13: get your heart pumping with the best bicycles and accessories.
We've provided health conscious brand ambassadors to represent multiple brands at the shows mentioned above. The attendance was overwhelming! Toronto continues to develop and implement innovative policies and programs and inspire the community to address climate change and make Toronto one of the most environmentally sustainable cities in the world. This includes reducing greenhouse gas emissions, our environmental footprint, as well as reporting and planning.
We encourage you to increase your knowledge and/or implement these tips into your events and daily life. As an organization, Tigris is a firm believer in supporting local & global community causes and environmental issues. Since 2008, we have proudly donated more than $20,000 from company profits to the various organizations (and people). If you're interested in executing a green event, give us a call at 647-286-9392 . We operate nationwide across Canada!