Are you looking for free Canada Day weekend events? Our Tigris brand ambassadors are representing top brands at 3 experiential marketing events this weekend in Toronto and Vancouver. These free, interactive events are fun for the entire family! Check out what we've got going on – we hope to see you there!
Free Canada Day Weekend Events in Vancouver and Toronto
Uncle Ben's National Food Truck Tour – Vancouver
Remember the Nationwide Food Truck Challenge? Well, the Uncle Ben's Rice and Grains Food Truck will tour across Vancouver June 25th to July 2nd. This food truck offers recipes from the winners in each region – Vancouver, Montreal and Toronto. These recipes were created with Uncle Ben's newest offering, Rice and Grains. The following food trucks that won each challenge are: Buster's Sea Cove (Toronto) , Le Tigre (Vancouver) and Landry et Filles (Montreal).
To get your mouth watering, here's a list of the winning dishes our brand ambassadors will be handing out:
Buster's Sea Cove (Toronto) with their winning recipe: Whole Grain Wild Rice w/ Garlic Herb Avocado Shrimp and Baby Clams
Landry Et Filles (Montreal) with their winning recipe: Riz Au Lait and Baies (Rice Pudding and Berries)
Le Tigre (Vancouver) with their winning recipe: Flew the Coop
The Uncle Ben's Rice and Grains Food Truck will be at David Lam Park Canada Day Weekend. This is one of the free Canada Day weekend events you do not want to miss!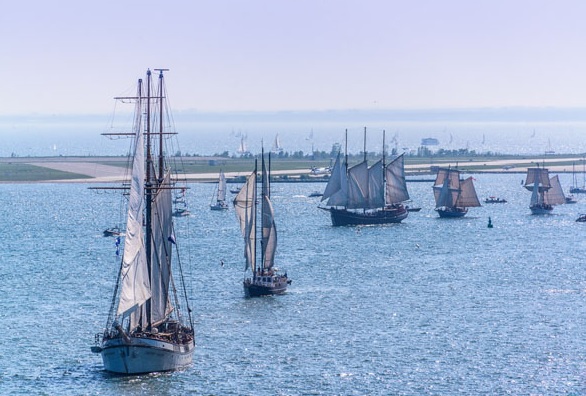 Redpath Waterfront Festival – Toronto 
The Redpath Waterfront Festival is an annual summer event that provides on-land and on-water programming for people of all ages! The purpose of the event is to promote Toronto locally and intentionally as a premiere waterfront destination. There are many fun events going on throughout the festival such as the Ship Shape Obstacle Course, and a Waterfront Artisan Market with over 50 crafters, bakers and chefs!
Harmony Marketing contacted Tigris to provide a team of brand ambassadors to assist with a re-branding promotion for The Quay, formerly known as Maple Leaf Quay. The Quay is  the only dedicated rental development on Toronto's waterfront. It includes 1, 2 and 3 bedroom suites, a fitness facility, luxury theatre, patio, business centre, billiard, party and conference rooms.
Are you interesting in renting an apartment in the waterfront area? Why not go for a tour of the suit and premium amenities! Our brand ambassadors will be at the Redpath Waterfront Festival promoting the premium waterfront apartments. Be sure to ask them all about The Quay, and how you can book a tour of the apartments.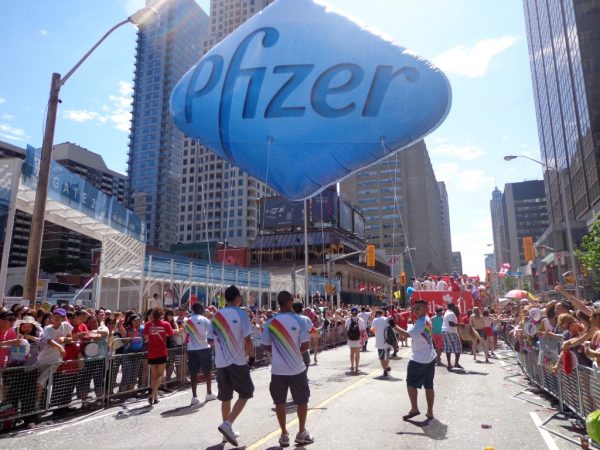 Pride Parade – Toronto
Toronto's Pride Parade has a glorious 35-year history, and it continues to grow and renew each year. If you're looking to party with your community, continue the fight for justice, and dance in the streets, this is one of the free Canada Day weekend events you MUST attend!
Tigris is providing a team of 12 brand ambasadors to represent Pfizer and man the float at the Toronto Pride Parade. While representing the brand, our brand ambassadors will show their pride and join in on the fun and inspiration.
Our brand ambassadors have been assisting with the Pfizer float since 2011, and are excited to be participating again this weekend. The float is impossible to miss – it features a large VIAGRA pill surrounded by a rainbow of balloons. A DJ will also be playing music on the float and VIAGRA brand ambassadors will be on and around the float, dancing and interacting with the crowd!  Through this float, VIAGRA will encourage Canadians to be proactive and get educated about health issues.
Which Of The 3 Free Canada Day Weekend Events Will You Attend?
Don't miss Canada's 149th birthday! Celebrate with your friends and family at one of these free Canada Day weekend events, and you may run into our Tigris team! If you're interested in using Tigris brand ambassadors to bring your brand to life, contact us today. We'd love to assist with your Canada Day event in 2017