Tigris' CEO & Marketing Manager were featured on Rogers Daytime TV on June 2 to discuss our recent award wins and the event marketing industry. Daytime delivers a daily lifestyle show that shines the spotlight on everything Durham Region has to offer. Check out what we had to say below!
Tell us about Tigris.
Serena: Tigris is a brand experience agency specializing in brands, promotions, personnel and events. We have about 1,500 dynamic events staff from coast to coast.
You've won some pretty big awards recently! Can you share some?
Serena: Yes! It's been a really exciting awards season. We've actually been nominated and won the award for Top Choice, for the best 2016 Event Staffing Agency in the GTA.  More recently, I was ranked #95 on the W100 with Profit and Chatelaine Magazine. That was really exciting as well, it's based on growth in your business and we're ranked with some other really amazing female business leaders in the event marketing industry, as well as other industries!
That's remarkable! How long has Tigris been around?
Serena: We were founded in April of 2004, so it's been 12 years.
12 years and a whirlwind of success for you! I went to your website and you have some great information on how to help businesses flourish. One thing that really caught my eye, which is important for business owners, is capturing a market survey. Talk a little bit about how people could capture information, and get people to fill it in.
Nicole: It's definitely easier to lead with an incentive – even a $10 Tim Horton's gift card to make it worth their while. A lot of the surveys are conducted on iPads, or sometimes we could give them a card for them to do it at home, so I think an incentive is a big one. Also our staff are very encouraging and welcoming, which makes it easy to engage in conversation with the target demographic.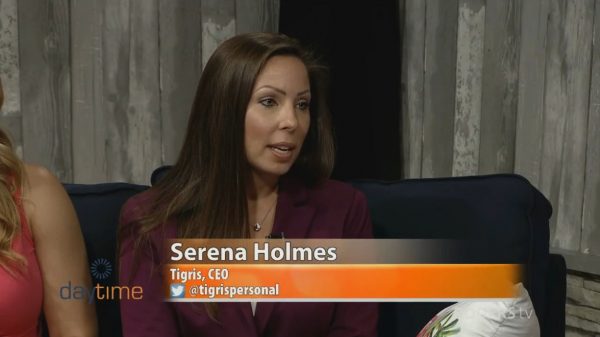 One of the other things you do is parties and events. Let's talk a little bit about launching a product and having a party for that. What are some of the tricks and things we need to consider, and what do you do?
Serena: Well, we do as much or as little as any client wants us to do. It could be as simple as staffing an event with a couple of people, or it could be planning a party, conference or product launch.
We were actually involved with Samsung a few years back when they launched the Samsung Galaxy, which was one of the hottest smart phones around. We basically created an idea for "Tell Us Your Most Brilliant Summer Story". So instead of just showcasing the handset in the stores, they captured people telling their most brilliant summer story which also showcased the video features on the handset. We were sold out of the handsets within a couple weeks, it was a very successful program!
That would be an example of a unique way that we can get people to experience the product, instead of just talking to them about it, or seeing an ad, or something like that. I think people are really becoming desensitized to ads, there's just so much out there, so I think it's almost gone grassroots now where people have to make that personal connection and have a memorable experience if they are going to invest in a brand.
Speaking of investing in a brand, and having a memorable experience, you really have created a remarkable team. In your opinion, what is the importance for businesses to get that right team in place, and how do you go about doing that in the event marketing industry?
Serena: Nicole has been a great example of someone who has started as one of our events staff, who has now grown to come on board in our office as a Marketing Manager, and she's literally done a bit of everything. For us, when we are interviewing people, Nicole actually takes care of that. We'll interview, it could be anywhere between 8-10 people at once in group setting all across the country, and we're looking for a range of traits, but Nicole can talk more about some of the things that she looks for, since she handles that scope of the business.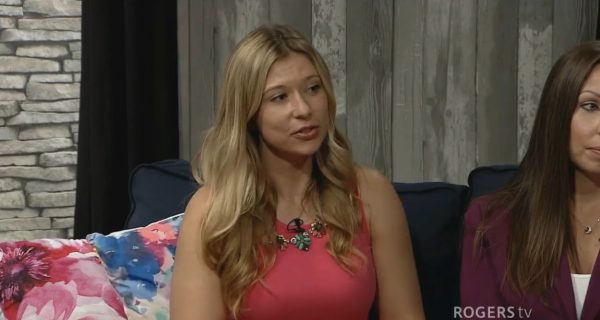 Nicole: Yes! Actually, our next set of interviews for promotional models and brand ambassadors is Wednesday, June 8th. I host with another coworker, and we're essentially just looking for outgoing individuals. Candidates will send in their resumes and photos, and even though a photo can say a thousand words, we like to meet them in person and make sure they are reliable, trustworthy, outgoing, work well with a team, and are able to communicate a brand and act like a chameleon, because as an events staff for Tigris, it's different roles, different jobs… you get to wear many hats!
What has been one of your most exciting and memorable events that you've done in the event marketing industry? 
Nicole: I would say our Motorsport events, that we do every long weekend in the summer. It recently happened in May, so we had over 30 events staff that would drive shuttle karts, and take campers from their campsite all the way over to watch the NASCAR races. This event is really exciting because we have a large team out there, it's a great bonding experience for the team, enjoying the sunshine at the first long weekend of summer. We're also raising money for Jumpstart t, a Canadian Tire charity.
That's a great charity! And we were talking about some of the work you do in the survey component, you said you do a lot for airports as well. Tell us more about that.
Serena: We have done a lot of work in different capacities, but the airport was one, a really big client that we worked with from 2008 to 2012, where we liaise with Hotspex that designs the actual studies. It could be customer satisfaction or brand perceptions. Our staff actually get their police checks and go post-security with special documentation at the airport, and we may collect anywhere from 5,000 to 20,000 surveys in a week to two week time span. If you've been to the airport in the last ten years, you'll notice that there have been a lot of changes, a lot of which has come out of the research that we've gathered based on which type of restaurants people like to eat at, what type of stores they like to shop at, what they like at the airport, what they dislike at the airport, so they can continue to make improvements.
Leverage Your Brand With Experts From The Event Marketing Industry
If you're interested in connecting with Tigris, get a free quote now! We operate in over 15 markets across Canada including Toronto, Montreal, Calgary and Vancouver. Tigris is also able to providing staffing support in niche markets including Charlottetown, Saskatoon and Windsor. Learn more about the event marketing industry and how we can help bring your brand to life with the power of presence.
Watch the Interview on Rogers Daytime