In one of the most competitive industries, alcohol brands must dig deep and get creative to connect with consumers. Unlike food and beauty products that can be easily distributed through numerous channels and/or sampling locations. Alcohol brands are in a restricted industry, which requires added planning and consideration. As a result, they need to think outside the box in order to get their products into the hands of consumers. So, how do they do this? One of the best brand strategies to get this done is experiential alcohol marketing. However, marketing campaigns need to stand out more than ever in our social media-centric society.
Let us inspire you by sharing five of our favourite creative campaigns!
Carlsberg
While Carlsberg's "Billboard with Benefits" is a few years old, it's still one of the most original marketing campaigns we've seen. In 2015, Danish Brewery, Carlsberg, constructed the world's first beer dispensing billboard, outside of the Truman Brewery in London. It's safe to say they had people queuing up around the corner. Consumers felt it was well worth the wait! Dubbing it "the best poster in the world."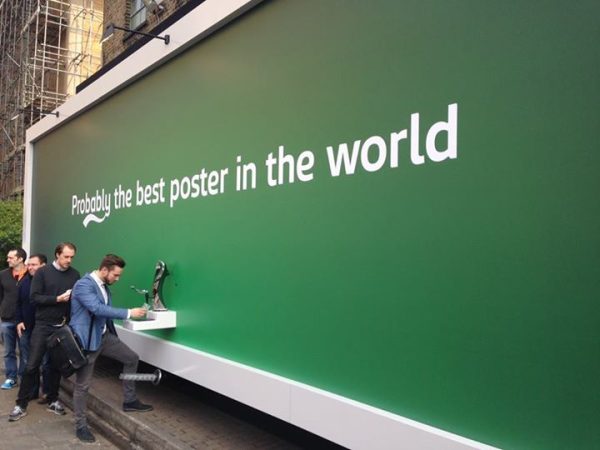 Amarula
Amarula's "Don't Let Them Disappear" campaign sticks out in our minds for a number of reasons. While we had the privilege to work on this activation, it was a creative and unique approach to experiential alcohol marketing that we hadn't seen done before. It was thought-provoking and tied to a significant cause, close to the hearts of many. We've said it before, and we'll say it again, the key to effective experiential marketing is getting into the hearts and heads of consumers.
Utilizing an elephant ice sculpture in Toronto's distillery district, it melted at the rate elephants are being poached in South Africa. Pair this disruptive key messaging with brand ambassadors & free take-home samples, and it made for an activation that isn't easily forgotten.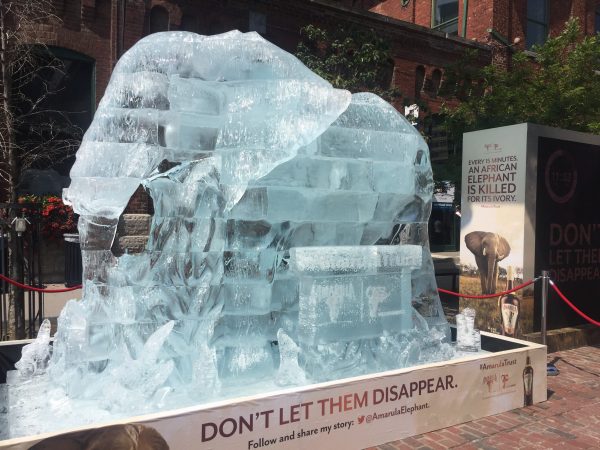 Stella Artois
While we've experienced many fabulous restaurant, pub, and patio takeovers over the years, Stella Artois may just take the cake. This brand has truly tapped into a recipe for success. Stella Artois has learned how to get creative and work with the restaurant industry taking over exclusive patios worldwide. Take their famous Seapoint Artois at Pier 16 in New York and Café Artois in Toronto's Yorkville neighbourhood, for example. Beautifully designed, and compelling, they are a consistently a go-to destination for consumers and always packed! A sure-fire way to create those ever-important connections.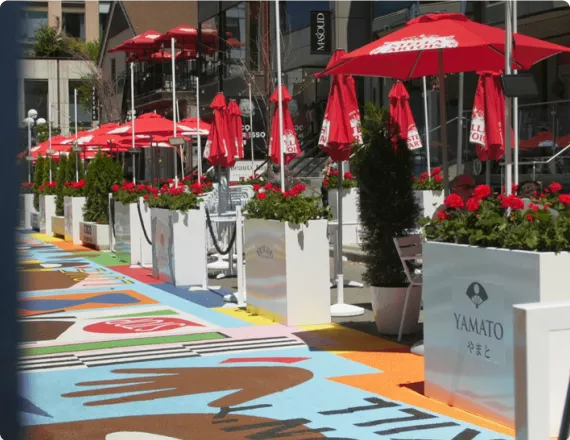 Rosé Picnic
Did someone say Rosé All Day? The Rosé Picnic makes our top 5 list because it's grown into Canada's largest premium festival and picnic dedicated to the trendiest wine in the world. They've brought notoriety to an entire category of spirits instead of just one brand, which is worth recognizing. This also means they've been able to provide experiential opportunities for multiple different brands in one space.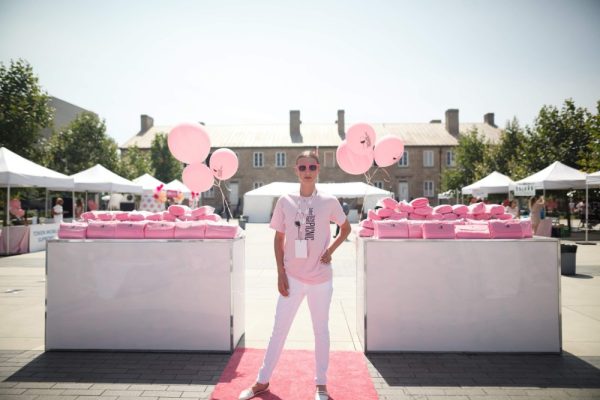 Corona (Limonada Test)
This list would be incomplete if we didn't mention Corona's "Limonada Test" campaign. In order to stand out in the widely competitive hard seltzer arena, Corona deployed a voice-activated vending machine. If consumers pronounced "limonada" correctly in Spanish, they would receive a seltzer. If not, they would receive a promo code for Duolingo.
This experiential alcohol marketing campaign is unique for a number of reasons. First, they had an untraditional partner in the learning and language app Duolingo. Next, they creatively incorporated the use of a voice-activated vending machine. Finally, by integrating respect for Corona's Mexican roots, they aim to bring authenticity to their campaign, all while trying to tap into Duolingo's customer base.

We hope you drew as much inspiration from these campaigns as we have. It's important to remember that in addition to standing out, there are many considerations when planning an experiential alcohol marketing event. For instance, there are legal considerations such as audience and permits. In addition, timing, location, and concept are essential to consider as well. We'll tell you what! Connect with us and tell us your favourites, and we'll give you a part two!